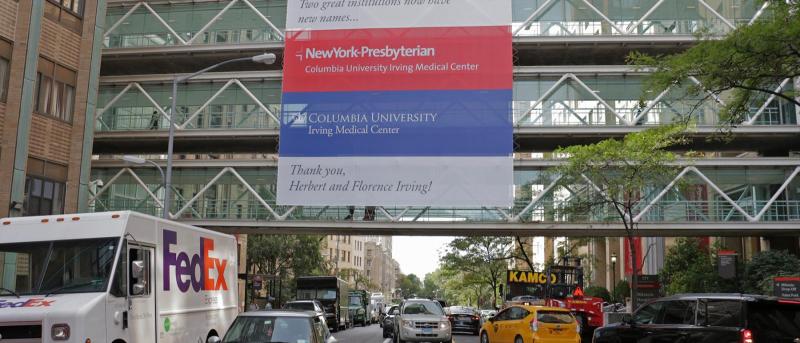 NewYork-Presbyterian #1 Hospital in New York City and Among Top 10 of U.S. Hospitals
The annual ranking of hospitals by U.S. News & World Report has put NewYork-Presbyterian (NYP) the No. 1 hospital in New York, the 21st consecutive year the hospital has been the top-ranked hospital in New York. This year's rankings placed NYP as No. 7 in the nation.
Among specialties, NYP ranked in the top five nationwide in cardiology and heart surgery (No. 4), neurology/neurosurgery (No. 2), psychiatry (No. 4), diabetes/endocrinology (No. 5), and rheumatology (No. 4), a collaborative program with the Hospital for Special Surgery. NYP ranks in the top 50 in 14 of 15 specialties ranked by the publication this year. NYP is the only academic medical center in the country affiliated with two world-class medical schools, Columbia's Vagelos College of Physicians and Surgeons and Weill Cornell Medicine of Cornell University.
NewYork-Presbyterian is one of the 20 U.S. hospitals to be named to the 2021-22 Best Hospitals Honor Roll, a distinction that recognizes hospitals that deliver the highest quality of care across a range of specialties, procedures, and conditions. For the 2021-22 rankings and ratings, U.S. News evaluated more than 4,750 medical centers nationwide in 15 specialties and 17 procedures and conditions. The specialty rankings assess hospital performance in high-complexity areas of inpatient care, from cancer to urology.
NewYork-Presbyterian also ranks among the best in the nation for children's care in the U.S. News Best Children's Hospitals rankings, including care provided at the Morgan Stanley Children's Hospital on the Columbia University Irving Medical Center campus.
The full list of U.S. News Best Hospitals rankings is available here.