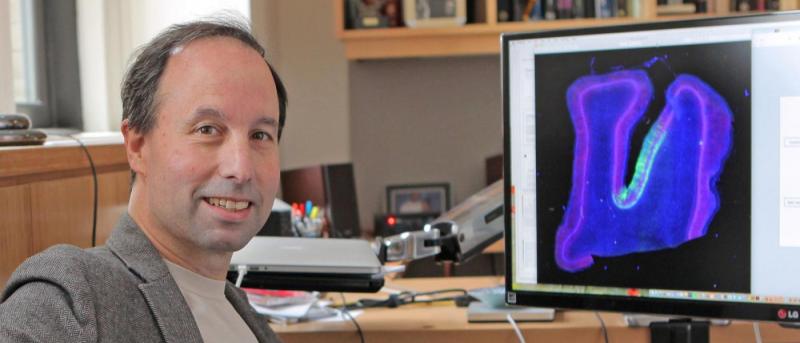 Michael Shadlen Elected to National Academy of Sciences
Neuroscientist Michael N. Shadlen, MD, PhD, has been elected to the National Academy of Sciences. Shadlen is professor of neuroscience at the Columbia University Vagelos College of Physicians and Surgeons, a principal investigator at Columbia's Zuckerman Institute, and an investigator at the Howard Hughes Medical Institute. He is among 120 newly elected members announced by the NAS on May 2, 2023.
Shadlen investigates the neural mechanisms of decision making, such as reasoning, planning, and strategizing. By improving our understanding of these mechanisms, Shadlen hopes to one day be able to manipulate them to treat a variety of neurological and psychiatric disorders, ranging from schizophrenia to autism to dementia.
Some of Shadlen's recent research examines how we incorporate bias or prior probability into a decision, how the brain achieves continuity of a thought despite disruptive interruptions, and developing techniques to witness our "a-ha" moments, when unconscious thoughts rise to the level of consciousness in our brains.
Shadlen joined Columbia University in 2012. He is a member of the National Academy of Medicine, a Fellow of the American Association for the Advancement of Science, and a member of the Kavli Institute for Brain Science. In 2017, he was honored with the Karl Spencer Lashley Award from the American Philosophical Society and in 2012 won the Golden Brain award from the Minerva Foundation.
Election to the National Academy of Sciences, which recognizes achievement in science, is one of science's highest honors. The NAS and its members, together with the National Academy of Engineering and the National Academy of Medicine, provide science, engineering, and health policy advice to the federal government and other organizations.