In Memoriam: Scott Hammer, MD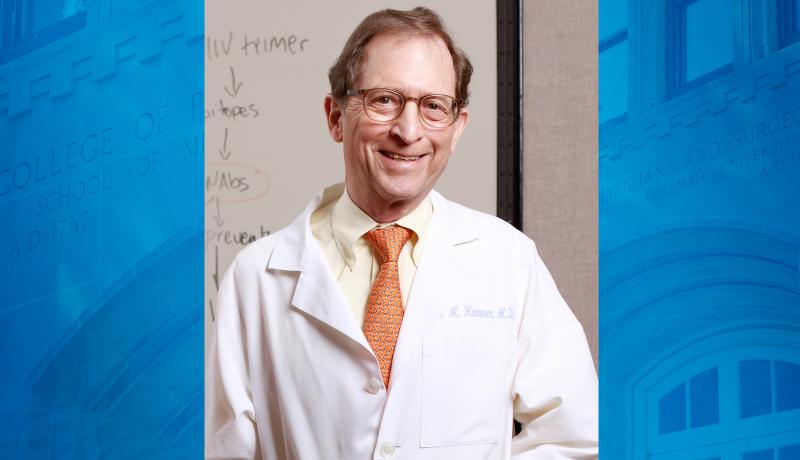 Columbia University Irving Medical Center mourns the passing of Scott Hammer, MD, an esteemed scientist, gifted teacher, and beloved physician who died Nov. 17. He was chief emeritus of infectious diseases and professor of medicine at Columbia's Vagelos College of Physicians and Surgeons and professor of epidemiology at the Mailman School of Public Health.
As a young physician, Hammer was one of the first to treat patients in the United States with HIV/AIDS, and he devoted his career to improving the treatment of HIV/AIDS in this country and around the world. He led the two largest national trials of antiretroviral therapy in the 1990s, which changed the standard of care for people with AIDS. In later years, he intensified his focus on HIV prevention, helping to lead vaccine trials and studies of monoclonal antibodies to prevent HIV acquisition.
The email below was sent to the CUIMC community on Nov. 18:
---
To the Columbia Community: 
We are deeply saddened to share with you the passing of our friend and colleague Dr. Scott Hammer, Professor of Medicine and Professor of Epidemiology at the Columbia University Irving Medical Center, Division Chief Emeritus of Infectious Diseases, gifted scientist and teacher, beloved physician. 
Dr. Hammer suffered an intracranial hemorrhage from which he did not recover, and died on November 17, 2021. 
Dr. Hammer graduated Magna Cum Laude from Columbia College and received his M.D. from the (now Vagelos) College of Physicians and Surgeons. He trained at Columbia and Stanford and was a chief resident in medicine at Columbia/NYP. Following a fellowship in infectious diseases at Massachusetts General Hospital, and training in France and Switzerland, he joined the faculty at the New England Deaconess Hospital, Harvard Medical School, where he led the Virology Laboratory in the Infectious Disease Section. He was recruited in 1999 to lead the Division of Infectious Diseases at Columbia. 
It is difficult to capture Dr. Hammer's contributions both to our institution and to the larger national and international scientific community. Scott was a brilliant scientist and clinician. He was a giant in the field of infectious diseases and HIV. His research in antiretroviral therapeutics and his leadership of major clinical trials of antiretroviral agents framed and defined the current standard of HIV care both domestically and internationally. His work changed countless lives across the globe. Additionally, he was at the forefront of investigation to develop a preventive HIV vaccine. 
Under his leadership between 1999 and 2019, the Division of Infectious Diseases experienced unprecedented growth in research, training, and patient-centered clinical care. He led Columbia Infectious Diseases to prominence in several key areas including microbial pathogenesis and antimicrobial drug resistance; antimicrobial stewardship; transplant infectious diseases; HIV prevention and treatment care, implementation, and research. A visionary leader, he singularly led the recruitment of virologist Dr. David Ho and the Aaron Diamond AIDS Research Center to Columbia and Infectious Diseases, transformative accomplishments and just in time to withstand the pandemic at its epicenter. 
His extraordinary clinical acumen was inspired by a profound humanitarian commitment to each and every person under his care. He was a profoundly wise, committed, and compassionate physician. Particularly remarkable was Scott's unique combination of humility, determination, and generosity as a clinician. 
These unique qualities reemerged in his every interaction with his mentees. His passion for infectious diseases and for the welfare of his patients inspired vast numbers of students and fellows, researchers, and clinicians to become the next generation of public health and infectious disease innovators. And in the accomplishment most meaningful to him, he was succeeded as Chief of Infectious Diseases by a former mentee.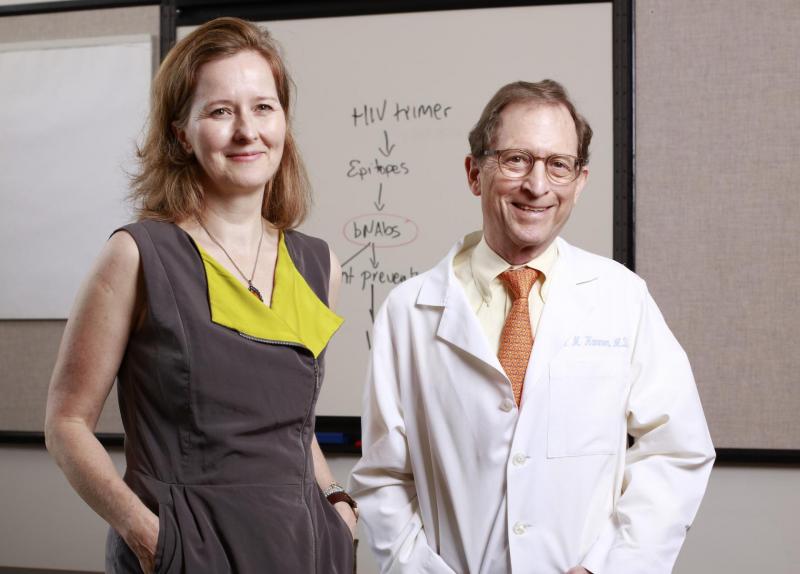 Scott was a role model, a dear friend, a generous mentor, and a guiding force for so many of us. He was a selfless individual with great scientific, intellectual, and personal integrity. He is leaving behind him a wonderful legacy and a vision which we will honor. He will be remembered as a kind, thoughtful, gentle, and thoroughly decent human being. 
Further testament to his legacy is this tribute Columbia President Lee Bollinger asked us to share: "This loss is profound. Scott Hammer was a beloved member of the Columbia community, a brilliant scientist, clinician, colleague, and teacher who was devoted to improving the lives of others. I am especially grateful for his tireless work over the past 18 months as a member of the President's Advisory Task Force on COVID-19, helping the University to navigate the many challenges of the pandemic on our campuses with the wisdom and warmth he brought to everything he did." 
On behalf of the entire Columbia community, we offer our deepest condolences to his wife, Susan Lorch, and to his family, friends, and loved ones. 
Details on future plans to honor Scott are forthcoming. 
Magda Sobieszczyk, MD 
Chief of Infectious Diseases 
Donald W. Landry, MD, PhD 
Chair of Medicine 
Anil K. Rustgi, MD 
Interim Executive Vice President and Dean of the Faculties of Health Sciences and Medicine