Medical Students Pursue Research Through Summer Fellowships
By Joseph Neighbor
More than 60 students from the P&S Class of 2016 spent their summers conducting research through fellowships awarded by the National Institutes of Health and nonprofit organizations. Below are descriptions of the projects of four of those students.
Michael Certo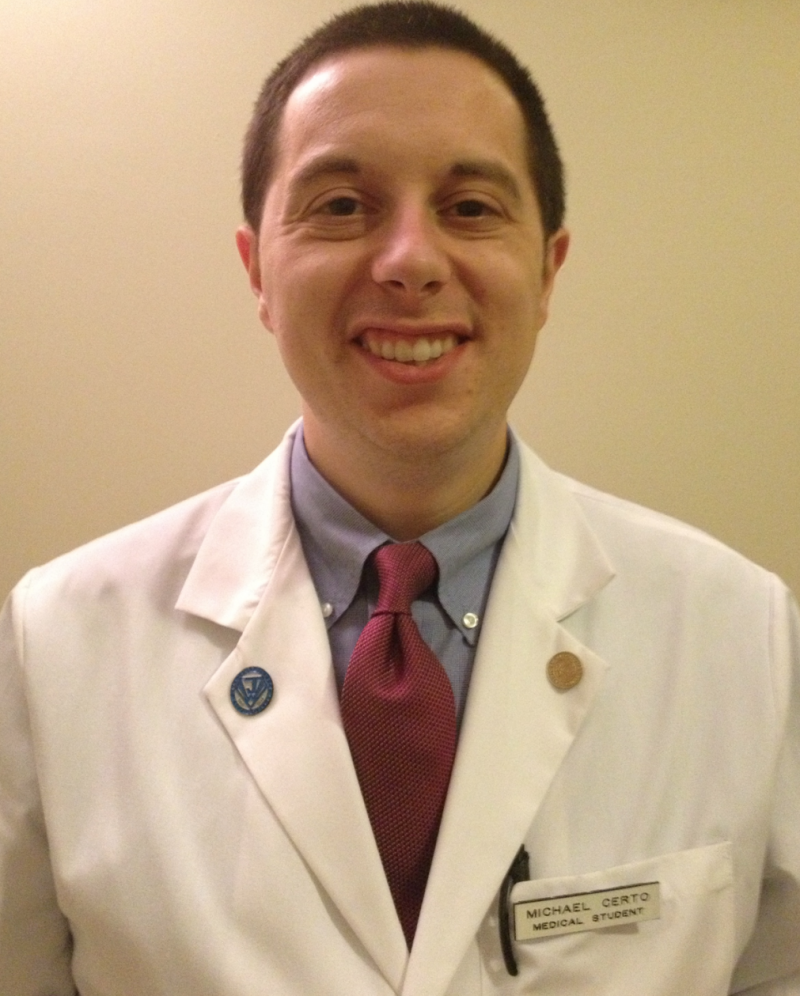 NIH Summer Research Program
Michael Certo searched for ways to make music more satisfying for recipients of cochlear implants. After receiving a master of music degree in opera performance from the Manhattan School of Music, he entered P&S with hopes for a career in otolaryngology. The summer project, guided by Anil K. Lalwani, MD, professor of otolaryngology/head & neck surgery, represented the marriage of Mr. Certo's two passions. "This is a unique opportunity to use both my musical background and budding interest in biomedical research," he says.
The research focused on how decay time—the rate at which a note decreases in volume—affects the perception of a novel melody for recipients of cochlear implants. To test this, Mr. Certo composed a brief, four-measure melodic fragment, which was recorded separately on several different instruments; the recordings were layered with varying lengths of decay time. The samples were run through a cochlear implant simulation algorithm, using a program written by otolaryngology/head & neck surgery resident Gavriel Kohlberg, MD. Participants listened to both the original and cochlear implant-processed samples and rated what they heard according to how pleasurable the sound was and whether it sounded machine-like or natural. Preliminary results indicated that the music most pleasing to cochlear implant users involved crisp, well-defined tones produced by plucked stringed instruments with minimal decay time. "Our goal," says Mr. Certo, "is to use these factors to compose and record music specifically designed for cochlear implant users."
Sherry Shen
Fight for Sight Fellowship
Retinitis pigmentosa, an inherited degenerative disease that can severely impair vision and lead to blindness, affects roughly 100,000 Americans. Sherry Shen researched novel ways to treat the illness. Her research was informed by time spent as a volunteer at the Penrickton Center for Blind Children and a summer working in a Honduran eye clinic. "These experiences made me realize how much I take my own vision for granted," she says, "and how difficult it can be to accomplish everyday tasks without sight."
Her research was under the guidance of Stephen Tsang, MD, PhD, the Laszlo Z. Bito Associate Professor of Ophthalmology and of Pathology & Cell Biology, who created the first mouse model for recessively inherited RP and is exploring gene- and cell-based therapies. Ms. Shen's project focused on defects in the PDE6 gene, one of the most common causes of autosomal recessively inherited RP. "The goal of my project," she says, "is to establish objective markers of RP disease progression to help ophthalmologists better counsel their patients on prognosis and treatment."
Yumeko Kawano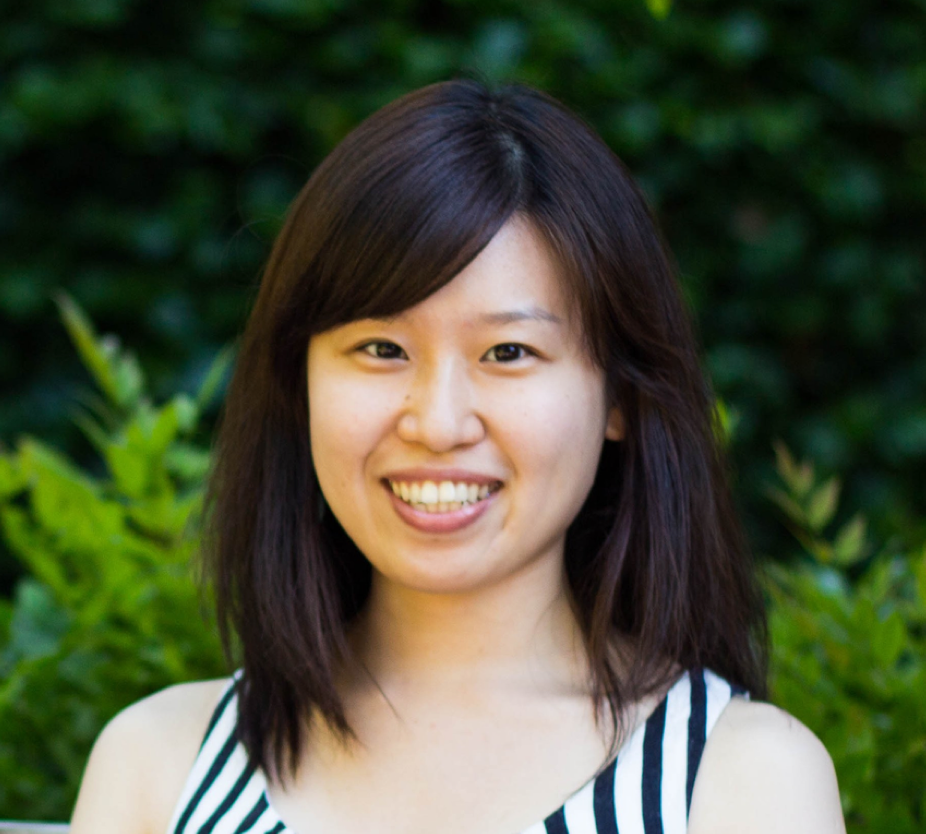 NIH Heart, Lung and Blood Institute Short-Term Institutional Research Training Grant (T35)
Yumeko Kawano sought to identify new genes that may be responsible for pulmonary arterial hypertension (PAH), a potentially fatal condition marked by increased artery pressure that can lead to heart failure. The study focused on  the DNA of patients afflicted with PAH in search of genetic mutations, the discovery of which could offer insight into the pathogenesis of the disease. Ms. Kawano conducted her research in the lab of Wendy Chung, MD, PhD, associate professor of pediatrics, under the tutelage of Lijiang Ma, PhD, associate research scientist in pediatrics.
Before beginning her current project, Ms. Kawano spent a week in Japan as a participant in the Nishimiya Fellows Program, where she studied the effects of radiation exposure from the 2011 nuclear spill in Fukushima.
Paul Blackcloud
NIH Heart, Lung and Blood Institute Short-Term Institutional Research Training Grant (T35)
Paul Blackcloud studied a subset of cutaneous squamous cell carcinoma (cSCCs) known to have exceptional metastatic potential. These "high risk" cSCCs do not respond to standard treatments and pose serious problems for immunosuppressed individuals. Under the direction of David Owens, PhD, assistant professor of epithelial cell biology in dermatology, pathology & cell biology, and dental medicine, Mr. Blackcloud focused on CD200, a cell-surface protein identified as a signature of high-risk cSCC cells that are prone to metastasize, with the aim of better understanding how the protein is induced. "I hope this will lead to more therapeutically driven studies in the future," says Mr. Blackcloud.
He also attended the annual conference of the Association of American Indian Physicians, held this summer in California. The conference promotes wellness in Native American communities and gives physicians the opportunity to share research and talk with medical students. Mr. Blackcloud, a Hunkpapa Lakota from the Standing Rock Sioux Tribe in the Dakotas, serves as the East Coast regional representative of the Association of Native American Medical Students, a national student organization that supports Native American students pursuing health education.