Medical Students Celebrate Match Results
As Columbia medical students ripped open envelopes at Match Day on March 16, cries of joy resonated in Bard Hall. Cameras snapped as family members and friends captured the momentous occasion—the moment when the Class of 2018 in the Vagelos College of Physicians and Surgeons found out where they will spend their residencies after graduation.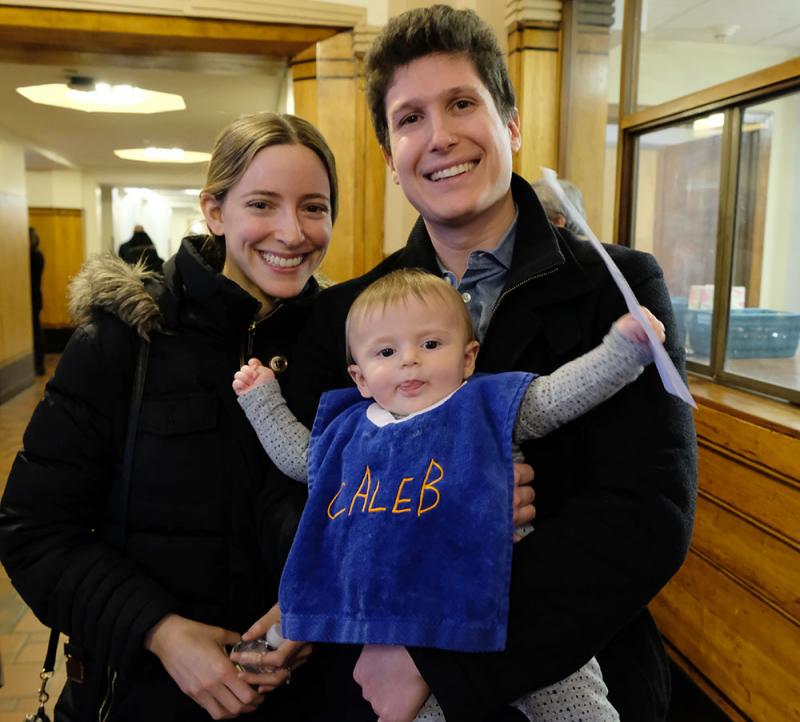 "I'm excited to take on a new level of responsibility and to start the process of narrowing my focus to one field," said Ben Eliel Muller, who matched in urology at UCLA. "I'm also looking forward to the camaraderie and friendship of residency. And of course, to warm weather!"
Approximately 17,740 U.S. medical students learned the results at the same time on March 16, thanks to the National Resident Matching Program (NRMP), also known as The Match. At VP&S, 156 students participated in the Match. The most popular residencies were internal medicine (34 students), psychiatry (17), pediatrics (10), emergency medicine (9), obstetrics and gynecology (9), orthopedic surgery (9), dermatology (8), and neurology (8). Thirty-five percent of VP&S students will do all or part of their residency in New York City.