Medical and Graduate Education Building Tops Off
Towering approximately 223 feet above the ground, the new Medical and Graduate Education Building has quickly risen to take its rightful place as the northern anchor of the medical center campus.
The new building site, located on Haven Avenue at West 171st Street, has been a hub of construction activity, as more than 100 contractors have been working since late last summer to create a facility that will support the training of tomorrow's physicians and scientists. Slated to open in 2016, the new Medical and Graduate Education Building will provide much-needed classroom, simulation, and training facilities that reflect how medicine is taught, learned, and practiced in the 21st century.
In October 2014, the building's last beams were lifted into place, signaling the completion of the building's superstructure. To commemorate this construction milestone, P&S students, faculty, and staff signed their names on one of the last beams.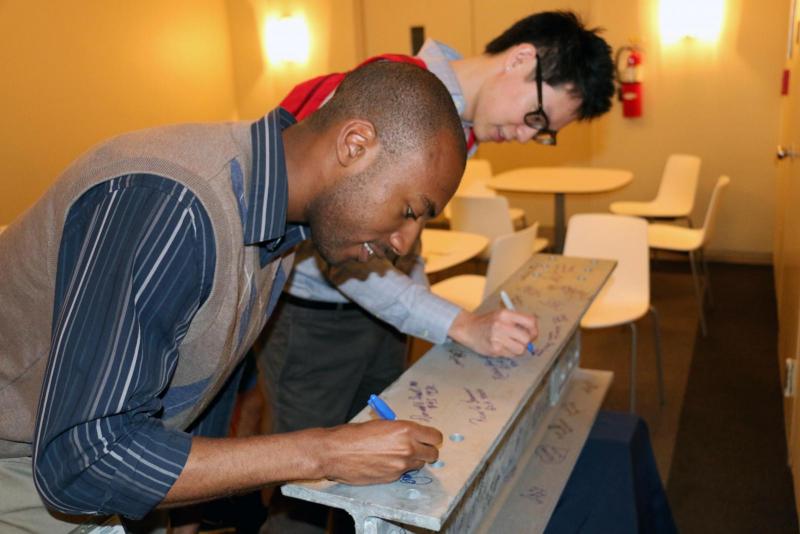 Read more: New Building Topped Off With Beam Signed by Faculty and Staff
Following completion of the superstructure, the building's glass façade will be erected, beginning in mid-October. 
For monthly construction updates on the new Medical and Graduate Education Building, visit http://educationbldg.cumc.columbia.edu/ and click "Project Updates."