Malaria Treatment in SE Asia is Failing – This Mutation Explains Why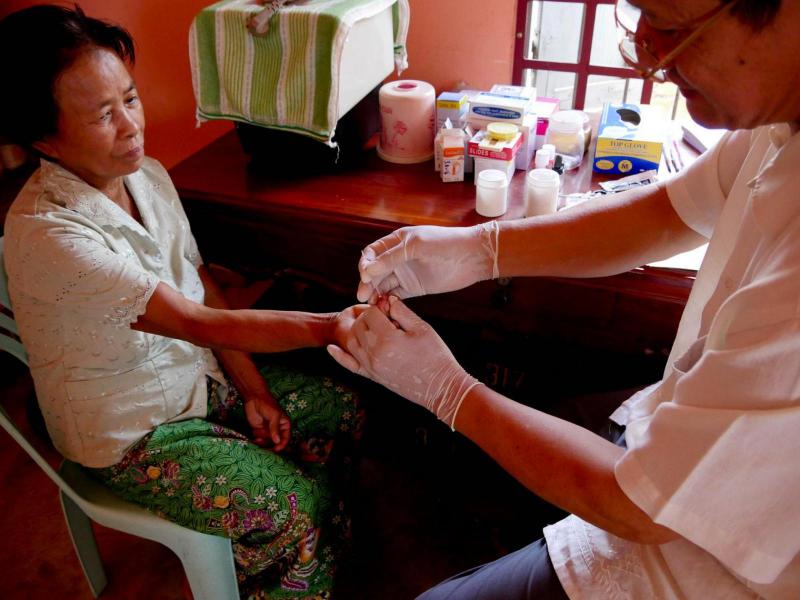 The first-line treatment for malaria in no longer effective in Cambodia, and a new report from researchers at Columbia University Vagelos College of Physicians and Surgeons has identified the likely culprit—a mutated gene in the malaria parasite.
Why the study is important
Identifying the mutations that make the malaria parasite Plasmodium falciparum resistant to treatment helps public health officials monitor the spread of resistance to neighboring regions and select the appropriate antimalarial drugs for each region.
Background
The global malaria burden decreased by about a third between 2000 and 2015 to an estimated 215 million cases. The decrease was due in part to the widespread use of artemisinin combination therapies (ACTs), which combine a fast-acting artemisinin derivative with a longer-acting drug.
But resistance to a long-acting drug called piperaquine is now spreading rapidly in Cambodia, resulting in a sharp rise in malaria cases and deaths.
The development of resistance in Cambodia may have serious repercussions for other regions where malaria is endemic. Resistance has spread from Southeast Asia to Africa several times before, most notably with chloroquine in the 1950s, causing substantial increases in mortality.
What the researchers did
The Columbia team wanted to determine why malaria acquired resistance to piperaquine (previously, the team reported how malaria developed resistance to the combo's fast-acting component).
Looking at samples of the malaria parasite collected in Southeast Asia between 2009 and 2013, team leaders Leila Ross, PhD, and David Fidock, PhD, found a rapid increase in the number of parasites with mutations in the PfCRT gene, which is involved in moving material in and out of the parasite's digestive vacuole.
In the lab, they found that these PfCRT mutations can produce high-level resistance to piperaquine.
What the findings mean
"We think it's highly likely that PfCRT mutations are the primary reason why piperaquine isn't working in Cambodia anymore," Ross says.
The compromise of the drug combination in Cambodia poses a dire threat to the region because there are few effective alternatives.
"The previously unrecognized variety of PfCRT mutations, and the rapid rise of variants beneficial for the parasite against this particular front-line therapy, is definitely worrying," she says.
"Our data provide compelling evidence that PfCRT should be regularly sequenced as part of surveillance studies to see if the mutations are spreading into neighboring areas and if treatment practices need to be adjusted.
"We have to be more strategic about picking combination partners or rotating treatments to try to have maximum efficacy with the currently rather limited set of treatments."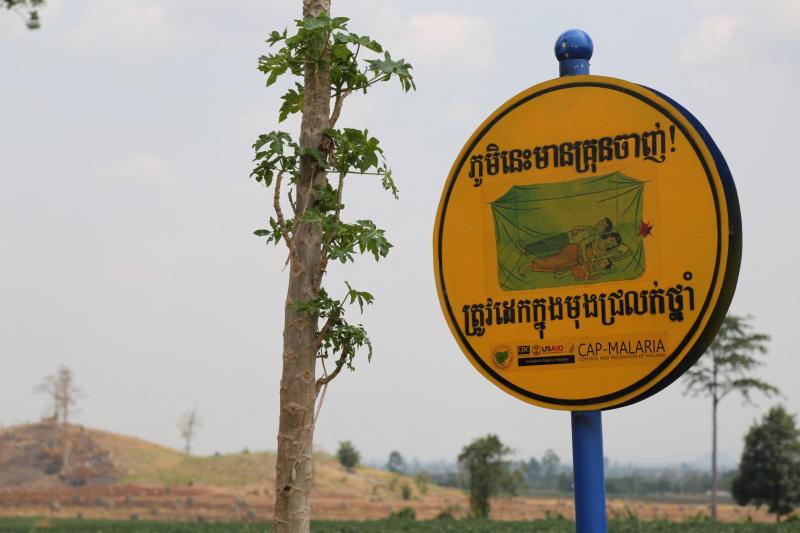 Study details
Leila S. Ross, PhD, is a postdoctoral research scientist in the Department of Microbiology & Immunology at Columbia University Vagelos College of Physicians and Surgeons.
David Fidock, PhD, is the C.S. Hamish Young Professor of Microbiology & Immunology and Medical Sciences (in Medicine) at Columbia University Vagelos College of Physicians and Surgeons.
The work was funded in part by the U.S. National Institutes of Health (grants R01AI50234, R01AI124678, F32AI120578, and R01AI125579; and the Intramural Research Program of the NIAID) and the Human Frontier Science Program.
The paper, published Aug. 17 in Nature Communications, is titled, "Emerging Southeast Asian PfCRT mutations confer Plasmodium falciparum resistance to the first-line antimalarial piperaquine."
Other authors: Satish K. Dhingra (Columbia University Irving Medical Center), Sachel Mok (CUIMC), Tomas Yeo (CUIMC), Kathryn J. Wicht (CUIMC), Krittikorn Kümpornsin (CUIMC and Wellcome Sanger Institute, Cambridge, UK), Shannon Takala-Harrison (University of Maryland), Benoit Witkowski (Pasteur Institute in Cambodia), Rick M. Fairhurst (NIH), Frederic Ariey (University Paris Descartes and Cochin Hospital, Paris), and Didier Menard (Pasteur Institute in Cambodia and Pasteur Institute, Paris).
The authors declare no competing interests.