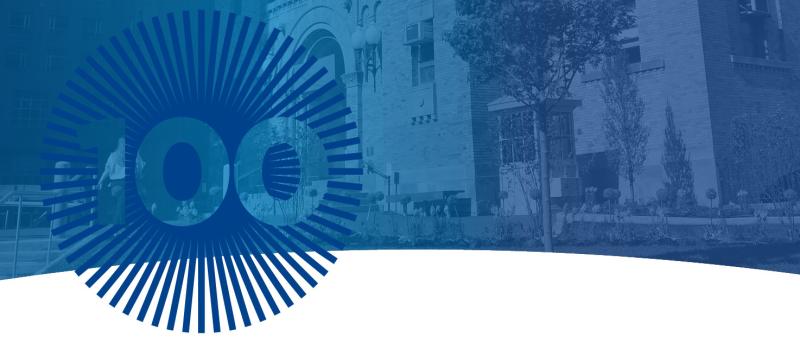 Mailman at 100: Fighting for Healthier Communities
Public Health Physicians Focus on Patients' Lives Beyond the Exam Room
One lesson the pandemic has taught the world is that even the wealthiest countries cannot forget the importance of public health. Columbia's medical and public health schools give students the opportunity to be medical leaders in public health, teaching them how to treat individual patients as well as advocate for and conduct research on the health of the larger population.  
"I was a better clinician for having public health training," says Linda P. Fried, MD, dean of the Columbia Mailman School of Public Health and herself a dual degree holder, "and I was a better scientist on the public health side for being a clinician."  
100 Years of Public Health 
The Mailman School of Public Health was officially founded in 1922 as the Institute of Public Health, one of the first three public health schools in the United States. It followed a 1908 urgent call from Columbia's College of Physicians and Surgeons for a "new public health" that would integrate medical and social sciences with biostatistics and sanitary engineering. What became known as the DeLamar Institute of Public Health opened its doors as a unit of P&S 13 years later and in 1945 became the Columbia University School of Public Health. It was renamed the Mailman School of Public Health in 1998. The school—ranked No. 4 among public health schools nationally—is a global leader in education, research, and practice, with over $250 million in sponsored research and projects in more than 100 countries. 
The school began with a single student in a single room on West 59th Street in Manhattan and since then has educated generations of leaders, led groundbreaking scientific discovery, and delivered solutions to protect and improve the health of individuals and populations everywhere.  
The school's deep connections to New York City developed early on, and in 1939 the city's Department of Public Health and the Institute agreed to share a building on 168th Street. Committed to marrying health education with service delivery to the local community, the partnership laid the foundation for the school's continuing interest in urban health care and population-based research. Years later, in 2001, Mailman moved to its current home in the former New York State Psychiatric Institute building, now known as the Allan Rosenfield Building. About the same time, Columbia formally recognized Mailman's administrative independence and made the school a self-supporting Faculty of Public Health, one of the four faculties at the Columbia University Irving Medical Center. 
Columbia Mailman's scientists, educators, practitioners, and advocates have led global efforts on healthy longevity, launched the world's first multination HIV care and treatment program, identified hundreds of emerging pathogens, exposed the dangers of pollutants, improved maternal and child survival, guided health policy and offered ethical expertise, and developed data models to predict the spread of COVID-19. Mailman is a global leader in advancing education, research, and practice to prevent disease and disability and improve the health of entire populations. "Our vision is a healthy and just world for everyone," says Fried. "We are guided by the fundamental principle that health is a human right." 
MDs with MPH Degrees  
A dual MD/MPH degree is one of 10 dual degrees now offered at Mailman. The many graduates of Columbia University Vagelos College of Physicians and Surgeons who also have earned MPH degrees from Mailman have used their dual degrees in myriad ways, as shown by these VP&S and Mailman graduates. 
---
The Equalizer: 
Madeline Sutton, MD, MPH (1993) 
In 1989, Madeline Sutton was working a summer job at Mailman and preparing to matriculate at Vagelos P&S when she was invited to spend a week in Rye, New York, to learn about Mailman's MPH program. The week left a lasting impression. She had grown up in Harlem and was aware of how desperately her neighbors needed better health care. "I loved public health because it was about taking care of the entire community," she says.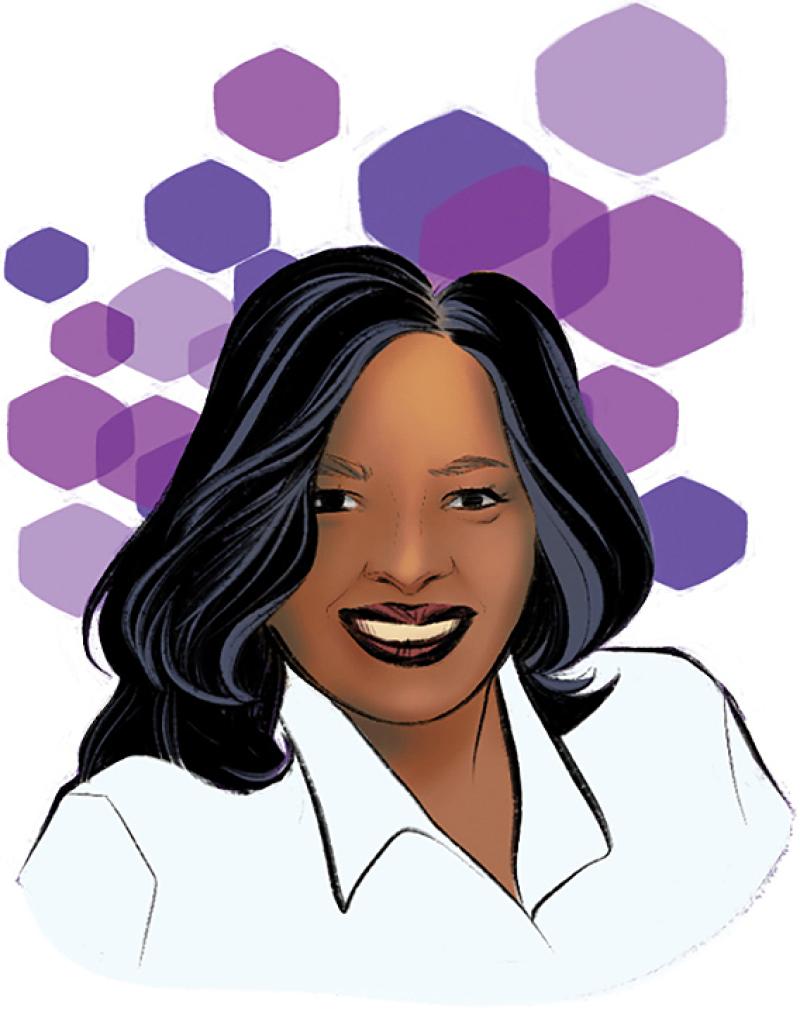 While studying for her dual degrees, Sutton says she was especially inspired by the late Allan Rosenfield, former dean of Mailman, a 1959 VP&S graduate, and a fierce advocate of women's reproductive health, and by Janet Mitchell, a Harlem Hospital OB-GYN who pioneered the use of AZT to treat pregnant HIV-positive women so they would not pass along the virus to their babies. "I was very passionate about HIV in those early years," she says, "because I was seeing it firsthand in Harlem, seeing loved ones affected by it, losing people who were dear to me."  
After her residency and internship, Sutton worked at the CDC's Division of HIV Prevention, where she focused on preventing the virus in minority communities. Eventually Sutton became head of the CDC's Minority AIDS Research Initiative, where, among other things, she mentored and allocated grant money to early career scientists who self-identified as Black, Latino, Hispanic, or LGBTQ and were working in disproportionately affected settings. "I was able to directly support Black and Brown scientists and Black and Brown communities that are disproportionately affected by HIV and other STDs," she says. "I loved it."  
She retired from the CDC in 2019 and now serves on the faculty of Morehouse School of Medicine and runs her own consultancy, One Brain 4Health, where she provides mentoring and scientific writing support. She also accepts invitations from health care organizations to speak about health equity. "I love mentoring," she says. "When I was a little girl in Harlem, I had this dream but I didn't have a roadmap. I want to help the next generation." 
---
The Advocate:  
Hillary Kunins, MD,MPH (1996) 
Mailman Professor Carol Vance's classes on medical anthropology helped crystallize Hillary Kunins' interest in becoming a public health doctor. The classes covered such topics as Victorian-era laws that allowed police officers to arrest women suspected of being prostitutes and force them to be examined for venereal disease.
While learning about that historical public health reaction, Kunins was watching policies around HIV transmission unfold in real time. "I really appreciated the historical background in how public health policy was set to drive health outcomes," she says, "and the opportunity to be critical of it and to think about how to design it better."  
Before medical school, Kunins had been an abortion counselor and during her medical training she continued to pursue an interest in reproductive health. But during her training, she began to pivot from a focus on reproductive health to addiction medicine. She did her residency in internal medicine at Montefiore Medical Center in the Bronx then took a position there as a primary care physician treating patients with chronic and acute health issues as well as substance use problems. Through that work she prescribed the highly regulated drug methadone and saw that patients could overcome their addictions. "It was a chance to work at the intersection of policy and practice," she says. Later, Kunins joined the New York City Department of Health and Mental Hygiene and spearheaded a new public health approach to substance use that included distributing 100,000 naloxone doses citywide and allowing residents arrested for misdemeanor drug possession to choose treatment over prosecution.  
Today she leads Mental Health SF, a project to provide access to mental health services, substance use treatment, and psychiatric medications to San Francisco's homeless population. In this new role, Kunins says she is trying what she calls "low threshold and engagement strategies," such as creating street opioid response teams and building a psychiatric respite center where people who live on the streets can do their laundry, take a shower, get a meal, spend the night in a bed and, if they choose, get linked to care for physical or behavioral health needs. Public health officials must do more to decriminalize mental health and substance use, she says, "so we don't just keep producing cycles of these folks going from jail to the hospital to the street and back again." 
---
The Politician:  
Michelle Au, MD, MPH (2003, 2019)
The morning after the 2016 presidential election, Michelle Au started researching MPH programs. An anesthesiologist working in Atlanta, Georgia, Au had long been frustrated with her inability to change the problems that often caused her patients to end up in the hospital, such as a lack of health insurance that kept them from getting preventive care.
Now, with the election of Donald Trump, who had vowed to dismantle the Affordable Care Act, she felt she could no longer sit on the sidelines. So Au enrolled in Mailman's Executive MPH program, which she chose in part because it had a significant in-person component. "It wasn't just about the piece of paper," she says. "I wanted to be surrounded by ideas and innovative people." After getting her degree, Au dipped a toe into advocacy work, lobbying Congress on behalf of the American Society of Anesthesiologists. Then in 2020, Au's state senator decided not to run for reelection. Au entered the race after seeing that no other candidates had a medical background.  
With the pandemic raging, it was a good time for a public health doctor to run for office. Au won, and in January 2021 was sworn in as Georgia's first female Asian American state senator and the only Democratic physician in the state legislature. Her first bill seeks to make it illegal for insurance companies to retroactively deny coverage to patients who go to the emergency room as long as those patients reasonably believed they were having a medical emergency. 
"This is a bill that we can all get behind because everyone could be that patient," Au says, pointing out that she has bipartisan support. "Everyone understands why it's wrong for insurance companies to deny coverage if a patient truly thought they were having an emergency." Despite optimism that the bill will pass, Au says her new career has been challenging. "In medicine, you always work in a team and even though we might not always agree on some things, we always agree on the goal—to maximize the benefit for the patient. Politics is not always that way. Political motivation trumps all." Still, she says, bringing a public health perspective to the Georgia legislature by stepping into the political arena was the right thing to do. 
---
The Innovator: 
Ryan Close, MD, MPH (2012)
Ryan Close first realized the risk his patients on the Fort Apache Indian Reservation in northeastern Arizona faced during the pandemic when he went to the home of an elderly woman who had recently been discharged from the hospital after contracting the virus. As with many on the reservation, multiple generations lived in the woman's home, including her adult son who told Close that day that he felt fine. But the man had several comorbidities, so Close slipped a pulse oximeter on the man's index finger, which indicated critically low blood-oxygen saturation levels.
The patient, who was indeed infected with SARS-CoV-2, was flown by helicopter to an intensive care hospital and survived. "It was at that moment that we realized, if we don't actively seek out our patients who are at high risk if they get COVID, if we wait until they present themselves at the hospital, they might not survive," says Close, who is director of preventative medicine at the Indian Health Service at Whiteriver Indian Hospital. So he and his team began making daily visits to vulnerable patients, assessing their blood-oxygen levels. Their work halved the death rate in comparison with the rest of the state. 
Close says he discovered long ago while he was a Mailman student that public health is all about learning as you go along. For instance, while working with Mailman's ICAP program as a graduate student, he traveled to Ethiopia for three months to collect data on pregnant women who were HIV positive. No one told him exactly how to do that. He showed up at rural clinics and started asking questions and digging through whatever records he could find, he says. Figuring out how to relate to the Ethiopian staff and decipher their record-keeping on his own gave him confidence that he could handle other difficult public health assignments.  
"Every time a new public health crisis happens, the reason it's usually a crisis is because you haven't seen it before," he says. "So it's often an opportunity where you just have to figure things out." 
---
The Teacher: 
Esther Chung, MD, MPH (1991)
The 1970s television videos of malnourished children in East Africa influenced Esther Chung's desire to work in public health. During her first year in medical school, Chung and some of her classmates applied to Mailman. "We've been lifelong friends ever since," she says, "and a lot of it was that we came to medical school thinking about how we could impact the community beyond treating individual patients."
Through the tutelage of Columbia professors David and Sheila Rothman—strong believers in teaching students about the social determinants of health—Chung traveled to Malawi to work with the World Health Organization and the Malawi Ministry of Health. While there, she surveyed health care workers about HIV infection during the AIDS epidemic that left behind thousands of orphaned children. She saw that health professionals were reusing gloves and needles because of limited supply. "That experience was very impactful for me as I was starting out in medicine," she says.  
After her pediatrics residency in Philadelphia, she started her career in academic medicine, where she studies health disparities impacting mothers and young children. To gain expertise in health advocacy work, Chung completed a Physician Advocacy Fellowship with Columbia's Institute on Medicine as a Profession in 2009. In this fellowship, she worked on breastfeeding issues with Maternity Care Coalition, an organization that helps low-income women and children.  
"Working for a nonprofit organization gave me a whole new perspective on advocacy," says Chung. At Sidney Kimmel Medical College at Thomas Jefferson University and the A.I. DuPont Hospital for Children, she launched and led an advocacy education program, JeffSTARS, teaching public health advocacy to medical students and residents. She also helped teach Rwandan medical students who traveled to the medical school each year and volunteered as a medical provider in Honduras and Panama through the nonprofit Global Brigades. Now a professor of pediatrics at the University of Washington School of Medicine and Seattle Children's Hospital, she is starting similar programs. She sees her role working with medical students as a chance to impart in the younger generation the importance of a public health mindset no matter what kind of career they eventually pursue. "I think we all have our own role in fighting racism and disparities in health care," she says. "Sometimes this advocacy and equity work can be done at the patient level through human interactions we have with a patient who's in front of us; sometimes it's more at the systems level. The important thing is that we do the work." 
---
The Number Cruncher:  
Theresa Diaz, MD, MPH (1986) 
While Theresa Diaz studied for her dual degrees, she shadowed a community health doctor in Mexico and took an internship coding causes of death during the HIV epidemic in New York City. Those experiences piqued her interest in public health. After she finished her residency and internship, she took a job with the CDC, where surveillance work included gathering data on HIV infections in the U.S. Hispanic population.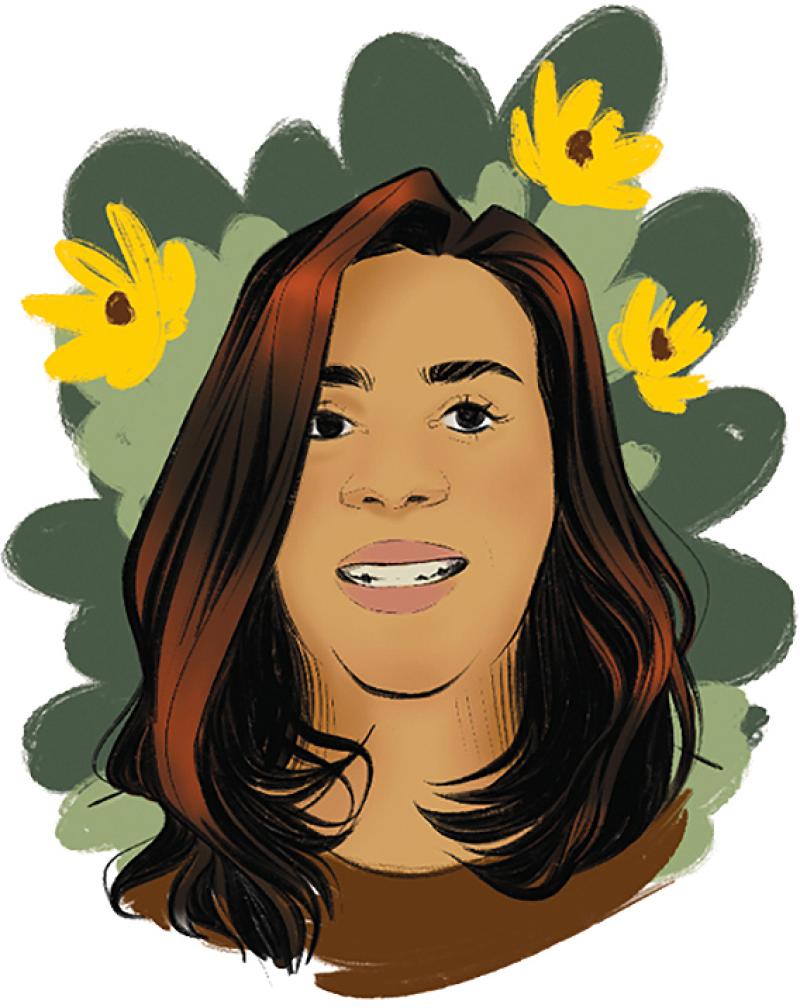 "I'm Latina," she says, "so that was really important to me." Later Diaz spent two years in Brazil, where she did surveillance work on injection drug users with HIV and AIDS who were getting AZT. "This was one of the first countries in the world giving HIV medications for free," adding that her efforts helped the CDC understand if patients were taking medication as prescribed, if they started to show resistance to it, and if they were changing their risky behaviors. 
Diaz's data analysis skills led her to head the data branch of the CDC's global AIDS program, then later to a job at UNICEF, where she helped evaluate a program that enlisted volunteers to help with the treatment of pneumonia, malaria, and diarrhea in children in two countries in Africa. In certain Ugandan and Sierra Leone villages, she says, volunteers were trained to assess children for the three conditions and administer basic treatments; other villages served as controls. Diaz and her group found significantly higher rates of appropriate treatment among children in the villages with volunteers.  
"There was definitely a positive impact," she says, "so those programs still exist there today."  
In 2016, Diaz left UNICEF for the World Health Organization, where she is again using her data skills, this time to help compile and organize information for the organization's new Maternal, Newborn, Child, and Adolescent Health and Ageing data portal. Users can search the portal and download reports, graphs, and other visuals. "A country can go into the portal and say, 'Well, I'm doing better than most of my neighbors, or I'm doing worse, or I'm doing better at this but not at that,'" Diaz says. "Our goal is to make sure the world has data so we can improve health globally." 
References
More information
This article was originally published in the Spring/Summer 2022 issue of Columbia Medicine magazine.
Read more about the centennial of the Mailman School of Public Health.