Dr. Lorna Breen Health Care Provider Protection Act Signed Into Law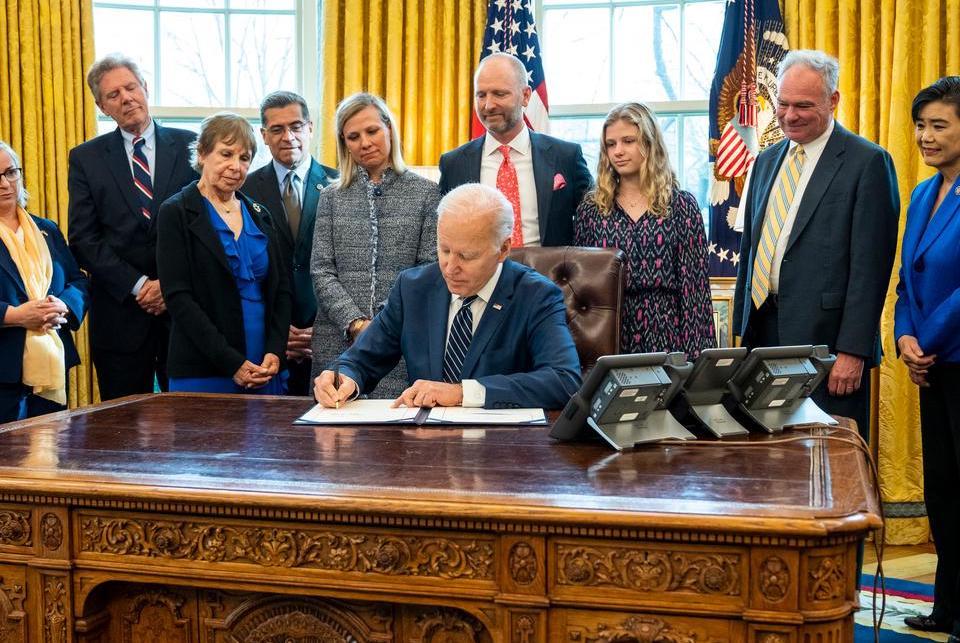 ---
On March 18, President Biden signed the Dr. Lorna Breen Health Care Provider Protection Act, named for a Columbia emergency medicine physician, into law. The act will provide federal funding for mental health education and awareness campaigns aimed at protecting the well-being of health care workers. 
The new law—the first to provide such funding—is named for Lorna Breen, MD, an emergency medicine physician and faculty member at the Vagelos College of Physicians and Surgeons and NewYork-Presbyterian/Columbia University Irving Medical Center who died by suicide in April 2020 at the peak of the first COVID surge. 
"Health care professionals often forgo mental health treatment due to the significant stigma in both our society and the medical community, as well as due to the fear of professional repercussions," says Angela Mills, MD, chair of emergency medicine at Columbia University Vagelos College of Physicians and Surgeons. "This law will provide much needed funding to help break down the stigma of mental health care, providing education and training to prevent suicide, address other behavioral health issues, and improve well-being." 
Health care workers have always experienced extraordinarily high levels of stress. To protect their careers, however, most with mental health issues suffer in silence. The COVID pandemic has only intensified the stress and suffering.
Breen's death highlighted the need to help front-line health care workers cope with the stress of their jobs. 
The goal of the Dr. Lorna Breen Health Care Provider Protection Act is to prevent suicide, alleviate mental health conditions and substance use disorders, and combat the stigma associated with seeking help. It provides up to $135 million over three years to improve mental health and resiliency and train medical students, residents, nurses, and other professionals in evidence-based mental and substance use disorders strategies. 
Grants will go to medical schools, academic health centers, state and local governments, Indian Tribes and Tribal organizations, and nonprofit organizations.