Last Call for Greenmarket near Haven Plaza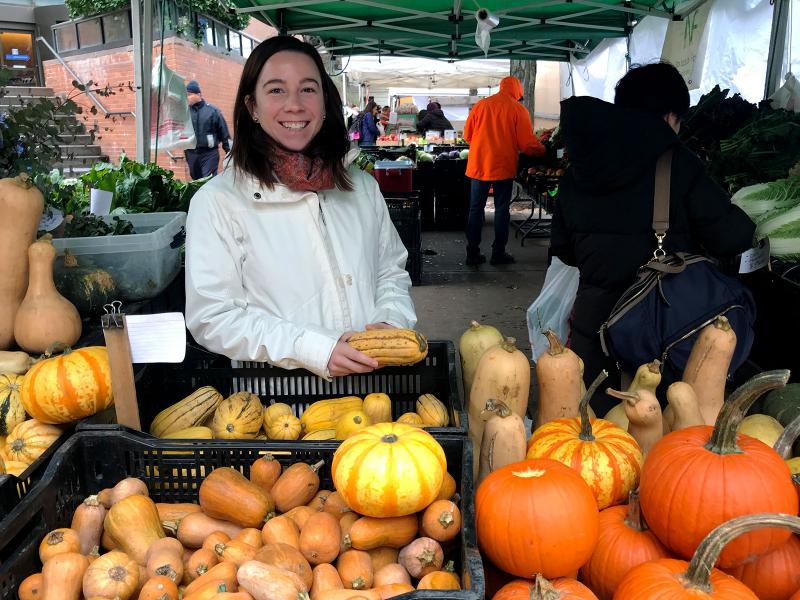 The season is winding down for the Fort Washington Greenmarket, which is open on Tuesdays from 8 a.m. through 4 p.m. until Nov. 26. 
Farmers at the Fort Washington Greenmarket come from counties in upstate New York and New Jersey. In season in November are autumnal favorites, including beets, broccoli, brussels sprouts, cauliflower, celery root, chard, cranberries, fennel, kale, leeks, parsnips, pumpkins, rutabagas, squash, and turnips. 
More than 30 greenmarkets in Manhattan are part of GrowNYC's network of farmers markets. Those who live near Columbia campuses and want to buy a local turkey for Thanksgiving can order in advance from DiPaola Turkey Farm, which has stands at two other uptown markets. DiPaola turkey orders can be picked up on Nov. 23 at the Inwood market (Saturdays on Isham Street between Seaman Avenue and Cooper Street) and on Nov. 24 at the Columbia market (Thursdays and Sundays on Broadway between 114th and 116th streets). 
For healthy Thanksgiving recipes, visit NewYork-Presbyterian's website.  
Founded in 1976, Greenmarket serves to connect small family farms with customers and provide New Yorkers with access to healthy, locally grown food from their region. After this coming winter season, the Fort Washington Greenmarket will reopen for business in the first week of June 2020. 
Topics