Kevin Capata: A Triathlete Tackles his First Marathon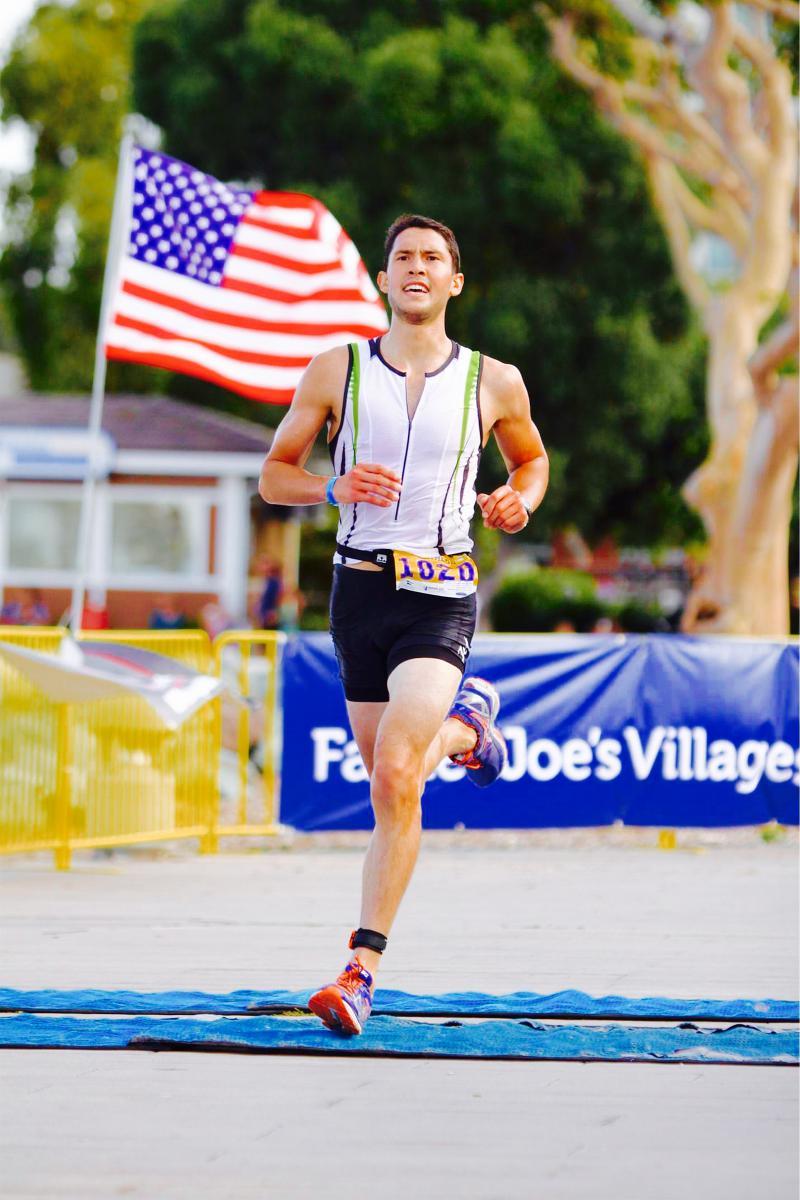 Kevin Capata has been an athlete since childhood, but didn't start running until high school after a long day in the car with his family. He went for a run to stretch his legs and, for the first time, got a runner's high. Since then, he's been hooked.
When did you start running, and why? And what is the longest distance you have run? 
I grew up playing many sports, and played completive basketball throughout high school. I absolutely hated running because it was used as punishment or in drills in every sport I had ever played. It was not until I was on a family road trip before my freshman year of college that I first experienced the so-called "runner's high." We were in the middle of nowhere in North or South Dakota. We had been in the car all day and I absolutely hated sitting still, so I put on my sneakers and went for a run on this path by our hotel.
It was in the middle of nowhere, but beautiful. I probably went for no more than three or four miles, but immediately felt an incredible burst of energy and freedom that I had never gotten from sports. I was exhausted, but rejuvenated all at the same time. From then on, I was hooked!
The longest distance I've run to date is 20 miles recreationally, and 13 miles — a half marathon— competitively.
Why are you running the NYC Marathon?
I am running the marathon, first and foremost, because I have never done one before! I am an avid triathlete and have completed in several Olympic-distance triathlons and one Half IronMan-distance triathlon. My ultimate goal is to one day do a few full IronMan triathlons, specifically Kona in Hawaii. Since a marathon is the last leg of that event, I figured I should do a few solo marathons first and what better one to start with than the New York City Marathon?
What is your goal on race day?
Initially, my goal on race day was to run below a 7:05 minute/mile pace and possibly qualify for the Boston Marathon, but due to some nagging overuse injuries holding back my training at the moment, I just want to finish in under 3 hours and 20 minutes and be injury-free after!
Does this distance— or this particular race— have any special meaning for you?
I have been wanting to participate in the NYC Marathon since I started the doctor of physical therapy program here at Columbia in 2013. I finally got entry into the marathon via the lottery and am super excited to finally compete.
What gets you through your long training runs?  
A great playlist of songs, and mind games, and always keeping an end goal in perspective, such as finishing the NYC Marathon.
Have you had any particularly special moments during your runs? 
When the weather is perfect, I have gotten enough sleep, and my body feels right, there is no better feeling than soaking in the sun on a long run.
Do you see any relationship between your work and your running?
Being in the field of physical therapy, my work directly relates to my running. I plan to work with athletes in the future, specifically runners and triathletes. I want to work with that population on preventative physical therapy, making sure they have all the resources and tools to run effectively, efficiently, and injury free. The only drawback to this close connection between my running and my work is that I can never go on a run again without being fully in tune with my own body. That sounds great, but running is hard on the body and it is a challenging mental game to know you are doing something wrong from a musculoskeletal or biomechanical standpoint, yet still push through.