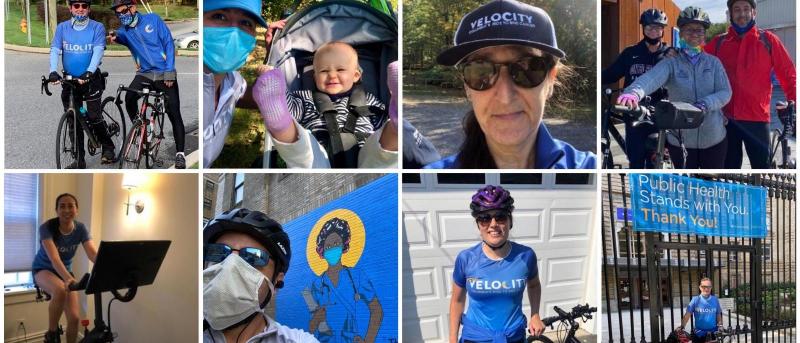 Join Velocity, Columbia's Ride to End Cancer
Over the past five years, Velocity: Columbia's Ride to End Cancer has brought together the Columbia University Irving Medical Center community to support this goal: to end cancer through research and clinical care at Columbia's Herbert Irving Comprehensive Cancer Center.   
Thousands of people, from cancer patients to cancer doctors, have participated in Velocity, raising over $5.2 million. Money raised has funded 15 Velocity Fellows conducting cancer research at Columbia.  
"Things happen to all of us, good and bad, and they shape who we are," Viny wrote recently. "We then can give meaning to the things that happen to us through our purposeful actions." Read more of Viny's reflections on his experience with cancer and how it shaped the rest of his life.
This year, Velocity participants will once again ride, walk, run, or complete any activity of their choice on or before Velocity Day, Oct. 3.   
"For me, riding in Velocity is very personal," says Columbia oncologist Aaron Viny, MD, assistant professor of medicine at the Vagelos College of Physicians and Surgeons. "Not only because I run a research program at the Columbia Stem Cell Initiative, but also because some 18 years ago I was diagnosed with acute lymphoblastic leukemia.
"Thanks to the doctors and scientists who came before me, my life was saved. Efforts like Velocity help raise money for new therapies and new scientific discoveries that are so essential to help save more lives." 
A virtual celebration of Velocity participants' accomplishments can be viewed on the Velocity Day broadcast that will air live at 9 a.m. ET on Oct. 3 at www.velocityride.org.