Joachim Frank's Nobel Prize Story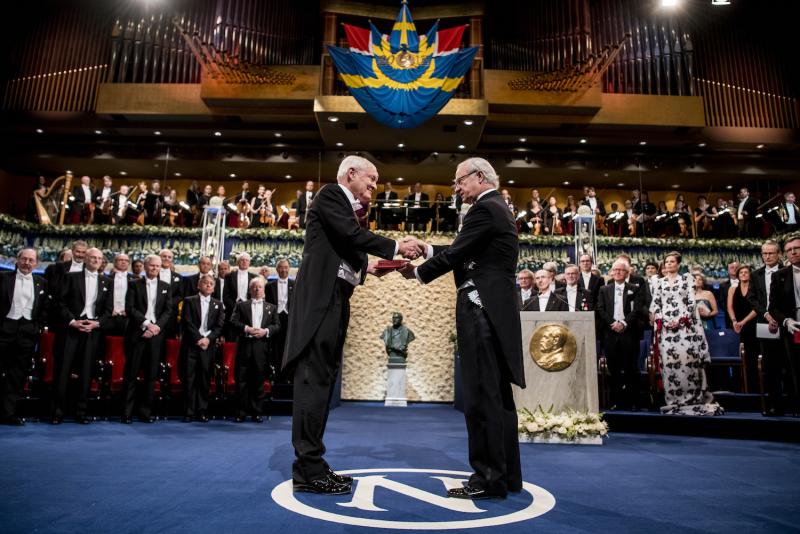 Until recently, few people believed that electron microscopes could be used to see biological molecules, the tiny machines inside cells that perform all of life's functions. Critics dubbed the field "blobology."
But based on discoveries by this year's Nobel Laureates in Chemistry—including Columbia's Joachim Frank—the use of electron microscopy to see biomolecules is exploding. Their contributions have made the visualization of biological molecules faster and easier than ever before. The electron microscope now allows researchers to see molecules in high resolution, revealing the molecule's individual atoms. These images are necessary to understand how biomolecules work and how to design pharmaceuticals that interact with biomolecules to improve human health.
Dr. Frank described his work in his Nobel lecture, titled "Single-Particle Reconstruction—Story in a Sample," in Stockholm on Dec. 8. On Dec. 10, he received his Nobel Medal during the annual Nobel Prize ceremony.
"Even though I was always a firm believer in the technique I dreamt up many years ago," he said, "I never thought I would see it come to fruition in such a spectacular way."
https://www.youtube.com/watch?v=zb0mDVrrs1U
Read more: