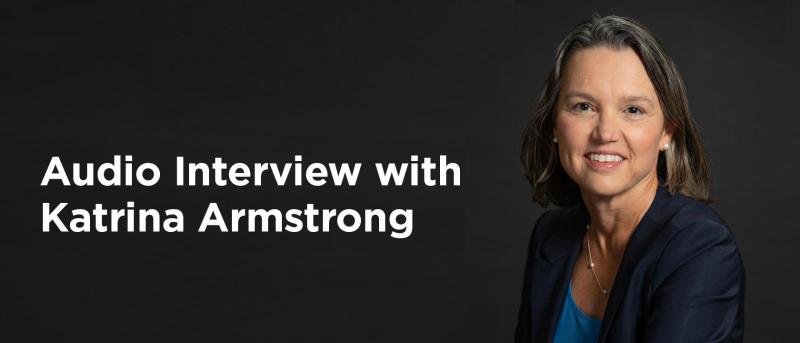 Incoming CUIMC and VP&S Leader: "What we do is so incredibly rewarding. We're constantly learning and growing."
In this audio interview, Katrina Armstrong, MD, discusses her journey as a doctor and as a leader, why biomedical research must address health disparities, and what's on her NYC bucket list.
Read Columbia President Lee Bollinger's December announcement of Dr. Armstrong's appointment as Chief Executive Officer of Columbia University Irving Medical Center, Executive Vice President for Health and Biomedical Sciences, and Dean of the Faculties of Health Sciences and the Vagelos College of Physicians and Surgeons. Armstrong also will be the Harold and Margaret Hatch Professor in the Faculty of Medicine of Columbia University.