ICU Stay Increases Risk of New Psychiatric Illness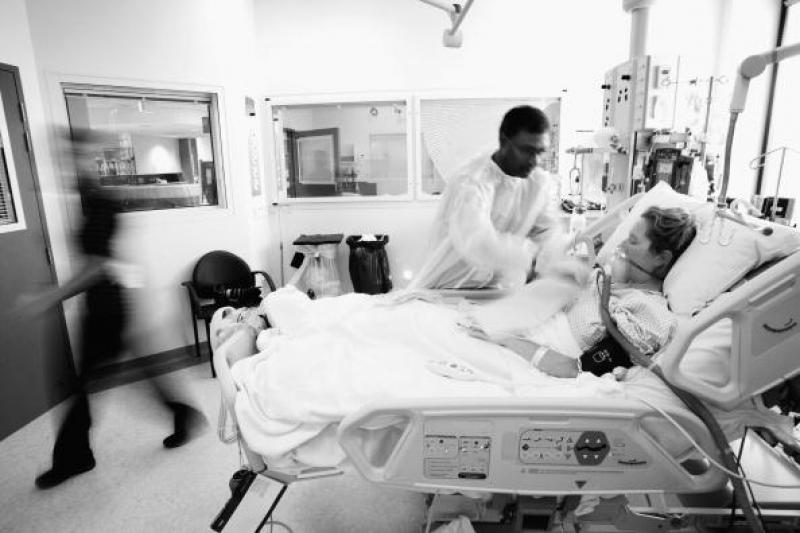 People who are hospitalized in intensive care for an unexpected illness are more likely to be diagnosed with a psychiatric illness after discharge than other hospitalized patients or the general public, according to a new P&S-led study.
Published in the March 19, 2014, issue of JAMA, the study found a 20-fold increase in the rate of psychiatric diagnoses and prescriptions, compared with the general public, though the absolute risk was small (0.5 percent of discharged ICU patients were diagnosed with a psychiatric disorder, compared with 0.02 percent of the general public).
Anxiety disorders and depression were the most common diagnoses, and the difference between the two groups in terms of rate of new diagnoses disappeared one year after discharge.
"Our study shows that most people discharged from the ICU will be fine, but those who have difficulties can take comfort in knowing that they are not alone," says the study's lead author, Hannah Wunsch, MD, MSc, assistant professor of anesthesiology and epidemiology.
"Although the absolute risks are low, given the strong association between psychiatric diagnoses and poor outcomes after acute illness, our study suggests that prompt evaluation and management of psychiatric symptoms may be important."
Smaller studies had suggested that some patients discharged from the ICU struggle with psychological difficulties after their illness, but "we didn't have a sense of how big the issue was," Wunsch says.
Wunsch and colleagues from Aarhus University Hospital in Denmark, as well as collaborators at the University of Pittsburgh and the Ohio State University, used the Danish National Registry of Patients database to look at adult patients admitted to the ICU who required mechanical ventilation. The patients, who had not been scheduled for a procedure in the hospital, were admitted with an unanticipated illness. Data on psychiatric diagnoses and prescribed medications before and after hospitalization were collected from more than 24,000 patients between 2006 and 2008.
In addition to the risk posed by the ICU on patients with no history of psychiatric illness, the study also found that ICU patients were more likely than the general public to have a history of psychiatric illness before hospitalization. About 6 percent of ICU patients had a psychiatric diagnosis in the previous five years, compared with about 2 percent of the general public.
"These result suggest there is a relationship, but we don't fully understand it," Wunsch says. "We know there's interplay between physical and psychiatric illnesses—depressed patients have a higher heart attack rate, for example—but more work is needed."
The study was supported by the Danish Medical Research Council, the Clinical Institute at Aahus University, and the Department of Clinical Epidemiology's Research Foundation at Aarhus University Hospital.