How old is too old to see a pediatrician?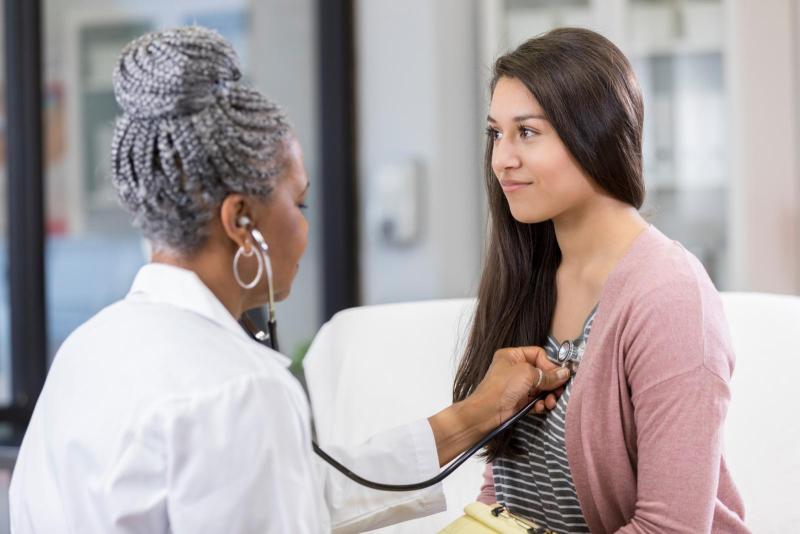 A teen looks at jelly nails on TikTok, while a toddler climbs a colorful mini chair beside her. When a child looks like they could be the parent of another patient in a toy-filled pediatrician's office, is that a sign the older child should find an adult doctor?  
Age is a factor but more important is determining if a child is ready to take charge of their own health, says Emily Avis Redwood, MD, a pediatrician with Columbia Primary Care. "We love staying with someone we have known since childhood. Those relationships are why we got into health care," says Avis Redwood. "But a goal is to help every patient transition safely to an adult provider."  
There is no age limit for seeing a pediatrician 
Originally defined as age 18, raised to age 21 in the 1960s, the upper age limit for pediatric care was eliminated by the American Academy of Pediatrics in 2017. The rationale: Transition to adult care should be specific to patient needs, not an arbitrary number. Deciding when a child is ready to see an internist or other "adult doctor" is best determined by the patient (and/or family) and the pediatrician. 
When patients reach early adolescence, Columbia pediatricians start directing questions to patients, not their parents, to help build up independence. Over time they see patients without a parent present. Anyone under age 18 needs parental consent for things like vaccines, but teenagers are encouraged to visit doctors alone to develop their own relationships and become comfortable talking about any issue.  
"We want to empower children to take charge of their health care, understand their own health situation, and manage their medications or disease," Avis Redwood says. This is especially true for children who have a chronic condition that will extend into adulthood. 
How to know the time is right
"A child who can fully take charge of their health is ready," says Avis Redwood. If your child has a good understanding of their health situation and can manage it, the next step is seeing a family or internal medicine provider.
It's okay if a child is not ready, up to a point. Most practices set age limits. Columbia Pediatrics sees existing patients up to age 21. They also offer a bridge for patients still not ready—adolescent medicine—where specialists sees patient up to age 25.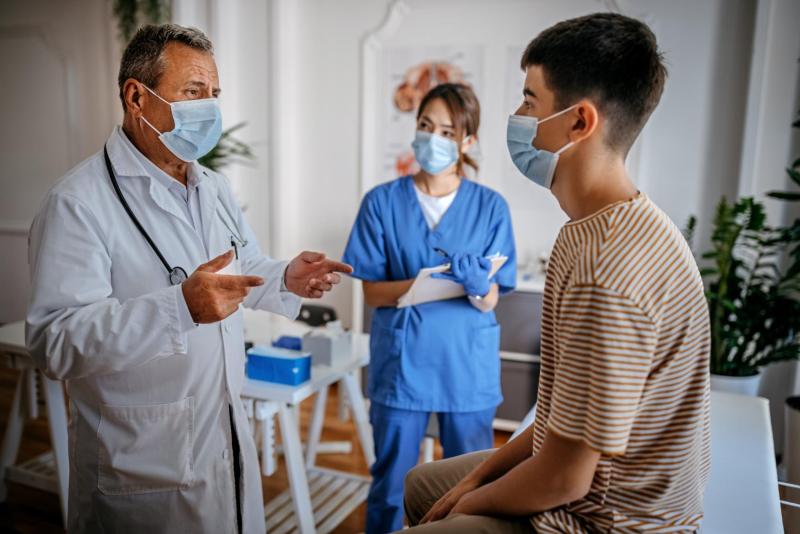 "The transition to adult care can be emotional," says Avis Redwood. She recently made the day of a senior in high school hoping to stay on as a patient into college years. The answer was yes, and the relief was palpable.  
"Continuity during what's often a tough time is key," she says, noting parents can have a hard time with these transitions, too, even when they understand how important they are. And pediatricians are happy to remain involved. Plus, during college years, many students are still on their parents' insurance or the school's health plan and do not have regular access to primary care.  
How to find an adult doctor
Pediatricians have recommendations for internists, like they do for any specialist referral. And for children with complicated conditions and needs, pediatricians often know the right network of physicians that can handle the transition. "Kids with chronic, developmental, or neurological conditions are living longer, better lives," says Avis Redwood. "It's a great thing."  
"Sticking with adult providers in the same practice as your pediatrician can be beneficial," Avis Redwood says. She notes her own practice is steps away from adult providers, who can consult with her about former patients if ever needed. 
Other criteria to consider: Is the internist taking new patients? Do they accept your insurance? Is the office accessible by your child's preferred mode of transportation? How long do you wait to get an appointment?  
Above all, your child should feel comfortable with whomever they see next.  
References
Emily Avis Redwood, MD, is assistant professor of pediatrics at Columbia University Vagelos College of Physicians and Surgeons and a Columbia Primary Care pediatrician focused on evidence-based medical care and advocating for her patients.