Hearing Loss is Inevitable – When's the Right Time for a Hearing Aid?
All of us—at some point in our lives—will start to lose our hearing.
"As I tell my patients literally on a daily basis, it's just part of life," says Lawrence R. Lustig, MD, chair of the Department of Otolaryngology/Head & Neck Surgery at Columbia University Vagelos College of Physicians and Surgeons.
What differs among people is the rate of hearing loss, "and that's largely determined by your genes," Lustig says. "Chances are you're going to have the same hearing loss as your parents, although that can be influenced by noise exposure."
The good news is that hearing aids are getting better, and Americans will soon be able to buy them in stores or online without a prescription now that the FDA has cleared the way for over-the-counter options.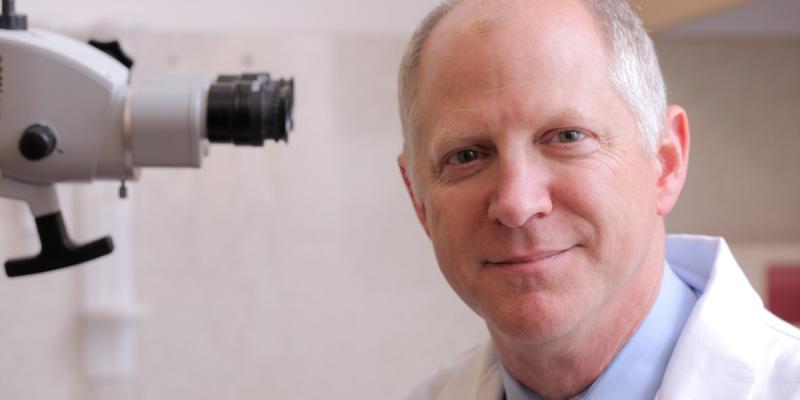 Just as drugstore glasses help people's vision, over-the-counter options will help get hearing aids into more ears, Lustig says. "I go to the drugstore and get my 1.5X reading glasses, and that's all I need," Lustig says. "I think over-the-counter personal sound amplification devices are still in their infancy, but they're going to get better and better over time."
When is the right time to try an over-the-counter hearing aid? As soon as hearing loss becomes a problem.
"If nothing else is going on other than normal age-related hearing loss, go ahead and try them out. If they don't work well and you're not happy with them, then go seek out more professional care," Lustig says.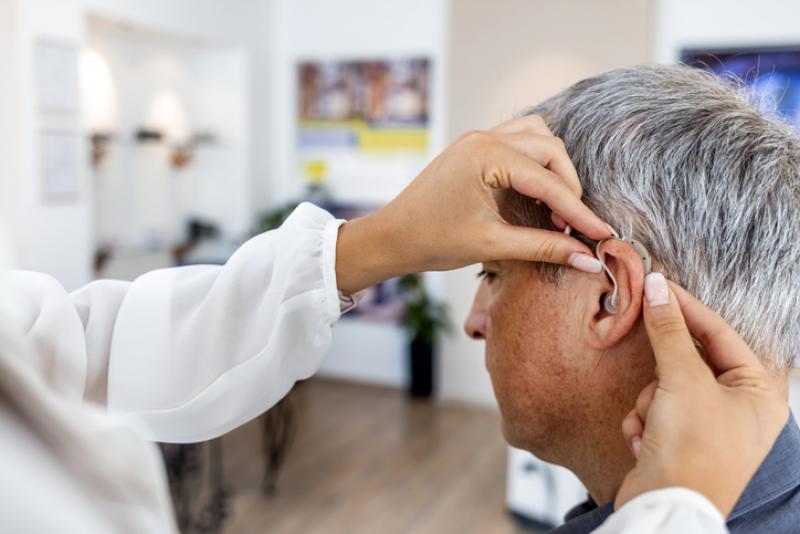 But if you're experiencing a sudden, unexplained loss of hearing, lose hearing in just one ear, or loss of hearing accompanies other symptoms like vertigo or weakness in the face, skip the store and head straight to an otolaryngologist, ENT, or primary care physician. "In those cases, we'd want to check for things like tumors or stroke," Lustig says.
Over-the-counter hearing aids won't be as good as a custom hearing aid that is personalized to your individual hearing pattern but, despite the rumors, they won't harm your hearing.
"That's probably one of the most common myths I've heard," Lustig says. "But it's not true. Hearing aids can't amplify sound to a level that might cause damage, even in patients with significant hearing loss."
Forgoing a hearing aid if you have significant hearing loss may even be detrimental, because nerves in the auditory system aren't being activated.
Recent research links hearing aids and mental health. "If you can't take part in conversations anymore, you can become socially withdrawn and isolated, and we know that can lead to depression," Lustig says.
Other studies have linked cognitive decline and dementia, including studies from Justin Golub, MD, assistant professor of otolaryngology/head & neck surgery at Columbia University Vagelos College of Physicians and Surgeons. 
"There's clearly an association between dementia and hearing loss," Lustig says. "The question is whether one causes the other, but we don't have a definitive answer yet."
Studies are underway to determine if hearing aids can slow cognitive decline in the elderly, but don't wait for the results, Lustig says.
"A lot of people think they can go about their lives just fine without hearing aids, but hearing loss is not benign," Lustig says. "The ruling by the FDA will hopefully make hearing aids more affordable and attractive, and people will start to realize what they've been missing."
References
More information
This article was first published on Dec. 3, 2021. It was updated on Aug. 16 to reflect the FDA's announcement to allow hearing aids to be sold over the counter and without a prescription to adults.
Lawrence Lustig, MD, the Howard W. Smith Professor of Otolaryngology/Head & Neck Surgery at Columbia University Vagelos College of Physicians and Surgeons, is one of the nation's leading experts in hearing loss. He treats the full spectrum of ear disorders in adults and children, as well as skull base disease. His specialties include skull base surgery, cochlear implants, the genetics of hearing loss, cochlear gene therapy, balance disorders, and hair cell physiology.