Google Honors Virginia Apgar's 109th Birthday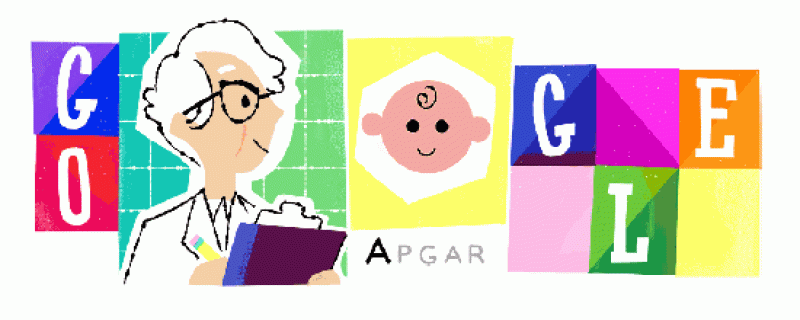 On what would have been her 109th birthday, VP&S legend Virginia Apgar, MD'33, the first female full professor at Columbia University Vagelos College of Physicians and Surgeons, was honored by Google with an animated doodle on its home page.
Apgar is famous for creating the Apgar score, a fast and simple way to assess the health of newborn babies. The New England Journal of Medicine reported in 2001 that the score was still to be the best predictor of infant health in the first month of life. The Apgar score was developed in the early 1950s and is still used today around the world.
The Apgar score was created on a whim. According to the Selma Calmes, MD, former chair of anesthesiology at the Olive View-UCLA Medical Center and Apgar biographer, in 1949, a VP&S medical student mentioned during a breakfast meeting that a method to evaluate newborn health was sorely needed in the delivery room. Apgar said: "That's easy," jotted down five signs of health and rushed off to test it.
She first presented the score in 1952. The Apgar score measures a baby's heart rate, respiratory effort, muscle tone, reflex irritability, and color one and five minutes after birth.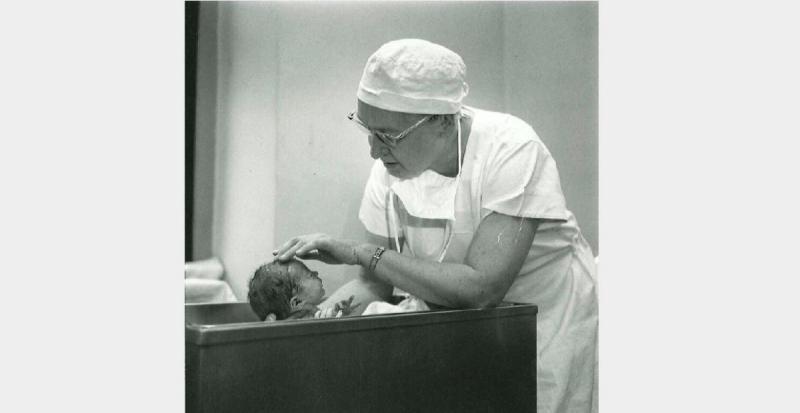 Apgar graduated fourth in her class at VP&S in 1933, one of only four women that year. After graduation, she started a surgical residency at Presbyterian Hospital, but was told women surgeons would not succeed and should consider anesthesiology. After training at the University of Wisconsin and New York University, Apgar returned to VP&S in 1938 as the first director of Columbia-Presbyterian's fledgling anesthesiology division.
Apgar was also a lifelong violinist and created her own instruments, once famously fashioning a violin from a piece of wood she found in a phone booth at VP&S.
The Virginia Apgar Academy of Medical Educators at Columbia University Vagelos College of Physicians and Surgeons was named in her honor of her dedication to medical education.
Topics