Ginger Compounds May Be Effective in Treating Asthma Symptoms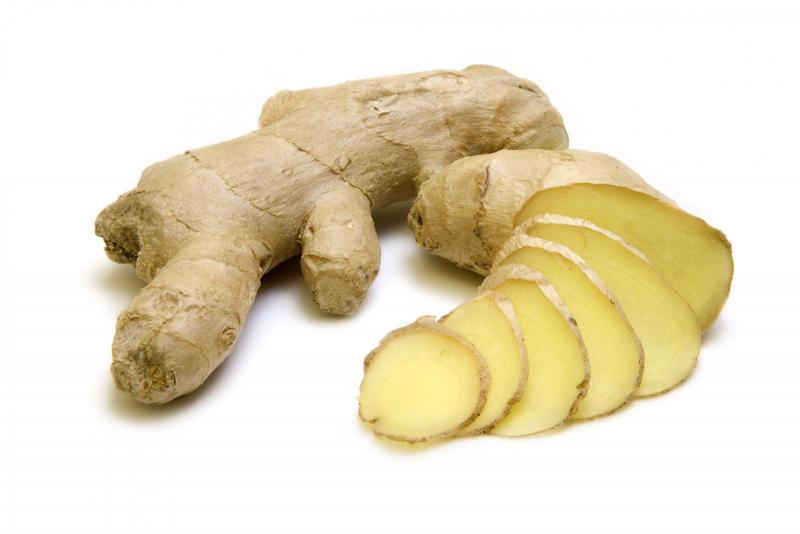 Gourmands and foodies everywhere have long recognized ginger as a great way to add a little peppery zing to both sweet and savory dishes; now, a study from researchers at Columbia University shows purified components of the spicy root also may have properties that help asthma patients breathe more easily.
The results of the study will be presented at the American Thoracic Society (ATS) 2013 International Conference.
Asthma is characterized by bronchoconstriction, a tightening of the bronchial tubes that carry air into and out of the lungs. Bronchodilating medications called beta-agonists (β -agonists) are among the most common types of asthma medications and work by relaxing the airway smooth muscle (ASM) tissues. This study looked at whet her specific components of ginger could help enhance the relaxing effects of bronchodilators.
"Asthma has become more prevalent in recent years, but despite an improved understanding of what causes asthma and how it develops, during the past 40 years few new treatment agents have been approved for targeting asthma symptoms," said lead author Elizabeth Townsend, PhD, post-doctoral research fellow in the Columbia University Department of Anesthesiology. "In our study, we demonstrated that purified component s of ginger can work synergistically with β - agonists to relax ASM."
Read the full press release issued from the American Thoracic Society.