Four Physician-Scientists Named 2013 Gerstner Scholars
Four young physician-scientists at P&S have been named 2013 Gerstner Scholars.
Each year since its inception in 2008 at P&S, the Louis V. Gerstner, Jr. Scholar Program has selected four young physician-scientists to receive $180,000 over three years to conduct translational research. The research of this year's Scholars has the potential to lead to new sources of organs for transplantation, a drug to prevent blindness in people with extreme nearsightedness, and better therapies to treat heart disease and Parkinson's.
This year's new Gerstner Scholars are:
Anjali Ganda, MD, MS, assistant professor of medicine in Nephrology and Molecular Medicine.
Dr. Ganda investigates mechanisms of accelerated atherosclerosis in patients with chronic kidney disease. Her findings suggest that a cellular defect in cholesterol efflux (the way circulating monocytes transport cholesterol out of the cell) may be a contributing factor in patients with CKD.
Dr. Ganda received her MD from Tufts University and completed a residency in Medicine and a fellowship in Nephrology at NYP/Columbia. She also has a master's degree from the Mailman School of Public Health in patient-oriented research and biostatistics.
Adam D. Griesemer, MD, assistant in clinical surgery, Center for Liver Diseases and Transplantation.
Dr. Griesemer has been an integral member of the Columbia Center for Translational Immunology where, after completing his surgery fellowship in July 2013, he will conduct studies in xenotransplantation. The goal of his project is to develop a technique to induce tolerance to organs transplanted from animals to humans.
Dr. Griesemer earned his MD from the University of Missouri-Columbia and completed a residency in general surgery at NYP/Columbia. He was a postdoc in transplant immunology at Harvard before returning to NYP/Columbia for a fellowship in transplant surgery.
Quan V. Hoang, MD, PhD, assistant professor of clinical ophthalmology.
Dr. Hoang has proposed a new approach to the treatment of pathologic myopia that could prevent irreversible vision loss. His animal studies suggest that cross-linking collagen in the eye wall could stunt the elongation of the eye and thinning of the eye wall that can result in blindness in people with severe near-sightedness.
Dr. Hoang earned his MD and PhD degrees from the University of Illinois College of Medicine. Before coming to Columbia for a retina fellowship, he completed his ophthalmology residency at the Illinois Eye and Ear Infirmary in Chicago.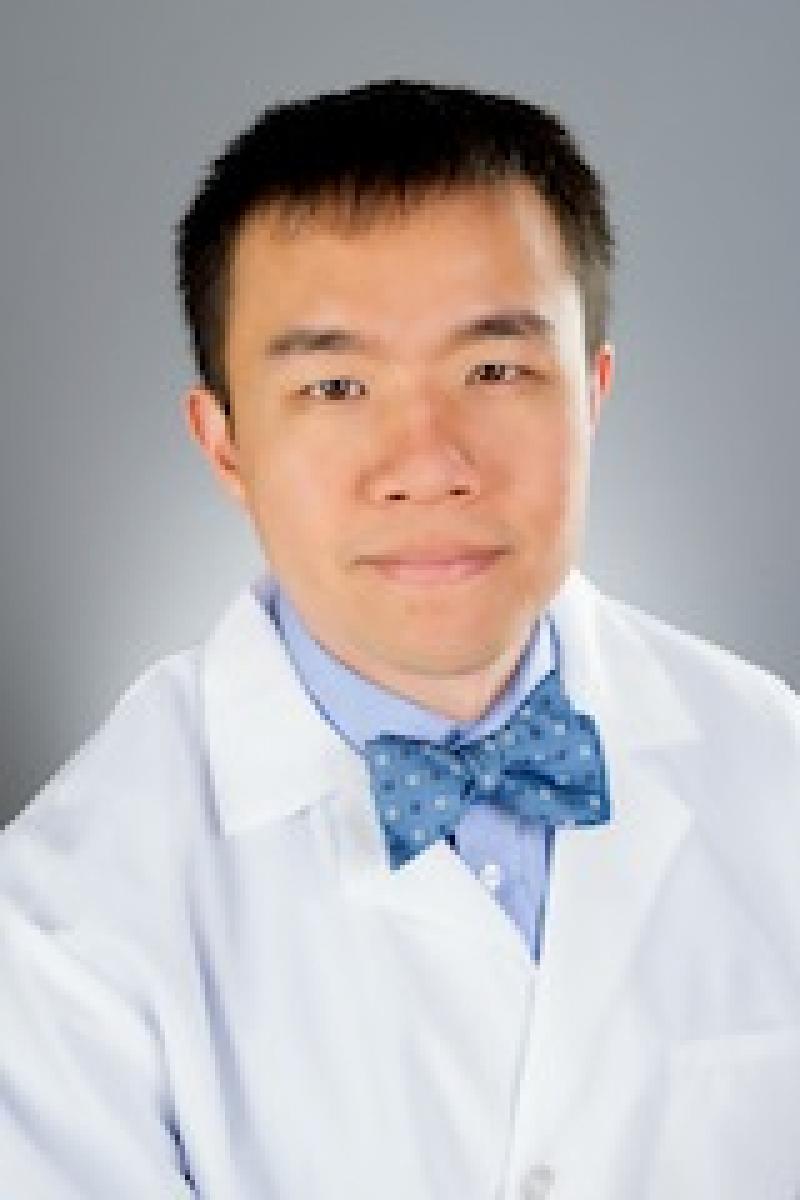 Sheng-Han Kuo, MD, assistant professor of neurology.
Dr. Kuo has generated dopaminergic neurons from Parkinson's patients that he will use to understand how mutations in the glucocerebrosidase (GBA) gene—the most common genetic risk factor for Parkinsons—lead to the disease pathology. His research could lead to the development of effective treatment for the disease.
Dr. Kuo received his MD from National Taiwan University and did his neurology residency at Baylor College of Medicine. He also completed a fellowship in Movement Disorders at NYP/Columbia.