Eye Damage from Powerful Lasers Alarms Ophthalmologists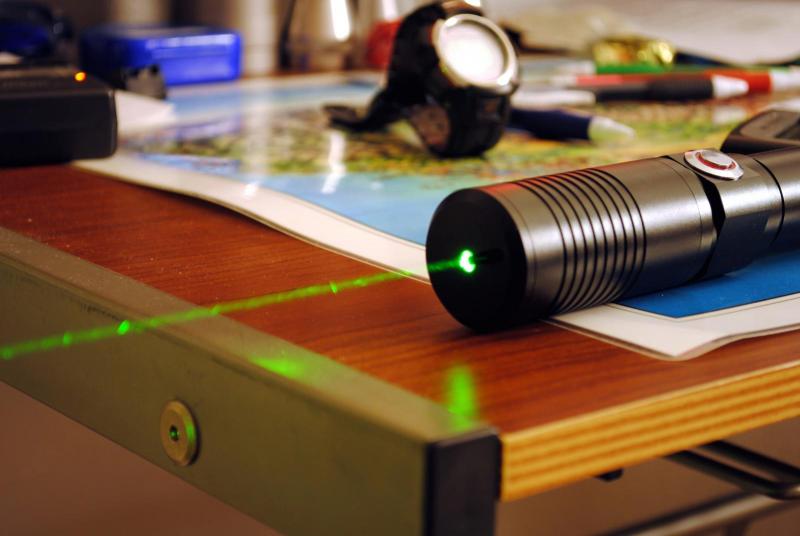 Children who suffer eye damage from lasers may be misdiagnosed with genetic eye disorders and undergo expensive and unnecessary testing, say researchers at Columbia and NewYork-Presbyterian Hospital.
Inexpensive and extremely powerful lasers are now available for purchase on the Internet. These lasers can cause eye injuries plus confusion for doctors. A report to raise awareness of this issue will appear in the online edition of Ophthalmic Genetics.
"It's never advisable for children to play with lasers, but it's especially worrisome that these devices are becoming more dangerous," said contributing author Stephen Tsang, MD, PhD, the Laszlo Z. Bito Associate Professor of Ophthalmology and of Pathology & Cell Biology at Columbia University's College of Physicians and Surgeons and ophthalmologist at NewYork-Presbyterian/Columbia. He is also affiliated with the Institute of Human Nutrition at Columbia University Medical Center.
"The latest commercially available models can be far more powerful than the lasers we use to treat diabetic retinopathy," says Dr. Tsang. "All it takes is a split second for them to cause permanent eye damage. The increased accessibility and stronger power of these devices most likely explains the sizable number of cases we've seen in our clinic in the last two years."
Laser pointers used for presentations or as toys typically have outputs of 5 milliwatts (mW) or less, usually in the red wavelength. These lasers are generally harmless to the human eye in short exposures. Ophthalmic lasers for diabetic maculopathy typically have a power output of 50 to 100 mW and come in a variety of wavelengths, depending on the clinical application. If misused, the lasers are capable of causing severe eye damage. Such lasers are regulated by the Food and Drug Administration and are not available for public use, but foreign companies sell lasers over the Internet that have outputs of up to 200 mW or more in dangerous green wavelengths.
In the published report, Dr. Tsang and colleagues analyzed five cases of accidental laser injuries in children treated at the Edward S. Harkness Eye Institute at NewYork-Presbyterian/Columbia. During their exams, the five children eventually admitted to playing with a laser before experiencing the injury, and all five reported experiencing blurry vision immediately after exposure to the laser. "In some cases, their vision was as poor as 20/80, which is bad enough to fail a driving test," said Dr. Tsang.
Accidental eye injuries from lasers are easily diagnosed by eye professionals using an ophthalmoscope when doctors know a laser was involved. However, without this information, these injuries can be mistaken for a hereditary genetic disorder, including rod monochromatism, Stargardt disease, and occult macular dystrophy, leading to costly diagnostic workups and DNA sequencing.

All five patients in the study had a pattern of damage resembling tree branches on both retinas. The authors of the article suggest that eye professionals who observe branch-like retinal damage ask the child or parent about laser play. And because some children are hesitant to talk about laser play in front of their parents, Dr. Tsang suggests talking with the child alone.
Since the publication about the five patients, the researchers have seen several more children with laser-induced eye injuries, suggesting that these cases are not isolated phenomena.
References
Other contributors to the paper, titled, "Laser induced photic injury phenocopies macular dystrophy," are Lijuan Zhang (CUMC and Shanxi Eye Hospital, Shanxi Medical University, Taiyuan, China), Andrew Zheng (CUMC), Hongping Nie (CUMC visiting fellow and Peking University First Hospital, Beijing, China), Kavita Bhavsar (now at Oregon Health Sciences University), Yu Xu (CUMC), and David Sliney (Bloomberg School of Public Health, Johns Hopkins University).