For Early Endometrial Cancer, Laparoscopic Surgery is a Safe Option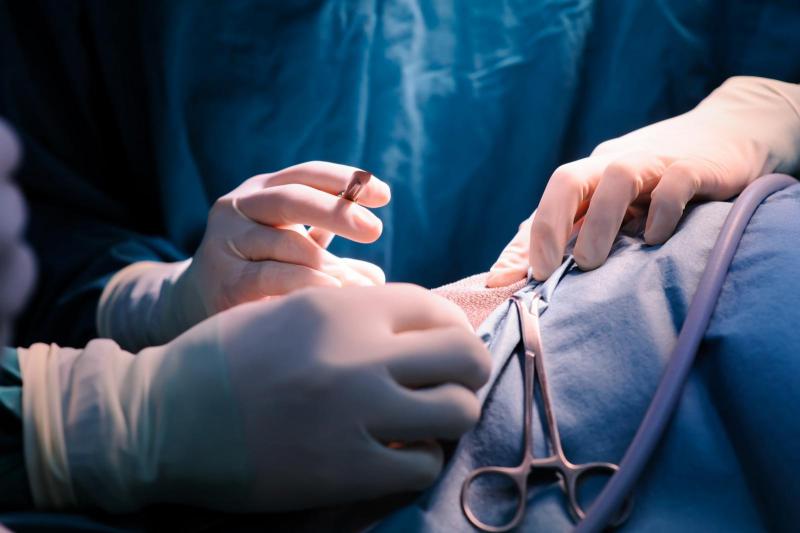 Based on a new study of laparoscopic hysterectomy, the procedure should become the preferred option for most women with early-stage endometrial cancer, says Jason Wright, MD, chief of gynecologic oncology at NewYork-Presbyterian/Columbia University Medical Center.
"The LACE trial provides confirmation that laparoscopic hysterectomy is a safe and effective treatment," Dr. Wright wrote in an editorial published March 28 in the Journal of the American Medical Association.
Laparoscopic hysterectomy—removal of the uterus with the use of several small incisions—was first performed in the early 1990s. In women without cancer, the minimally invasive technique has been shown to be safe and equally effective, and with significantly fewer postoperative complications and a shorter recovery time, compared with traditional open surgery.
But when it comes to treating women with endometrial cancer, the technique has been used less frequently. Gynecologic surgeons have been reluctant to opt for the laparoscopic approach for endometrial cancer because of concerns that it could spread cancer cells to the port sites or the vagina (through which the uterus is removed).
Those concerns have been laid to rest, Dr. Wright says, with results from the LACE (Laparoscopic Approach to Cancer of the Endometrium) trial, published in the same issue of JAMA.
In the study, led by researchers in Australia, 760 women with stage I endometrial cancer were randomized to have abdominal hysterectomy or laparoscopic hysterectomy between 2005 and 2010. At the end of the follow-up period, oncologic outcomes for both groups were equivalent: After 4.5 years, disease-free survival for women in the abdominal hysterectomy group (81.3 percent) was nearly identical to the laparoscopic group (81.6 percent). Two women in the laparoscopic group developed port-site metastases, while two patients in the abdominal surgery group had recurrences in the abdominal wound. Overall survival—92.4 percent in the abdominal hysterectomy group versus 92.0 percent in the laparoscopic group—was also nearly identical.
Dr. Wright cautions that the trial selected women with "low-risk" endometrial tumors and used specialist gynecologic surgeons who were experienced in laparoscopic techniques and were monitored for quality during the study. Other patients should be approached with greater caution, Dr. Wright says, and as laparoscopic hysterectomy gains wider acceptance among gynecologic cancer surgeons, it will be necessary to monitor outcomes in "real world" settings.
Despite these qualifications, Dr. Wright says, "efforts to promote the procedure for women with endometrial cancer should now be a priority."
Dr. Wright is the Sol Goldman Associate Professor of Gynecology Oncology at Columbia University's College of Physicians & Surgeons and a gynecologic oncologist at the Herbert Irving Comprehensive Cancer Center at NewYork-Presbyterian/Columbia University.
Topics