Diversity Program Expands to Include All CUIMC Schools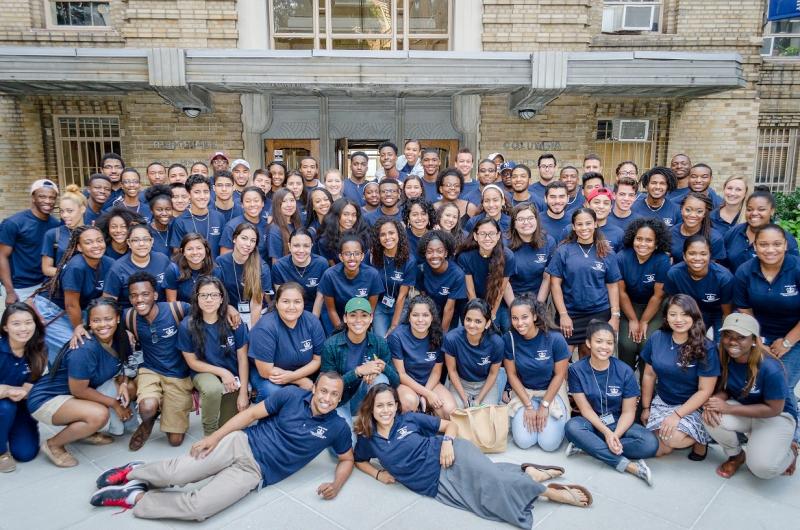 By Kimberly Peterson
Columbia University Irving Medical Center was chosen as one of 13 institutions nationwide to participate in the expanded Summer Health Professions Education Program (SHPEP). Funded by the Robert Wood Johnson Foundation, SHPEP is a free summer enrichment program for first- and second-year college students that seeks to increase the number of health care professionals from underrepresented groups.
Columbia has participated in the program continuously since 2001 (when it was called the Minority Medical Education Program). The program's new name reflects its broader focus on intraprofessional education and the belief that patients receive better care when providers work collaboratively and across specialties.
Starting in 2017, Columbia's SHPEP program will offer courses and clinical experiences in medicine, dentistry, nursing, public health, occupational therapy, physical therapy, and nutrition. This is the first time all academic programs at CUIMC will work together on a so-called pipeline program to encourage participants to consider careers in health care.
"I think that was the strength of our application, that we have these seven programs on one campus," says Hilda Hutcherson, MD, senior associate dean of diversity and multicultural affairs at the College of Physicians & Surgeons and principal investigator of the Columbia SHPEP site. (Co-principal investigators are Dennis Mitchell, DDS, vice provost for faculty diversity and inclusion at Columbia University and senior associate dean for diversity at Columbia University College of Dental Medicine, and Vivian Taylor, EdD, associate dean for diversity and cultural affairs at Columbia University School of Nursing). "You need to have a team, health professionals working together for efficiency and great medical care. We presented a proposal that showed how the programs would work together."
"SMDEP certainly helped support our mission of increasing diversity in our medical school, and this expansion into other health care professions should help the diversity efforts of those programs as well," says Samantha McLaughlin, program director of Columbia's SHPEP program and director of diversity and multicultural affairs at P&S.
About 1,400 applicants apply to the program at CUIMC every year, though only 80 spots are available. "Being at Columbia, one of the top medical centers in the country, is a huge draw," Dr. Hutcherson says. "I think New York City is a big draw for some students.
"We're looking for students who need assistance, who need encouragement, who need the resources," she adds. "I think the encouragement we provide is the most important thing we do, because often these students have never been told, 'Yes, you can do this! And this is the way you can do it.' Those are the students we're reaching for."
"But many qualified students are turned away each year because we don't have the capacity," says Ms. McLaughlin.
The hope is that additional donors and funding will help expand the number of students served in the program. "There's a huge need for these types of programs to help underrepresented and disadvantaged students," Dr. Hutcherson says. "Eighty is a small number, but if we were able to increase capacity, it would make a world of difference for a lot of students."
Applications are now being accepted for 2017 SHPEP; the Early Admission deadline is Feb. 1, 2017.