Diversity, Equity, Inclusion, and Belonging Summit Seeks to Accelerate Equity
Columbia University Irving Medical Center held its second Diversity, Equity, Inclusion, and Belonging Summit on Nov. 2, bringing together the university community to engage with pressing topics related to diversity and inclusion. The summit explored the central theme, "Accelerating Equity on All Fronts," through presentations, panel discussions, and workshops that aimed to foster a culture of belonging, understanding, and collaboration.
From confronting the challenges of antisemitism in academic spaces to addressing the impact of the Supreme Court decision on affirmative action, the summit served as a platform for meaningful dialogue and learning, according to Alade McKen, PhD, chief diversity officer at CUIMC.
"We are committed to continuing our efforts to accelerate equity and promote the principles of diversity, equity, inclusion, and belonging within our institution, which set the stage for a day we hope will inspire, educate, and forge connections within our community," says McKen, who delivered a welcome address at the event.
The event featured opening remarks from Katrina Armstrong, MD, dean of the Vagelos College of Physicians and Surgeons, and a keynote address from Eugene Anderson, PhD, assistant vice president and chief diversity officer for the Office of Alumni and Development at Columbia University.
The sessions during the event covered a broad range of topics, beginning with a session from the Jewish Cultural Employee Resource Group dedicated to addressing the complexities of combating antisemitism in academic spaces and a session from the Working Parent ERG that offered an exploration of financial empowerment. In the afternoon, the LGBTQ+ ERG presented a session to raise awareness of pronoun usage, and the Disability ERG conducted a workshop on etiquette and awareness in collaboration with the Mayor's Office for People with Disabilities, followed by a session from the African, Black, and Caribbean ERG that delved into the repercussions of the Supreme Court's affirmative action decision.
During breaks between sessions, participants engaged in networking, raffles, a book signing, and a wellness segment. The day concluded with awards and a networking reception for participants.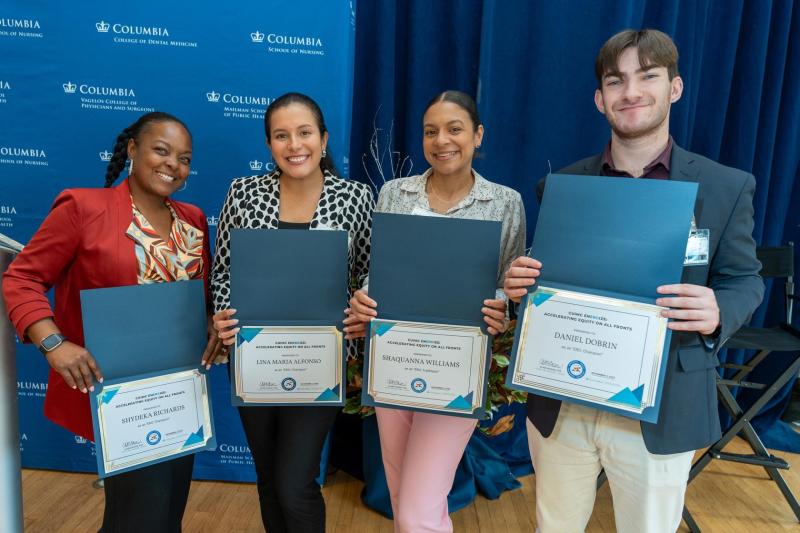 "These events reflect our commitment to diversity, equity, inclusion, and belonging and our ongoing efforts to celebrate and learn from the various cultures and perspectives that make our university community vibrant and inclusive," McKen said. "The echoes of our conversations during the summit linger, promising a continued journey toward a more inclusive, equitable, and united community."