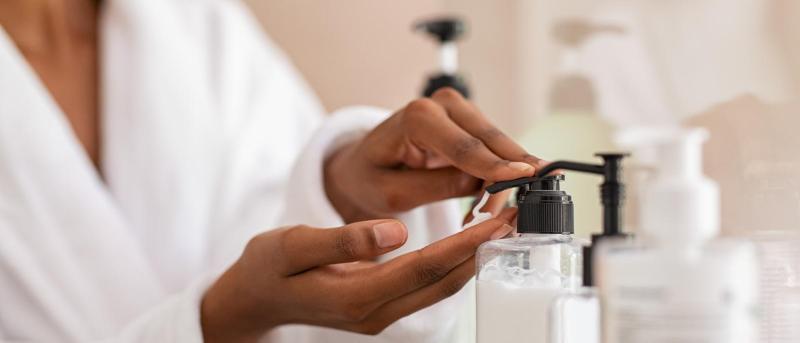 A Dermatologist's Guide to Healthy Winter Skin 
Itching much? Blame the weather.  
In winter in the Northeast, with our cold weather and low humidity indoors and out, skin is drier and more depleted of moisture.  
"Dry skin is common and contributes to unhealthy skin," says dermatologist Alexandra Coromilas, MD. "Your skin provides the body's first line of defense against allergens, irritants, and infections. You want your skin to be as healthy as possible to help maintain your overall health."  
Skin health is Coromilas' specialty. Here's everything she told us about why we need our skin to be healthy and how to keep it that way.  
About dry skin 
Dry skin is not healthy skin.  
Skin becomes dry when it does not have sufficient moisture. The stratum corneum (outermost layer of skin) is a barrier that retains water. In winter, cold weather and low humidity indoors and out depletes skin of its natural oils, so water escapes out of this barrier, and skin becomes dehydrated.  
Drinking water is important to keep your body hydrated overall, but a skin care regimen is necessary to keep your skin hydrated. 
With age, skin produces fewer natural oils, is thinner, and loses water more easily. These factors as well as certain medications and medical conditions can make you more likely to develop dry skin. 
Why skin needs to be healthy  
Your skin is a barrier between you and the rest of the world. Skin keeps you hydrated, keeps body fluids in, and maintains your body temperature. It also protects you from infections.  
When skin is dry, it is harder for the barrier to protect you from the outside environment and may increase risk of skin infections. Dry skin can also make you uncomfortable and contribute to itching.   
What healthy skin looks like 
The look and feel of healthy skin is different for different people. Generally, healthy skin is soft, smooth, and even in texture. Healthy skin does not flake or peel.  
How to prevent dry skin  
Take shorter showers or baths. 

Bathing too frequently or for a long time leads to loss of natural oils.

Keep shower water cool.

Hot water can wash away the skin's natural oils; lukewarm is best.

Use gentle, non-fragranced soap or moisturizing non-soap cleansers.

Restrict use of soap to areas that are dirty or soiled.

Apply moisturizer.

Moisturizer is best applied right after your bath or shower, when the skin is wet, to trap in moisture.

Choose a cream over lotion.

Cream-based moisturizer contains more oil and less water than lotions; lotions are thinner (more water) and less moisturizing than creams.  

Consider an ointment.  

In addition to improving hydration, ointments block water loss by bolstering the skin's barrier and providing a protective layer.
Ointments are great for hands and feet, especially when applied before bed and covered with cotton gloves and socks.

Use a humidifier.

The heat in your apartment can be very drying; a humidifier helps maintain ideal humidity to combat skin dryness.
Don't forget your lips  
Lips are also impacted by winter weather. They can become dry and chapped.  
Keep lips moisturized with petroleum jelly, rather than lip balm or other products with preservatives that can further irritate your lips. Try to avoid licking your lips, which can increase irritation and contribute to lip cracking. 
Changing seasons, changing products 
It is not necessary to change skin care products seasonally. However, if you are suffering from dry skin, you may consider switching your summer lotion to a cream or ointment and minimize ingredients such as glycolic acid, salicylic acid, and retinoids or retinols that may irritate skin and further dry skin in winter.  
Finally, says Coromilas: "Just because it is winter, don't forget sun protective measures. Sunscreen, hats, and sun protective clothing are as important for shielding your skin from UV damage in the winter as they are in the summer!" 
References
More information
Alexandra Coromilas, MD, is a dermatologist and assistant professor of dermatology at Columbia University Vagelos College of Physicians and Surgeons. She specializes in complex medical dermatologic conditions such as hidradenitis suppurativa and cutaneous complications of inflammatory bowel disease, as well as autoimmune conditions of the skin, including lupus, dermatomyositis, and autoimmune blistering disorders.
If you're having symptoms of unhealthy skin—itching, discomfort, irregularity of the skin surface, peeling, flaking, discoloration—seek evaluation if the above preventive and homecare tips fail.
Call 212-305-5293 to schedule an appointment with a ColumbiaDoctors dermatologist.