Deirdre Keane: Running Is Her Therapy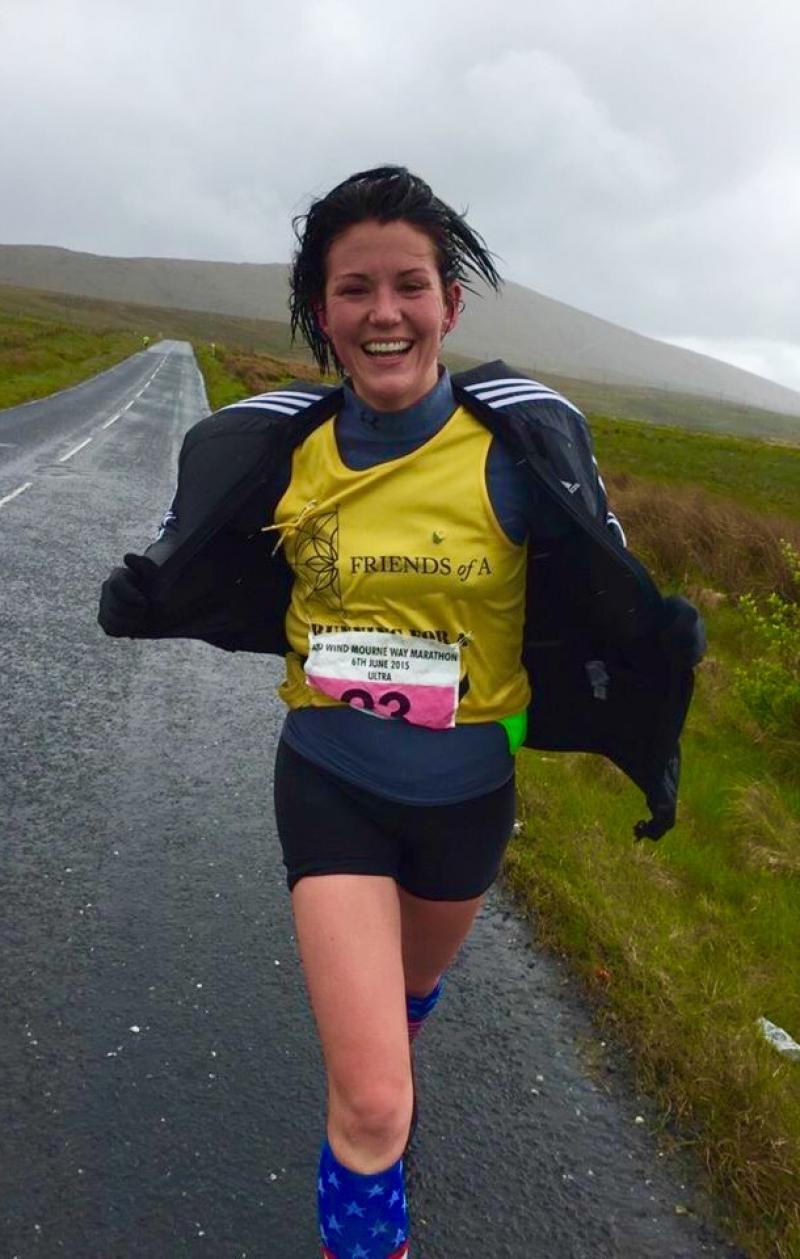 Deirdre Keane, 27,  a pediatric intensive care unit nurse and a doctoral student at Columbia Nursing, started running to remember her father, a marathon runner who passed away when she was a teenager. 
When did you start running, and why? And what is the longest distance you've run? 
I did not grow up running. My dad was a marathoner and passed away from cancer when I was a teenager, so it all started because I wanted to feel closer to him. And it worked. I have now been running for five years and never in my wildest dreams did I think I would have accomplished this much. So far, I have run 11 marathons in five different countries in five years. I think my biggest running accomplishment to date was completing my first ever ultra-marathon this summer at the Mourne Mountain Marathon festival: 52 miles, off-road, through the mountains of Northern Ireland.
Why are you running the NYC Marathon?
I am honored to say that I am running the NYC Marathon this year for a cause very near and dear to my heart, the Children's Hospital at Montefiore (CHAM).
I have worked at CHAM for nearly three years now as a pediatric intensive care unit nurse. I get to see, on a daily basis, the good the hospital does for a population that cannot advocate for itself in an underserved area. We pride ourselves in making sick children better.
What is your goal on race day?
My goal on race day is to enjoy the run through our beautiful city and take in the amazing atmosphere. And possibly get another Boston Marathon qualifying time… :)
Does this distance— or this particular race— have any special meaning for you?
The NYC Marathon holds a lot of special meaning to me. My dad ran over 20 NYC marathons in his lifetime and ran his last one a few months before he passed away. It is quite emotional knowing that I'm running the same route he had did so many times before.
What gets you through your long training runs?  
A lot of deep thinking and Pitbull, an energy drink. There is nothing sane about training for a marathon!
Have you had any particularly special moments during your runs? 
I have had many special moments during which I felt like it was just my dad and me out there. It is such a great feeling and I know he's always helping me go forward.
Do you see any relationship between your work and your running?
Running makes me a better person. I am a pediatric ICU nurse and my shifts can be long and heartbreaking. Sometimes post-shift, I feel like I am literally running away from all the stress and grief that I am carrying. But I always finish my runs less stressed and ready to face the next night's challenges. It lets me clear my thoughts, while keeping me optimistic and faithful to my patients. Running is my therapy. It is what I do to keep myself healthy so that I can focus on restoring the health of my patients.