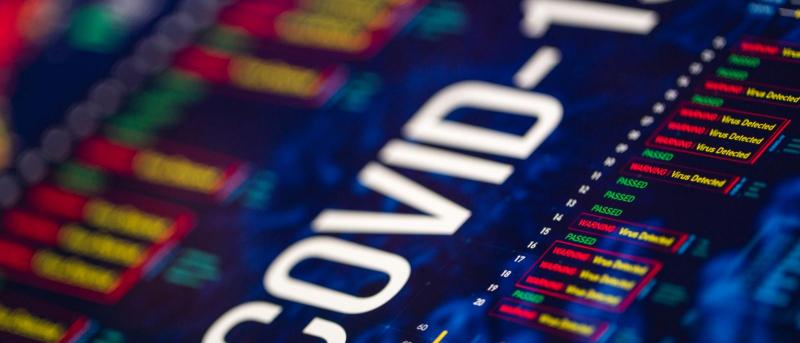 Data Scientists Launch Program to Generate Real-World Evidence on COVID-19 Treatments
Data scientists from Columbia University and around the world are starting to use the world's electronic health records and other clinical databases to find the best therapies and practices for treating patients with COVID-19.
The Observational Health Data Sciences and Informatics (OHDSI) international community will host a COVID-19 virtual study-a-thon from March 26-29 to inform health care decision-making in response to the current global pandemic. 
OHDSI's central coordinating center is based at Columbia University and led by George Hripcsak, MD, MS, the Vivian Beaumont Allen Professor and Chair of Biomedical Informatics at Columbia University Vagelos College of Physicians and Surgeons, and David Madigan, PhD, professor of statistics at Columbia University. 
The OHDSI community will initiate its COVID-19 research by designing and executing a series of observational studies using data captured in clinical practices around the world. These data sources include, but are not limited to, electronic health records and administrative claims from 600 million patients. The vast majority of available patient data represent experiences before the COVID-19 outbreak. 
Initial retrospective analyses will examine the safety of proposed drugs and the effects of various treatments on historical viral diseases as well as predict outcomes for patients with viral symptoms or complications. 
As COVID-19 cases are captured in these observational data sources, OHDSI scientists will analyze the effect of various treatments on people treated for the new disease. Patient privacy will be protected in all studies.  
More than 290 people from 29 countries have registered for the four-day online event, which will be led by researchers from Oxford University, Erasmus Medical Center, Columbia University, UCLA, Ajou University, Janssen Research and Development, and IQVIA with active participation across government, industry, and academia. 
Daily updates will be shared on OHDSI forums and on the OHDSI Twitter and LinkedIn feeds. You can learn more about OHDSI at www.ohdsi.org.