CUIMC Update - August 23, 2023
CUIMC Update is a weekly e-newsletter featuring medical center news and the accomplishments of our faculty, staff, and trainees. Please send your news, honors, and awards to cuimc_update@cumc.columbia.edu. Grants are provided by the Sponsored Projects Administration office.
NEWS
Health Insights for Patients
Health Insights, a newsletter and website for patients, offers tips in every area of medicine, informed by CUIMC clinicians. Health Insights covers emerging news topics, questions about health and science, and stories about our patients and providers. Read more.
Center Addresses Traumatic Brain Injury in Kids
Through the Columbia Children's Redox Health Center, a team led by Columbia pediatrician Hülya Bayır, MD, is working to identify and characterize key cellular changes that occur following a brain injury to better understand how to protect brain tissue after an accident. Read more.
Expanding Virtual Urgent Care
Virtual urgent care at Columbia is expanding to care for patients in new ways, 365 days a year, including follow-up emergency medicine visits and same-day access across specialties. Read more.
Columbia Selected as a Maternal Health Research Center of Excellence
An NIH-funded initiative will support research to reduce pregnancy-related complications and deaths with a focus on addressing disparities in outcomes. Read more.
Study Adds to Evidence That Parkinson's Starts in the Gut
New findings by Columbia researchers David Sulzer, PhD, and Dritan Agalliu, PhD, and two of their graduate students show that what triggers initial gastrointestinal changes in Parkinson's could be a misdirected immune attack. Read more.
EVENTS
ColumbiaDoctors Outreach With Dentistry and Children's Health
Aug. 29, 8 a.m. to 4 p.m., Haven Plaza, Haven Avenue between Fort Washington Avenue and 169 Street
Learn more.
Request for Applications: TL1 Postdoctoral Fellow Program
Aug. 31, online
Learn more.
Request for Applications: Reach for the First R01 Workshop
Sept. 1, online
Learn more.
ColumbiaDoctors Outreach With Nurse Practitioner Group
Sept. 5, 8 a.m. to 4 p.m., Haven Plaza, Haven Avenue between Fort Washington Avenue and 169 Street
Learn more.
Rally for Medical Research
Sept. 14, Washington, DC
Learn more.
"Below the Belt: The Last Health Taboo" Film Screening & Panel
Sept. 14, 5:30 p.m., Black Building, 650 W. 168 St., Alumni Auditorium and Schaefer Awards Gallery
Register here.
Bioethics in Film: From Screen to Seminar - "The Silent Child"
Sept. 19, 12 p.m., online
Register here.
GRANTS
MAILMAN SCHOOL OF PUBLIC HEALTH
Linda Valeri, PhD, Biostatistics: $2,733,129 over five years from the National Institute on Aging for "Bayesian Statistical Learning for Robust and Generalizable Causal Inferences in Alzheimer Disease and Related Disorders Research."
SCHOOL OF NURSING
Natalie Benda, PhD: $732,428 over five years from the National Institute on Minority Health and Health Disparities for "Maternal Outcome Monitoring and Support (MOMS) - A mHealth symptom self-monitoring and decision support system to reduce racial and ethnic disparities in postpartum outcomes."
VAGELOS COLLEGE OF PHYSICIANS AND SURGEONS
Hashim Al-Hashimi, PhD, Biochemistry & Molecular Biophysics: $1,058,234 over five years for a subaward from the National Institute of Allergy and Infectious Diseases for "The Center for HIV RNA Studies (CRNA)."
Anca Askanase, MD, Medicine: $364,780 over two years for a subaward from the National Institute of Allergy and Infectious Diseases for "Molecular Regulation of B cells and T cells in Human SLE // Protocol ALE-10."
Uttiya Basu, PhD, Microbiology & Immunology: $2,948,145 over five years from the National Institute of Allergy and Infectious Diseases for "Long noncoding RNA expressing genomic elements that control antibody diversification and chromosomal integrity in B cells."
Rosemary Cater, PhD, Physiology & Cellular Biophysics: $322,846 over one year from the National Heart, Lung, and Blood Institute for "Molecular mechanisms underlying heme transport at the blood-brain barrier and its role in angiogenesis."
Rene Hen, PhD, Psychiatry: $571,825 over one year from AbbVie for "Non-Clinical Laboratory Services Agreement, AbbVie, Inc."
Konstantin Petrukhin, PhD, Ophthalmology: $500,000 over two years from the Edward N. and Della L. Thome Memorial Foundation for "Pharmacological activation of lysosome-associated BK channels as a therapy for dry AMD."
HONORS
SCHOOL OF NURSING
Mary O'Neil Mundinger, DrPH, has been recognized as a Living Legend by the American Academy of Nursing.
VAGELOS COLLEGE OF PHYSICIANS AND SURGEONS
Anette Wu, MD, PhD, Pathology & Cell Biology, was invited to speak at a session by the Education Outreach Section from the United Nations Department of Global Communications and the German Center for Research and Innovation.
Marjorie Xie, PhD, Center for Theoretical Neuroscience, has been named a fellow in the inaugural Artificial Intelligence and Society Fellowship program at the New York Academy of Sciences.
SOCIAL MEDIA SNAPSHOT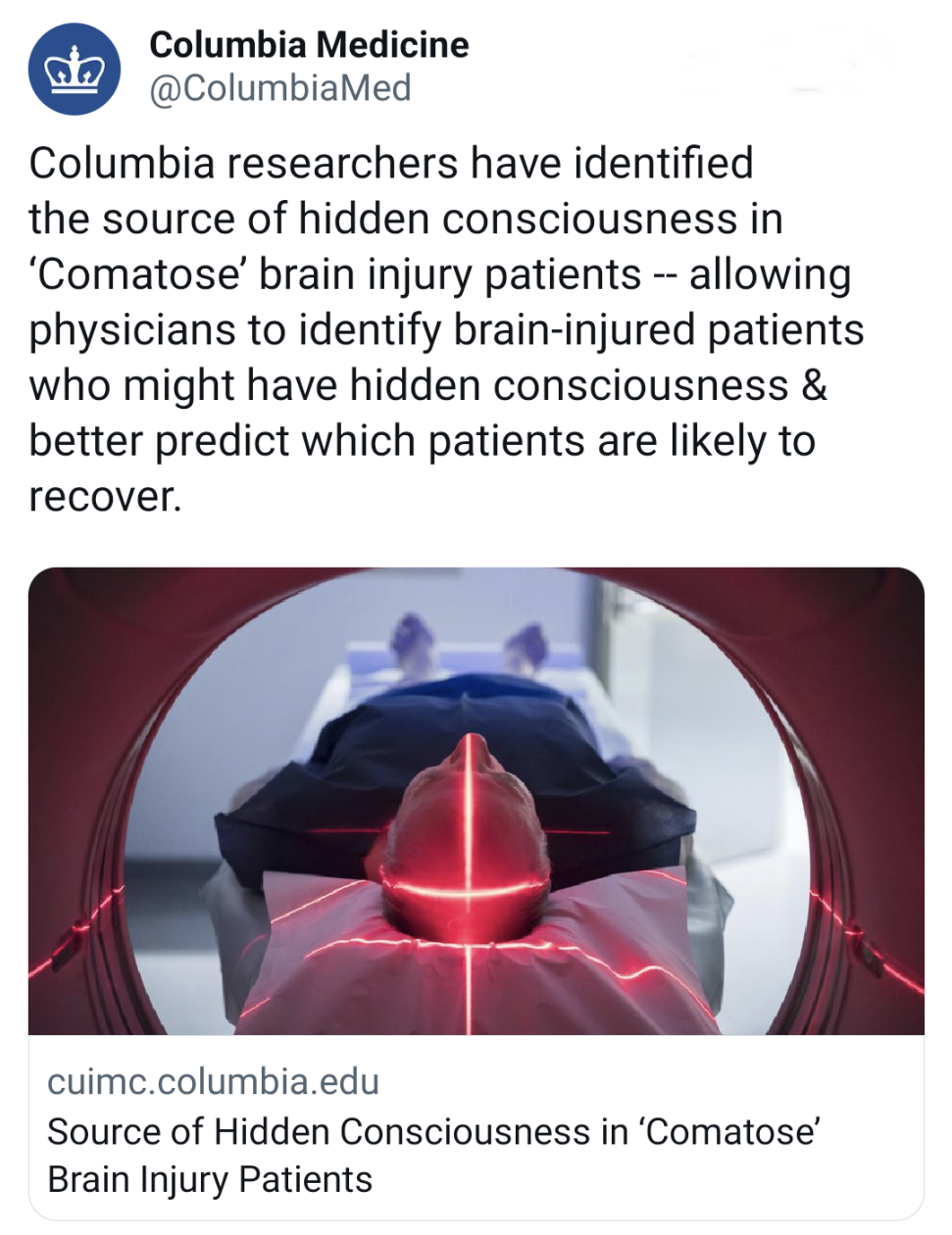 IN THE NEWS HIGHLIGHTS
The New York Times
We Know Where New Weight Loss Drugs Came From, but Not Why They Work
Aug 17, 2023 - "The era of 'just go out and diet and exercise' is now gone,'" said Dr. Rudolph Leibel, a professor of diabetes research at Columbia University Irving Medical Center. "Now clinicians have tools to address obesity."
Gothamist
Excess Deaths from Recent Hurricanes Hit 3 NY Counties Harder than Most in U.S.
Aug 16, 2023 - "In some ways Sandy is an outlier because the Northeast is one of the more affluent places in the United States, but the death count was rather large," said Robbie Parks, the study's lead author and an environmental health science professor at Columbia's Mailman School of Public Health.
"The big connection is stress," said Marianthi-Anna Kioumourtzoglou, an assistant professor of environmental health sciences at Columbia and the senior author of the study. "If you lose property or if you've evacuated, your stress levels are through the roof, and stress is a big predictor of all of these outcomes."
CNN Online
Health of Latino Children Worse in States with Anti-Immigrant Attitudes and Policies, New Study Says
Aug 15, 2023 - Latino children who live in states with harsher laws that apply to immigrants and systemic prejudice against them are more likely to experience mental health or chronic physical health conditions, according to a new study.
Edith Bracho-Sanchez, the author of this article, is an assistant professor of pediatrics at the Vagelos College of Physicians and Surgeons.