CUIMC Teams Go All Out to Design Epic Practice Readiness Centers
Epic Practice Readiness Centers are proving to be much more than bulletin boards, as teams throughout Columbia University Irving Medical Center (CUIMC) explore their creative sides and generate enthusiasm to attract team members to their department's Epic information centers.
The Department of Orthopedic Surgery recently challenged its teams to see who could design the most creative Readiness Center. Readiness agents asked Epic Project leaders to vote on their favorites.
Here's a look at the top three: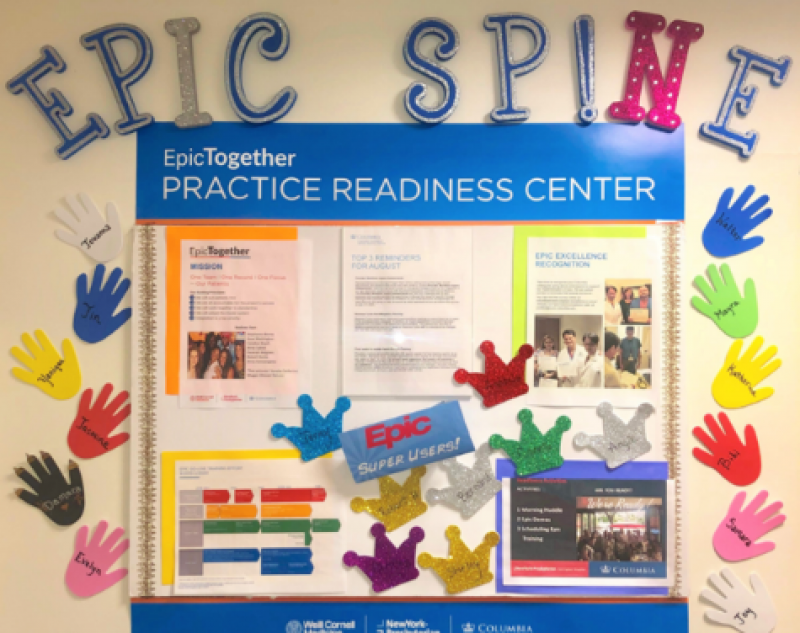 "A successful transition to Epic requires that each and every one of us stays informed of the changes coming our way," said William Levine, MD, chair of the Department of Orthopedic Surgery. "The Readiness Agents found a terrific and engaging way of challenging the various teams to showcase the information so no one can walk by without stopping and learning something new."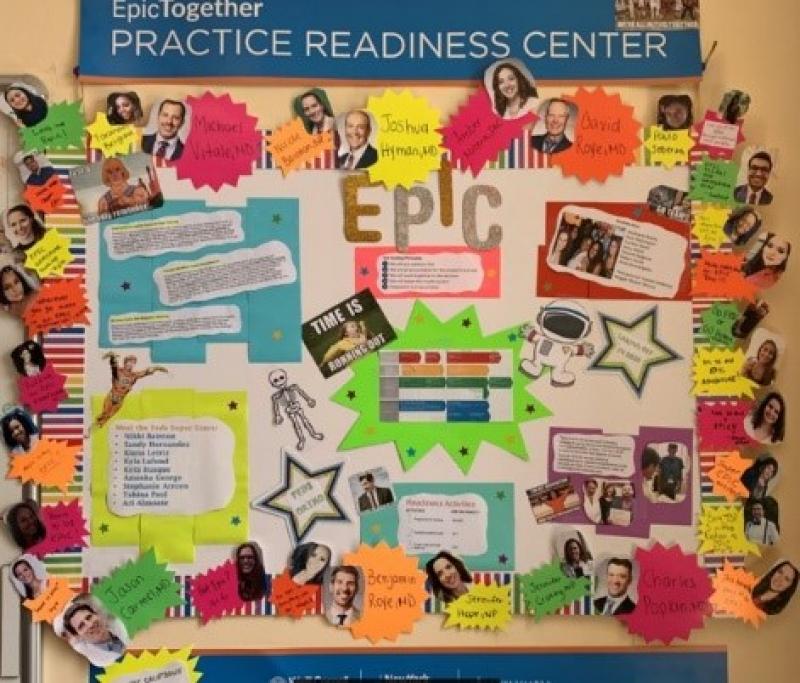 "With so many terrific examples, it was really hard to choose," said Roe Long, Columbia Epic Project co-lead and chief operating officer of ColumbiaDoctors. "The Epic Practice Readiness Centers were introduced as a way of getting front-line staff important information, but teams have really gone above and beyond and have turned them into fun and engaging gathering points. It's great to see how they have turned out!"
Many other departments have added creative and personal touches to make the Readiness Centers eye-catching and fun. Special thanks to the Readiness Agents who are updating the centers with new information each month. 
Topics