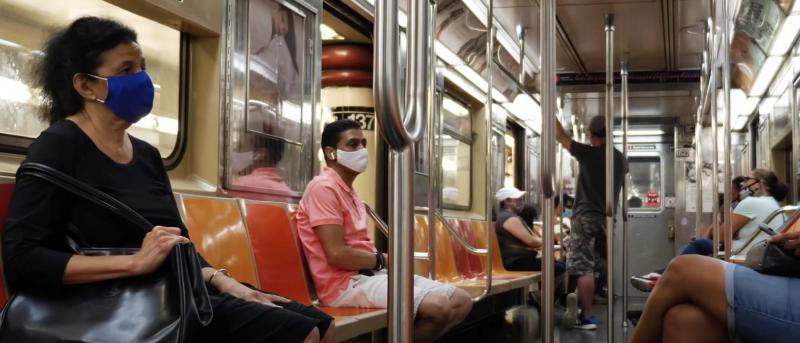 CUIMC Infectious Disease Expert Weighs in on Commuting, COVID-19
Across New York City, workers are gearing up for their return to the office. Many companies are committed to increasing safety measures in the workplace, but amid a mass influx of workers to public transit and a national surge of the COVID-19 delta variant, commuting has become a concern for some. Just how worried should you be the next time you set out for your morning commute?
We spoke with Wafaa El-Sadr, MD, MPH, MPA, University Professor of Epidemiology and Medicine, founder and director of ICAP at the Mailman School of Public Health, and director of Columbia World Projects, all at Columbia University. In helping lead Columbia's COVID-19 response, the infectious disease expert never stopped coming to her office, sometimes using the subway. El-Sadr shared her insight and tips for commuting safely amid COVID-19 and the delta variant.
---
Some people are understandably anxious about resuming their commutes, especially in a city like New York where we tend to be exposed to many people and often in close quarters. But when it comes to COVID-19, how worried should we really be about commuting?
It's important to keep anchoring our discussion as much as possible in data, and in a lot of ways, the data that examined the risk of commuting are quite reassuring.
There have been several studies that have asked specifically about the risk of getting the SARS-CoV-2 virus from public transportation. These studies show that this is not where transmission is happening. When the data have been looked at carefully, we don't have the evidence that there is an increased risk associated with public transportation.
Where we do see risk of COVID-19 transmission are exactly the situations that people often don't think of as risky. Those are in social settings, in situations where people get together with others that they trust, and they let their guard down. They don't wear a mask or they're indoors. They feel comfortable and confident among family and friends. That's where we know transmission is happening.
In addition, the same studies that did not show risk from public transportation consistently show increased risk in specific public settings: indoor restaurants, bars, gyms, and religious gatherings, and so on, particularly indoors.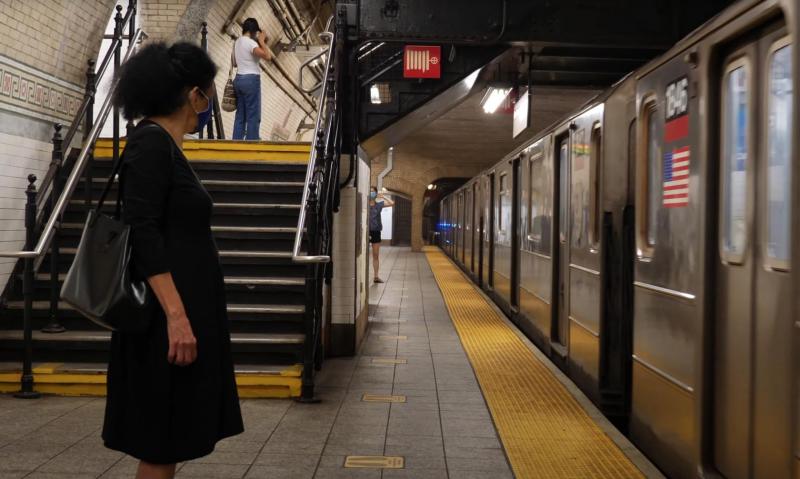 ---
Are you commuting by bus or train right now? What measures do you take to keep yourself and others safe? 
I do ride the subway and I have been throughout the pandemic. When I talk to people who take public transportation, I assure them about the data I just shared with you.
When it comes to safety measures, what's important is to use common sense. If it's very crowded, you may choose another train car or wait for the next train. You can move away from somebody who is coughing or not wearing a mask. It's a good idea to double mask if subway cars or buses are crowded, when needed. The same applies to elevators in the stations. Wear a surgical mask and a double-layered cloth mask over it, or tie the corners of a surgical mask for better fit. If it's not a crowded car, or there aren't many people in a subway station, I do wear only one mask, as usual. It just really depends on the level of the perceived risk.
When it comes to KN95 and N95 masks, I think people should keep in mind that the N95 should be worn only in specific clinical settings. They are fine options if availability is not a problem, but the data on double masking are quite reassuring, and that may be more comfortable to wear than the KN95 or N95.
---
This time last year, you participated in a video about commuting safely. You recommended face masks, physical distancing, and hand hygiene as paramount safety measures for commuting during the pandemic. Has anything changed in light of the delta variant? Do you have any updates to your recommendations?
Those recommendations apply, but with different emphases. We know that the delta variant is much more transmissible, but we also know how to prevent its transmission. What's changed is that we have now at our fingertips a very remarkable tool: vaccines.
The vaccines are game changers. The availability of these very highly effective vaccines has completely changed the calculus of risk. Their availability doesn't mean we should let our guard down; we still, of course, recommend masking in public transport as does the CDC. That is an important safety measure, particularly as more people get comfortable being back in the workplace. I want to also remind all that there have been thousands of our colleagues coming to work at CUIMC from day one throughout the pandemic, many using public transportation. We have no evidence that there has been transmission acquired during such commutes.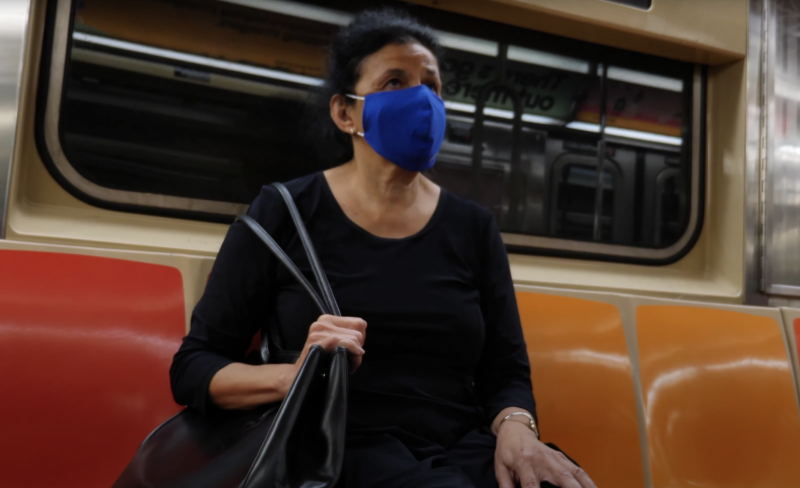 ---
There seems to be less emphasis on surfaces and more on ventilation. Does hand hygiene still apply?
Our early emphasis on cleaning and sanitizing of surfaces and concern about transmission through contact was based largely on theoretical assumptions, not actual data on transmission. Those recommendations were made in an abundance of caution. We know now that this is a respiratory virus, and that transmission through contact is very minimal, if any.
However, as infectious disease researchers, we still say it's a good idea to wash your hands frequently, for prevention of colds as one example. It's good public health practice overall.
---
What about when our commute is over and we've arrived at the office? What safety measures should we advocate for in the workplace?
We are fortunate at Columbia. I am convinced that our campus is now probably one of the safest public settings in the city, if not the country. At Columbia, a comprehensive package of protective measures has been put in place that should allay anxiety. The foundation of this multilayered protection is our vaccination mandate, with the vast, vast majority of people fully vaccinated. We know more than 97% of our faculty and staff have been compliant with this mandate, which should provide reassurance. This is complemented with an array of other measures, such as weekly testing of the limited number of persons with approved medical or religious exemptions and the weekly testing of a random sample of everyone else accessing the campus. We also have the double protection from indoor masking, which we are requiring at this point in time, combined with facility upgrades, size restrictions around gatherings, and required daily symptom attestation, training, and support for the Columbia Health Compact. As a result, we are confident that the Columbia community has some of the most stringent safety measures in place.
Now think of the things people do every day: We shop at the pharmacy or supermarket, some go to baseball games, music performances, or theaters, even social gatherings like family reunions and weddings. In those settings, we have no idea whether the people around us have been vaccinated, whether they have been tested, and whether they may be symptomatic. Compare those settings with the current situation in our own workplaces at Columbia. Speaking for our campus, we are fortunate to work in a setting that is many, many folds safer than the usual public settings that we experience every day.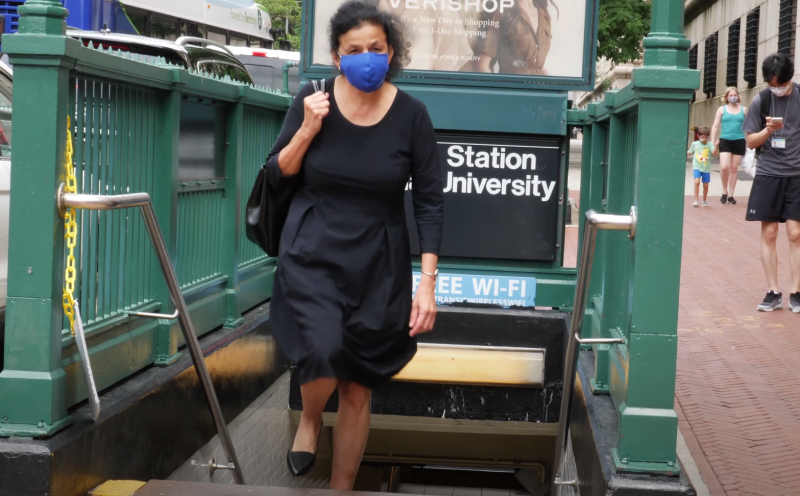 ---
Closing thoughts?
For my colleagues who have not been at work for more than a year and a half now, I hope that the data around commuting will assuage their anxiety. I think they should also be aware, once they arrive, that this is a very different campus from when they left it in March of 2020. There has been a concerted effort that has transformed the campus, and there is now an entire package of protections in place, including all the elements in place that await you.
At the same time, we are dependent on a collective commitment to keeping each other safe, by adhering to all the elements that are included in the Columbia Compact, both on campus and off campus. We must truly be one community, caring about each other as never before.
I hope that all that's been done to ensure the safety of our community will allay anxiety and that people will joyously welcome coming back and being with their colleagues again.