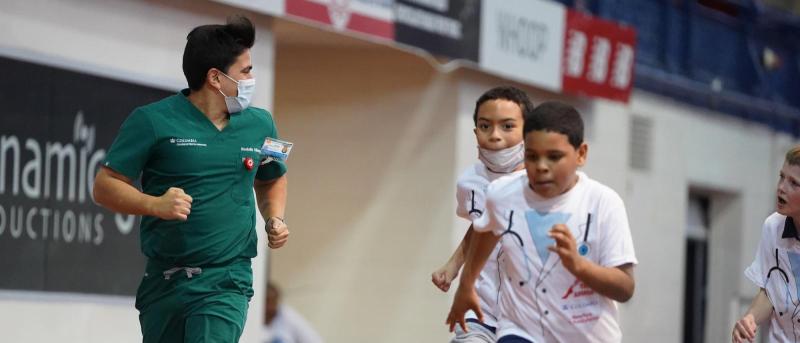 CUIMC Faculty, Staff, Students Volunteer at Armory After-school Program
Doctors, staff, and students from Columbia University Irving Medical Center celebrated White Coat Day at the Washington Heights Armory last Monday with children in the armory's CityTrack and Little Feet after-school programs.
About 30 Columbia physicians, staff, and students led the kids through exercise drills, stretches, and relay races and participated in a few events themselves. The afternoon event involved more than 100 youth in grades 2 through 8.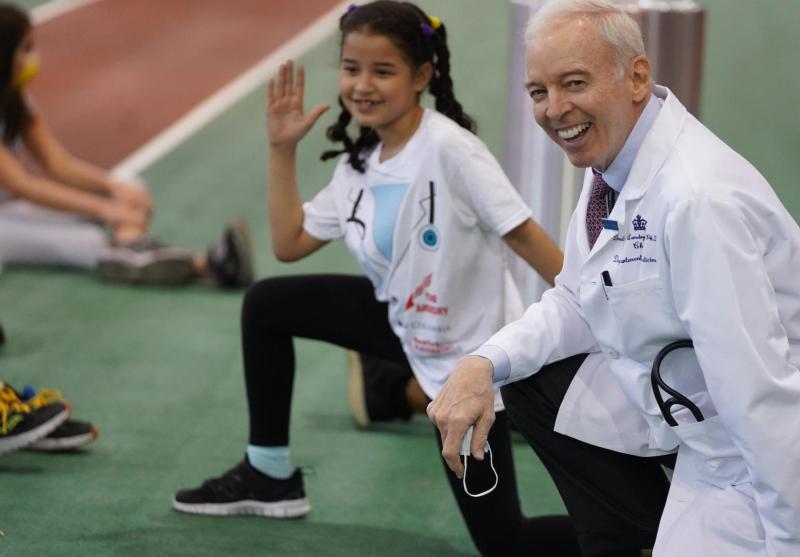 Albert Aquino, director of youth programming at the Armory, says the White Coat Day celebration was an opportunity for young people to say "thank you" to health professionals who keep the community safe and healthy.
"As the father of a 2-year-old, I know how important it is to develop positive associations and relationships between a child and their health provider," Aquino says. "Our event is an intentional effort to connect our young people with the health care leaders of their community."
During the event, the children wore "white coat" t-shirts in honor of the White Coat Ceremony, which welcomes new medical, dental, and nursing students to the health professions during their first days of school.
References
In the top photo, Rodolfo Olivares, a student in the College of Dental Medicine, checks on his race competition. Photo: The Armory Foundation.
Read more at The Armory Foundation website.