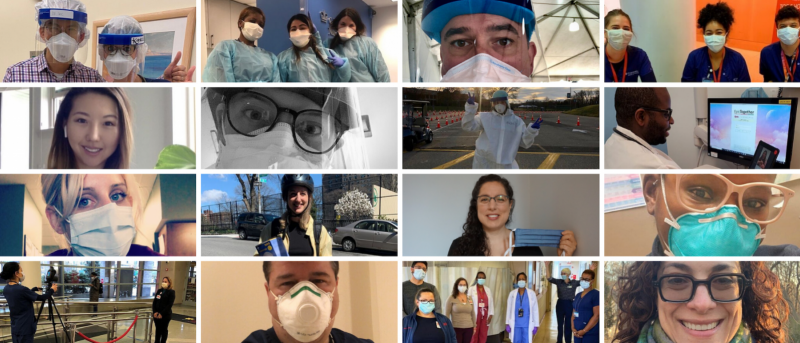 CUIMC Celebrates National Nurses Week
This year's celebration of National Nurses Week has taken on special significance in the midst of the COVID-19 pandemic.
Faculty and students from Columbia University School of Nursing have been on the front lines, rising to their responsibilities in heroic ways.
"There has never been a more significant time to be a nurse, and I've never been more proud to be your dean," says Lorraine Frazier, PhD, RN, dean of the Columbia University School of Nursing, in a video address to faculty, students and staff.
Columbia nurses have been sharing their own reflections about the profession in "Many Faces of Bravery" on the School of Nursing website and social media.
"I chose this profession for a reason," says Kellie Bryant, DNP, executive director of the simulation center and assistant professor at the School of Nursing. "I chose it because I want to help and make an impact on people's lives." 
Nursing student Alicia Genna's first job in a hospital was in a COVID-19 unit at the peak of the pandemic. "Even though we're all running around with an impossible amount of work to do," she says, "I always take a second and hold a patient's hand, or smile, and tell them, 'I'm here for you.'"
Everyone at CUIMC shares our deepest gratitude for our Nursing colleagues.