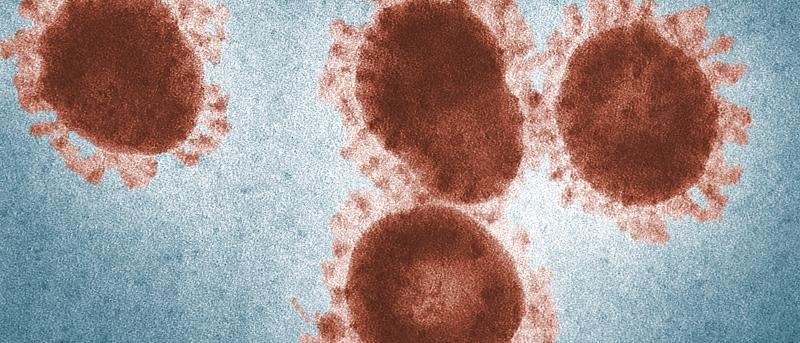 Coronavirus Q&A — CUIMC Experts Explain What You Should Know
As public health authorities in China institute travel restrictions to prevent further spread of a new coronavirus, there are still critical unknowns about the virus.
We talked with CUIMC experts about the latest developments with the virus and what New Yorkers need to know.
*article updated on Feb. 7*
 
Should New Yorkers avoid crowds?
"We don't recommend that we restrict any congregating activities," said Melanie Bernitz, MD, associate vice president and medical director of Columbia Health, during a Feb. 5 forum with other experts at Columbia [watch the full event above]. 
"But as always practice social distancing: Don't share drinks, don't share utensils. Protect yourselves as you do all year-round and especially during cold and flu season. And please wash your hands."
What are the biggest, critical unknowns about the virus?
"How well it is transmitted among humans and in what settings. The coronavirus that caused the 2002-2003 outbreak of SARS was largely spread in health care settings, but the new coronavirus appears to be spreading mainly in communities," says virologist Vincent Racaniello, PhD, the Higgins Professor of Microbiology & Immunology at Columbia University Vagelos College of Physicians and Surgeons and host of the podcast, This Week in Virology.
"If that pattern continues, it will be troublesome because community spread is harder to stop than hospital spread. The patterns of infection need to be carefully studied to get this information.
"It's possible that the virus will become entrenched in the human population for many years and there will be regular outbreaks. To some degree, we see that with another coronavirus (MERS) in the Middle East. MERS outbreaks continue because there are continuous spillovers from camels (the virus's reservoir) into humans, and people who are asymptomatic can spread the infection. "
What needs to be done to halt the spread of the virus? 
"SARS was stopped using infection control measures: proper isolation of patients in hospitals, thermal scans at airports, and extensive public health information campaigns to discourage travel," Racaniello says. "Those measures worked because the infections were largely in hospitals, and the virus was not very transmissible among humans.
"We do not have a SARS vaccine because that epidemic stopped and the virus no longer circulates in people. Vaccines against the new coronavirus are already being developed, but whether they will be licensed—a process that will take several years—depends on whether the outbreak continues.
"In the shorter term, it is possible to test whether some existing licensed antiviral drugs are effective against the new coronavirus. If they are, they could be used to treat infected patients, especially older ones in whom the disease is more severe."
What do you take away from the recent jump in reported cases?
"The cases have jumped in China but not overseas," Racaniello says. "I think the big jump in cases is likely because the original extent of the outbreak was under-estimated."
For someone living in a country with only a few reported cases, when should I worry?
"I think what's important for people in this country to know is that this outbreak is so far contained to China. Of course, there have been cases in other countries, the United States included," says Edith Bracho-Sanchez, MD, assistant professor of pediatrics, in an interview with PBS Newshour.
"And there are—and I always like to put this in perspective—viruses in this country right now, such as the flu, that pose a much, much bigger threat."
Is there anything to do to prevent infection?
"Basic hygiene is the best bet to minimize the risk of infection. Wash your hands often with soap and warm water for 20 seconds; cover your mouth and nose when you cough or sneeze (in a tissue or sleeve, not your hands); and disinfect the objects and surfaces you touch. Masks should be worn by infectious patients who are not in isolation," says Ian Lipkin, MD, director of the Center for Infection and Immunity at the Mailman School of Public Health, in an interview with Columbia News.
"The Centers for Disease Control and Prevention advises clinicians to wear specialized masks or respirators certified by the National Institute for Occupational Safety and Health in health care settings."
What are the symptoms of the new virus?
"The symptoms resemble other respiratory viruses. The virus—2019-nCoV—belongs to the coronavirus family. These viruses can sometimes cause mild illnesses, like a cold, but can also cause more serious illnesses, like pneumonia," says infection control expert Yoko Furuya, MD, associate professor of medicine at Columbia University Vagelos College of Physicians and Surgeons.
"It's still unclear exactly how serious the illness caused by 2019-nCoV is overall. A number of deaths have been reported in China, but other patients have had milder illness and been discharged. 
"Since this virus is very new, limited information is available about how it affects the body. What we know about other coronaviruses is that they enter the respiratory tract and cause infection and inflammation of the airways, leading to fever, cough, and shortness of breath.
"We also have limited information about who is most at risk. What we know about many other viruses is that they can sometimes cause more severe illness in infants, very old people, and those with weakened immune systems. A number of deaths have been reported among those infected in China, but those have occurred mainly in older individuals with other serious health conditions."
[Note: As of Jan 29, 132 deaths and 6,078 confirmed cases have been reported in China, and 68 cases have been recorded outside of China.]
What should you do if you think you're infected?
"The CDC recommends that you seek medical care immediately if you have traveled to China in the last two weeks and have a fever, cough, or difficulty breathing," Furuya says.
"If you think you could be infected with 2019-nCoV, it's important that before going to a doctor's office or emergency room you call ahead and tell them about your symptoms and recent travel history."
How can we prevent future outbreaks? 
"An estimated 70% of infections, including HIV/AIDS, Ebola, SARS, MERS, influenza, monkey pox, and Lyme disease, originate in wildlife," says Lipkin in an interview with Columbia News.
"Live animal markets, where different species are often packed closely together, provide a relatively easy route for viruses to jump species and into humans. Such markets were implicated in the emergence of H5N1 influenza (avian influenza) in 1999 and SARS in 2002. The time has come for an international prohibition of the sale of wildlife at live animal markets."
Topics
Media Contact
For the Media
Please contact cumcnews@columbia.edu to arrange an interview with our experts:
Dr. Edith Bracho-Sanchez, global health expert, assistant professor of pediatrics 
Dr. Ian Lipkin, "virus hunter," professor of epidemiology
Dr. Vincent Racaniello, virologist, professor of microbiology & immunology