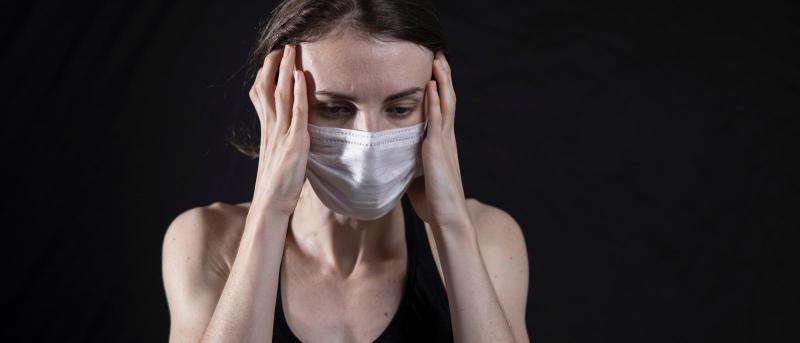 Community Health Worker Town Hall Addresses Post-COVID Syndrome
A May 6 virtual town hall hosted by CUIMC and NewYork-Presbyterian brought together community health workers and local leaders for another discussion regarding COVID-19, this time focused on post-COVID syndrome or "long COVID."
The event included presentations and a panel discussion featuring Magdalena Sobieszczyk, MD, associate professor of medicine at VP&S and chief of infectious diseases at NewYork-Presbyterian/Columbia University Irving Medical Center; Delivette Castor, PhD, assistant professor of medical sciences (in medicine); and Lawrence Purpura, MD, MPHTM, MS, postdoctoral clinical fellow in the Department of Medicine and assistant attending physician at NewYork-Presbyterian/Columbia. Community health workers Marielena Chacon-Travis, Calvin Martin, Mary Redd, and Lina Sinisterra moderated the event.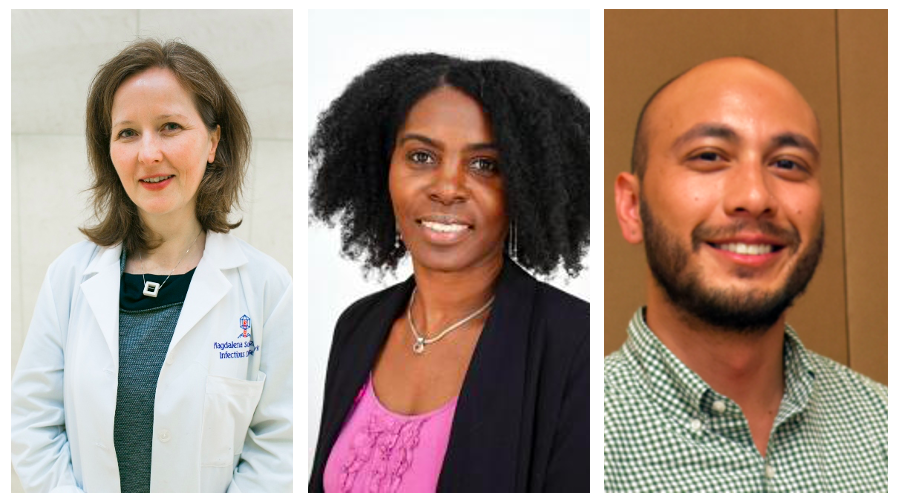 Glenys Aponte, a community health worker from NewYork-Presbyterian and a post-COVID syndrome patient, shared her experience as a long hauler. Aponte works for the Center for Community Health Navigation of NYP and is based in Community League of the Heights. She was initially diagnosed in January of this year, but her symptoms persisted for months.
"March passed and I was the same sick person," she said. "I could not shower without help. I couldn't walk from the bed to the bathroom. I could not hold a glass of water. I needed help with every little thing we normally do without paying attention. Even talking was a major task for me."
Though her condition has since improved, Aponte shared that she is still not fully recovered. The disease continues to impact her physically, emotionally, and financially.
"The hardest part by far is that people around you don't believe you are sick, due to a lack of information about this [condition]," Aponte said. "The first time I heard the expressions 'long haulers' and 'post-COVID syndrome' was when I got sick myself."
Aponte's story and the ensuing discussion highlighted emerging knowledge surrounding post-COVID syndrome and "long haulers," now loosely defined as those patients whose symptoms last longer than 12 weeks.
Physical symptoms can include heart issues like palpitations, fast heart rate, and chest pain, in addition to respiratory problems including lung damage and persistent coughing or shortness of breath. Neurological problems are also a concern, with patients reporting "brain fog," fatigue, anxiety, depression, sense of isolation, and stigma surrounding the condition.
According to the panelists, anywhere between 30–40% of COVID survivors can have persistent symptoms that last six or even twelve months after initial infection. Citing unpublished research, the panelists also noted that of 1,190 patients hospitalized with COVID-19 at NewYork-Presbyterian/Columbia during the surge of March and April 2020, six months later 26% have cardiac and pulmonary symptoms, 24% have neuropsychiatric symptoms, and 21% have gastrointestinal symptoms. Patients with more severe COVID-19 at the time of hospitalization were more likely to have reduced mobility, reduced independence, and need for dialysis.
A number of ongoing and upcoming studies at NewYork-Presbyterian and CUIMC aim to better understand post-COVID syndrome.
References
The town hall was the third event in a series organized by community health workers for community health workers in collaboration with CUIMC and NewYork-Presbyterian. The Community Health Workers Town Hall Series aims to dispel misinformation about vaccines and build trust between the medical center and its surrounding communities. The town halls bring together leaders of community and faith-based organizations as well as community board members.
Rafael Lantigua, MD, professor of medicine and associate dean for community service at the Vagelos College of Physicians (VP&S) and medical director of the Associates in Internal Medicine practice at NewYork-Presbyterian/Columbia, and Olajide Williams, MD, professor of neurology, special advisor to the dean of health sciences and medicine on community affairs at VP&S, and chief of staff of the Department of Neurology at NewYork-Presbyterian/Columbia, co-lead the series.
The town halls are the result of recommendations made by the CUIMC Task Force for Addressing Structural Racism. Lantigua co-chaired the task force alongside Williams and Anne Taylor, MD, senior vice president for faculty affairs and career development at CUIMC and vice dean for academic affairs at VP&S.
Each event is made possible through a collaboration with the Columbia Community Wellness Center, the Center for Community Health Navigation at NewYork-Presbyterian, the CUIMC Office of Community Service Programs, and the CUIMC Office of Government and Community Affairs.