Commencement 2020: CUIMC Student Stories
This year's commencement was different but no less significant for members of the Class of 2020 graduating from schools at Columbia's medical campus during the COVID-19 pandemic. Ceremonies were virtual for all and medical students graduated early to provide support to health care workers at NewYork-Presbyterian Hospital.
Watch the Columbia University Commencement 2020 ceremony:
Read on to learn more about our medical, public health, nursing, and dental graduates.
Vagelos College of Physicians and Surgeons
Aury García moved from the Dominican Republic to New York City when she was 6 years old and grew up in Washington Heights in the "backyard" of Columbia's medical campus. 
"I'm the first generation in my family to both graduate from college and now become a physician, so having these institutions and having the pipeline programs, they're very important, so that children from underserved backgrounds know that this is attainable for them," García said. 
---
"You'll hear a lot about finding the right fit as a physician while in medical school and it may seem ambiguous at first," said Jonathan Xu. "In my experience, you know it when you see it, you know it when you feel it."
Xu found his fit during major clinical year after observing a urethroplasty. He later completed a four-week urology rotation at Tokyo Women's Medical University in Japan, thanks to a global health elective available to medical students. This summer, he will start a urology residency at Lahey Hospital of Tufts University.
While in medical school, Xu was active in campus life. He served as co-president of his class and founded the P&S Bouldering Club. He tutored and mentored middle school students from Washington Heights and Inwood through the Lang Youth Medical Program. 
---
Randy Casals is one of the 88 early VP&S graduates who have been working at NewYork-Presbyterian Hospital since April 15.
"These months are supposed to be like a release valve on the stress of medical school before the stress of residency starts," Casals said. 
In this challenging time, the opportunity to help is a salve. "I am still learning, and I am feeling involved," he said. 
Read more about how Casals and classmates Maggie Bogardus, Tyler Cooke, Michael Chun, Julie Hwang, and Mary Raddawi are making a difference in their hospital roles. 
Mailman School of Public Health
"If I've learned anything from my time at Columbia and Mailman, it is that first-generation students are resilient, a trait that will help us navigate the future," said Tracy Võ, who graduates from Mailman School of Public Health with a master's in sociomedical sciences.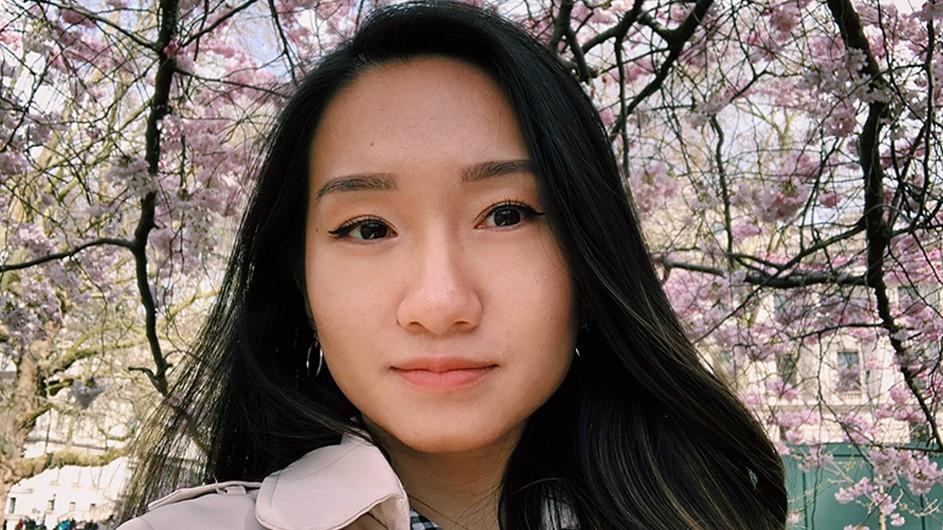 She is the daughter of Vietnamese immigrants and is committed to raising awareness of health issues that disproportionately affect Asian American and Pacific Islander communities.
School of Nursing
Janine Inez previously attended film school and brings a passion for storytelling to health care. She graduates with a master of science in nursing and will continue on at Columbia to complete her doctorate of nursing practice. 
"To access some of those more intimate skills that are required to take care of patients and to connect with patients and to learn their stories, you have to be creative so that they can tell you what they need and you can provide the best care for them," said Inez. 
---
In response to the COVID-19 pandemic, Eytan Israelov, a graduate in the School of Nursing's Masters Direct Entry program, launched a social media campaign to raise funds for providing food to hospital workers across New York City. His Feed the Frontlines campaign has since raised $15,000 and fed more than 1,000 workers at 35 hospitals in each of the five boroughs. The food comes from his family's Middle Eastern restaurant in Queens. 
"As long as COVID is here, I'll keep it going," he said. "Those in the trenches are our heroes, and I want them to know they have our support." 
Meet more Class of 2020 graduates of the School of Nursing. 
College of Dental Medicine
"We really learn a lot about cultural competency and about the different social and environmental factors that play into oral health care and especially in terms of systemic disease," said Ngobitak "Gobi" Ndiwane, reflecting on her experiences in the College of Dental Medicine (CDM). "I'll be able to carry that knowledge into residency and enter practice having seen some of the most complex cases."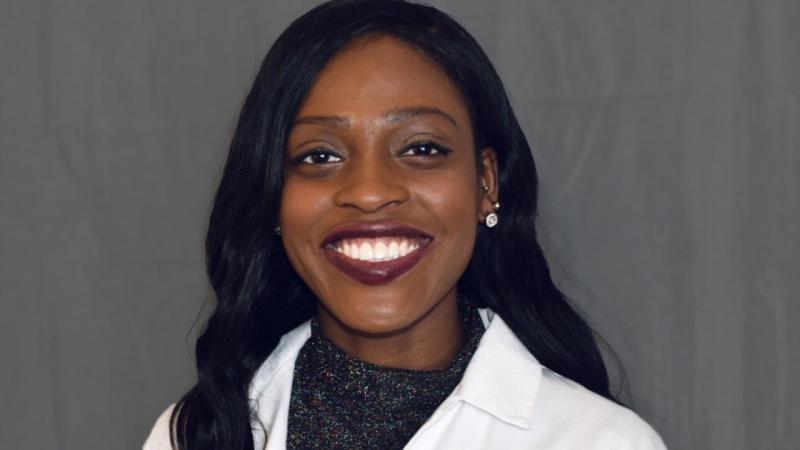 Ndiwane graduates from the DDS/MA dual-degree program at CDM and Teachers College and starts a general practice residency in June at Harlem Hospital. 
---
Jin Chang started his Columbia journey after serving in the U.S. Marines. He enrolled in the postbaccalaureate program at Columbia's School of General Studies (GS) and later chose to pursue both a DDS and MBA. 
"I had such a good experience here," he said. "It's the community that Columbia fosters that made my experience so worth it—the caliber of the students at the dental school and GS, and everybody I've met."