Columbia's First Velocity Ride Raises $1.4 Million for Cancer Research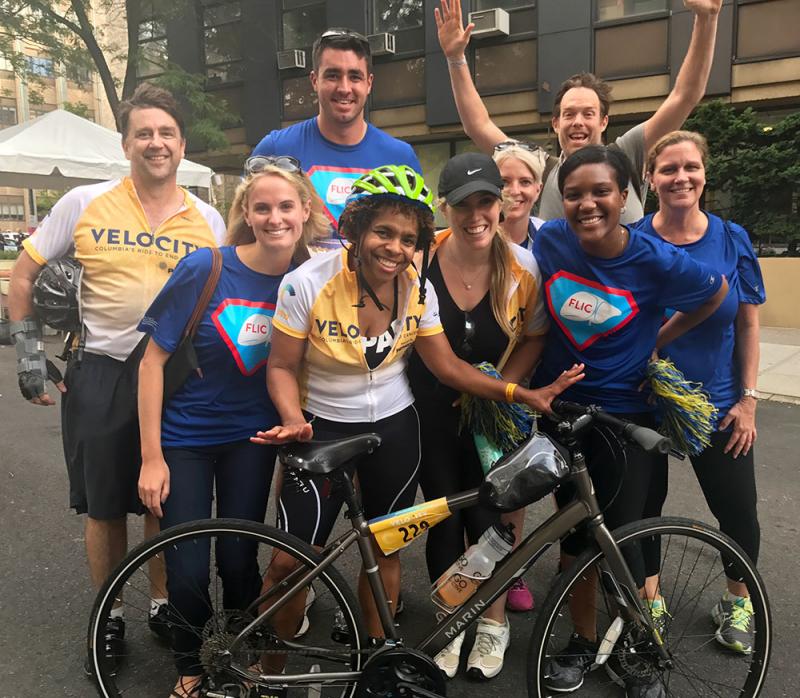 On Oct. 7, 467 riders geared up their bikes, dressed in spandex, and joined forces for the inaugural outdoor cycling event, Velocity, Columbia's Ride to End Cancer. The event raised  $1.4 million through the efforts of riders, corporate sponsors, volunteers, and friends of the university. The funds will support cancer research at Columbia's Herbert Irving Comprehensive Cancer Center (HICCC.)
The ride began in Pomona, N.Y., and continued south along the scenic Hudson Valley. Participants rode a range of routes that covered distances of 10, 25, 45, or 62.5 miles (100 kilometers). At each start area, a welcome ceremony led by a Columbia colleague and a cancer survivor rallied riders.
"I trained to be a physician to cure cancer, but what I'm really passionate about is curing patients and their families," said Gary Schwartz, MD, professor of medicine, chief of the division of hematology-oncology, and deputy director of the HICCC, at the ceremony held at the 62.5-mile start of Velocity. "And we're giving our people the flexibility to match their passion, creativity, and artistry to make great discoveries and follow their dreams. I know that my dream is to cure cancer and I need a team with imagination to do it. We're leading in precision medicine—sequencing DNA and finding drugs that will slow or stop specific cancers, and immunotherapy—using the body's own T cells to fight cancer cells."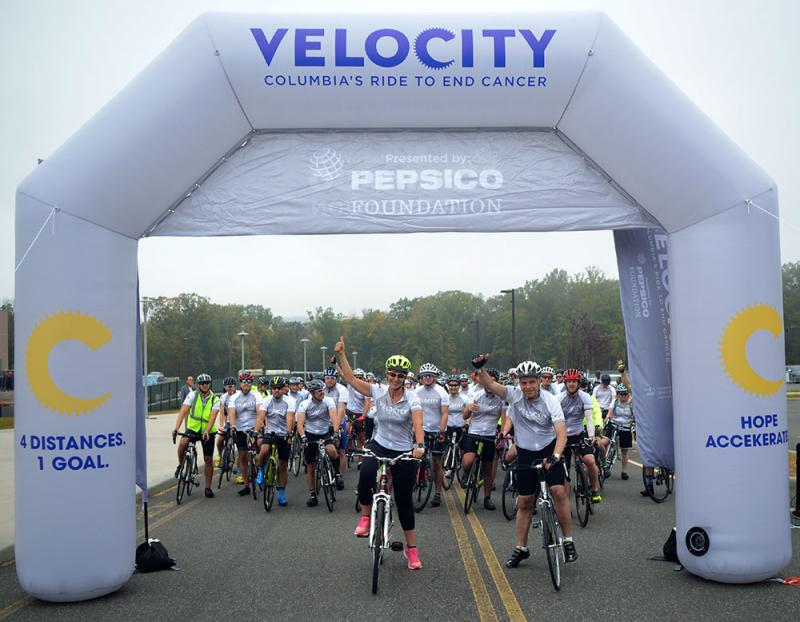 Whatever the starting point, all cyclists crossed the George Washington Bridge together to reach the finish line at Columbia University Irving Medical Center's campus for a post-ride celebration . The festivities included a concert by the Spin Doctors. The PepsiCo Foundation was Velocity's presenting partner.
Fundraising webpages for Velocity participants will be open until Dec. 31. Velocity is one of several seminal events planned this year to celebrate the 250th anniversary of the Columbia University College of Physicians and Surgeons. For more information about the anniversary, visit 250.ps.columbia.edu.