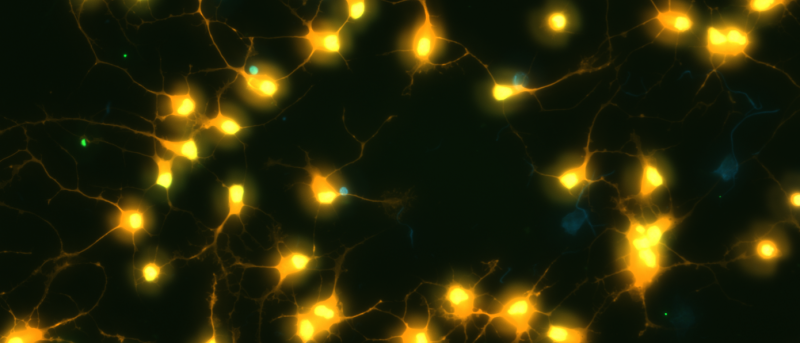 Columbia Stem Cell Initiative Opens New Headquarters
Scientists in the expanding Columbia Stem Cell Initiative (CSCI) moved this spring into new and enhanced headquarters facilities. CSCI provides support and expertise to more than 50 laboratories across the university that are engaged in stem cell research.
CSCI was created in 2008 in the Department of Rehabilitation & Regenerative Medicine and became a stand-alone institute in 2017. CSCI's goal is to promote the use of stem cells to model human diseases, develop new diagnostics and therapies, and create new cells and tissues to replace damaged, aged, or diseased body parts.
"Stem cells are everywhere and they are certainly at the heart of modern medicine," said CSCI's director Emmanuelle Passegué, PhD, at the facility's opening ceremony this month. 
"Incredible progress has already been made. We can take bone marrow stem cells and treat many hematological and other disorders with transplantation. We can harness the regenerative potential of skin's stem cells to replace the entire skin of children suffering from a genetic skin disorder, allowing them to live. We can also use the power of embryonic stem cells  to regrow the retina and restore some level of vision in blind patients."
"All of these achievements have grown from excellent and rigorous scientific research like we are doing here at Columbia," Passegué added. "But there are still many things to be done, and we need more basic, translational, and clinical research to develop more of these therapies of tomorrow."
The new facilities at Columbia University Irving Medical Center house CSCI's core facilities, which create patient-specific stem cells for researchers, edit the cells' DNA with CRISPR gene-editing technology, and use flow cytometry machines to separate stem cells for identification and further experimentation.  
Three principal investigators and two core facility directors—with space for four new recruits—are also housed in the new facilities. 
References
Emmanuelle Passegué is also the Alumni Professor of Genetics & Development (in Rehabilitation & Regenerative Medicine).