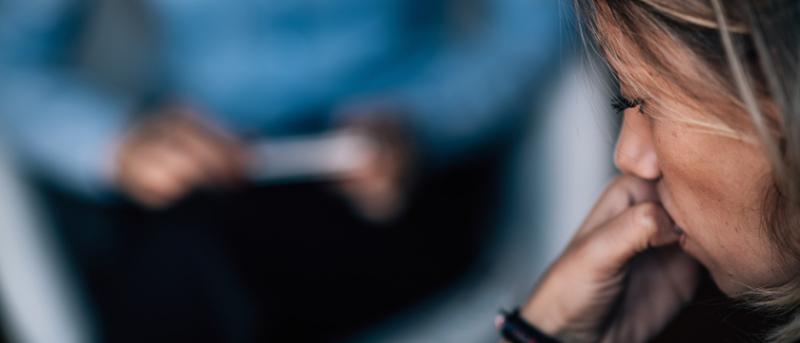 Columbia Primary Care Removes Barriers to Improve Mental Health
About a quarter of U.S. adults have mental health issues, such as depression or anxiety, over a year's time. Yet few of those people will receive treatment, in part because American medicine makes it harder to find a mental health professional than to sit down with a primary care physician.
A new program at ColumbiaDoctors is challenging this norm. It is uniting health care for both mind and body by breaking down barriers to collaborative care.
The program, which launched in November, embeds behavioral health specialists alongside primary care providers at all ColumbiaDoctors Primary Care locations to care for patients' new or previously diagnosed depression.
In addition, primary providers regularly screen their Columbia Primary Care patients for signs of depression and, when needed, consult with psychiatrists and psychologists on treatment plans.
David Buchholz, MD, senior founding medical director of Columbia Primary Care, brought the embedded behavioral health program from Washington state, where he saw firsthand how the approach improves patient health outcomes.
"Behavioral health is just part of primary care," Buchholz says. "It shouldn't be separated from our primary care."
And he sees particular benefits for the New York metropolitan area, by simplifying diagnosis and treatment.
"There's a shortage of mental health workers—therapists, psychologists, and psychiatrists," Buchholz says. "In New York, people can't get access to mental health care because they don't have the right insurance coverage or because there's not a provider in their neighborhood. Unless you are willing to pay cash or have one or two unique insurances, you probably can't get in-person care."
The embedded behavioral health initiative overcomes those hurdles by placing licensed therapists within Columbia Primary Care practices. These clinical professionals have specialized training and experience with meeting mental health needs.
When a physician diagnoses a case of depression, the patient can immediately talk to a therapist after "a warm handoff" from the doctor, Buchholz says, rather than be referred to an outside professional for later follow-up.
"There are no barriers. We make sure that our therapists are all on the same insurance plans as our primary care providers," he adds. "And follow-up therapy sessions can be done either in person or through telemedicine, wherever the patient chooses."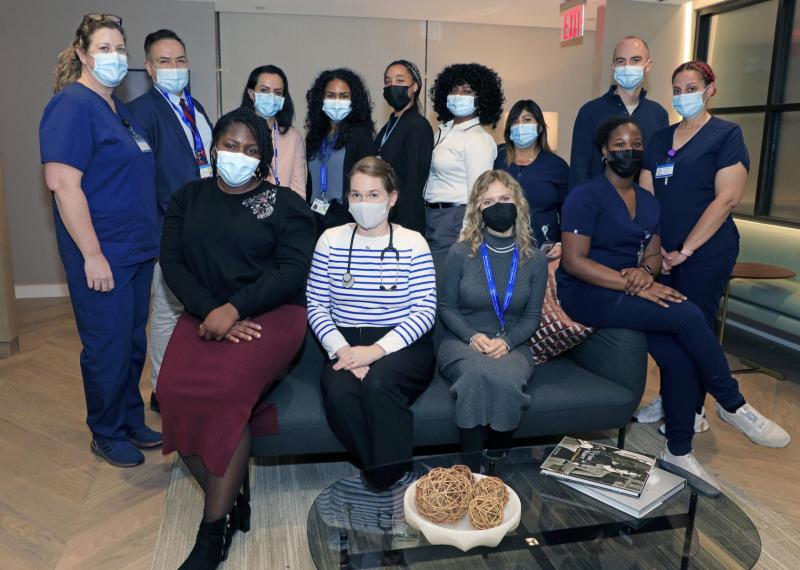 Having on-site mental health providers, Buchholz says, means far less potential for a suffering patient to fall through the cracks in getting needed care.
The embedded behavioral health program picked up momentum this year, in part, through the normalizing of telehealth as a way to deliver care during the COVID-19 pandemic, which "allowed for a more rapid implementation and acceptance of the technology," Buchholz says.
To assist patients with more intensive mental health needs, including certain prescriptions, Columbia Primary Care doctors now can consult quickly and seamlessly with Columbia psychiatrists and psychologists. These connections came into place through a partnership with Lourival Baptista-Neto, MD, and psychologist Ian Sadler, PhD, in Columbia's Department of Psychiatry.
Buchholz says he anticipates the embedded program will quickly lead to having all Columbia Primary Care patients screened for depression and better patient health outcomes.
The program for now focuses on depression, but Buchholz plans to expand the program to include other behavioral health needs, such as anxiety, substance use disorders, and attention deficit hyperactivity disorder.
References
More information
Lourival Baptista-Neto, MD, associate professor of psychiatry at Columbia University Vagelos College of Physicians and Surgeons, is is a bilingual and board certified child/adolescent and adult psychiatrist.
Ian Sadler, PhD, assistant professor of medical psychology at Columbia University Vagelos College of Physicians and Surgeons, is a clinical health psychologist at Columbia University Irving Medical Center.