Columbia to Participate in NIH Environment and Child Health Initiative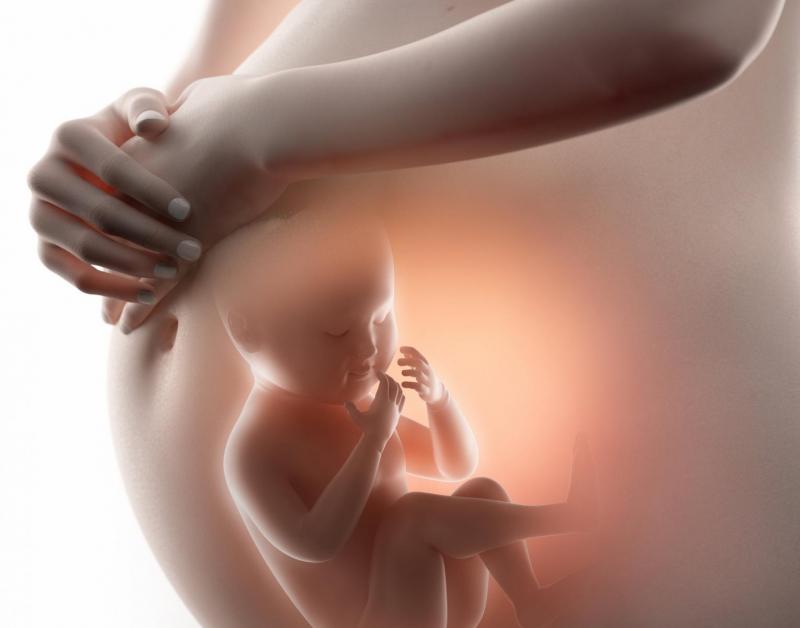 NEW YORK, NY (Sept. 27, 2016)—Researchers from across Columbia University Irving Medical Center (CUIMC) will participate in a seven-year federal initiative to study the effect of a wide range of environmental factors on the health of children and adolescents. The National Institutes of Health (NIH) launched the initiative, known as Environmental Influences on Child Health Outcomes (ECHO), last week with $157 million in grants.
ECHO seeks to enroll more than 50,000 children from existing and new pediatric studies, including children from diverse racial, geographic, and socio-economic backgrounds.
"This consortium will answer critical questions relating to the role of the early life environment on children's health," says Frederica Perera, DrPH, PhD, founding director of the Columbia Center for Children's Environmental Health (CCCEH), which received an ECHO award, along with co-principal investigator Julie Herbstman, PhD, associate professor of environmental health.
One of those questions concerns the effects of air pollutants, particularly polycyclic aromatic hydrocarbons (PAH). CCCEH is now studying 900 children, from predominantly African-American, Latino, and low-income households, to develop a new biomarker for prenatal exposure to PAH. The biomarker will potentially offer a better understanding of the effects of prenatal exposure to PAH on risk for neurodevelopmental problems and obesity and can then be used by other researchers participating in the ECHO consortium.
CCCEH also will participate in an ECHO consortium of 12 asthma cohorts across the United States, comprising up to 7,000 children and young adults. The consortium, whose Columbia component is led by Rachel Miller, MD, director of Columbia's Division of Pediatric Allergy, Immunology and Rheumatology, will take a systems-based approach to identifying associations between early exposure to environmental factors and the development of specific types of asthma or resilience, with the aim of identifying asthma causes.
Additional studies will investigate the effects of prenatal and early childhood exposure to a variety of other chemicals and nonchemical factors on fetal development and childhood health.
"This is a unique opportunity to gain insight into how the fetal in-utero environment can impact later life," says Ronald Wapner, MD, professor of obstetrics & gynecology at Columbia, who is working with researchers at the Medical University of South Carolina.
Several other CUIMC faculty will participate in ECHO studies. Andrea Baccarelli, PhD, MD, is an investigator in one of the CCCEH studies and also will participate in a multisite study of 5,000 children to determine how prenatal and early exposure to chemical and nonchemical causes of oxidative stress affect neurodevelopment. The Icahn School of Medicine is the primary awardee for this grant. William Fifer, PhD, Michael Myers, PhD, Matthew Perzanowski, PhD, and Virginia Rauh, ScD, will collaborate with Sanford Health in Sioux Falls, S.D., to investigate the effects of prenatal exposure to alcohol, tobacco, and other substances on neurobehavioral development and asthma. The study will follow 4,400 children from early pregnancy through infancy.
The NIH has issued the following grants related to these studies: UG3 OD023289-01, UG3 OD023316-01, 1 UG3 OD023337-01 (awarded to Icahn School of Medicine, New York, NY), 1 UG3 OD023279-01 (awarded to Sanford School of Medicine at the University of South Dakota, Sioux Falls, SD), and 1 UG3 OD023282-01 (awarded to the University of Wisconsin, Madison, WI).

Dr. Perera is professor of environmental health sciences at Columbia University's Mailman School of Public Health. Dr. Baccarelli is the Chair and Leon Hess Professor of Environmental Health Sciences at Mailman. Dr. Fifer is professor of medical psychology (in psychiatry and pediatrics) and associate director of the Sackler Institute for Developmental Psychobiology at CUIMC. Dr. Myers is professor of clinical behavioral biology (in psychiatry and pediatrics). Dr. Perzanowski is an associate professor at Mailman. Dr. Rauh is professor and vice chair of the Heilbrunn Department of Population and Family Health. Dr. Miller is a professor of medicine (in pediatrics) and environmental health sciences.

To learn more about the ECHO and other program components, visit http://grants.nih.gov/grants/acknow.htm.
#####
Columbia University Irving Medical Center provides international leadership in basic, preclinical, and clinical research; medical and health sciences education; and patient care. The medical center trains future leaders and includes the dedicated work of many physicians, scientists, public health professionals, dentists, and nurses at the College of Physicians and Surgeons, the Mailman School of Public Health, the College of Dental Medicine, the School of Nursing, the biomedical departments of the Graduate School of Arts and Sciences, and allied research centers and institutions. Columbia University Irving Medical Center is home to the largest medical research enterprise in New York City and State and one of the largest faculty medical practices in the Northeast. For more information, visit cuimc.columbia.edu or columbiadoctors.org.
Columbia University's Mailman School of Public Health
Founded in 1922, Columbia University's Mailman School of Public Health pursues an agenda of research, education, and service to address the critical and complex public health issues affecting New Yorkers, the nation and the world. The Mailman School is the third largest recipient of NIH grants among schools of public health. Its over 450 multi-disciplinary faculty members work in more than 100 countries around the world, addressing such issues as preventing infectious and chronic diseases, environmental health, maternal and child health, health policy, climate change & health, and public health preparedness. It is a leader in public health education with over 1,300 graduate students from more than 40 nations pursuing a variety of master's and doctoral degree programs. The Mailman School is also home to numerous world-renowned research centers including ICAP (formerly the International Center for AIDS Care and Treatment Programs) and the Center for Infection and Immunity. For more information, please visit www.mailman.columbia.edu