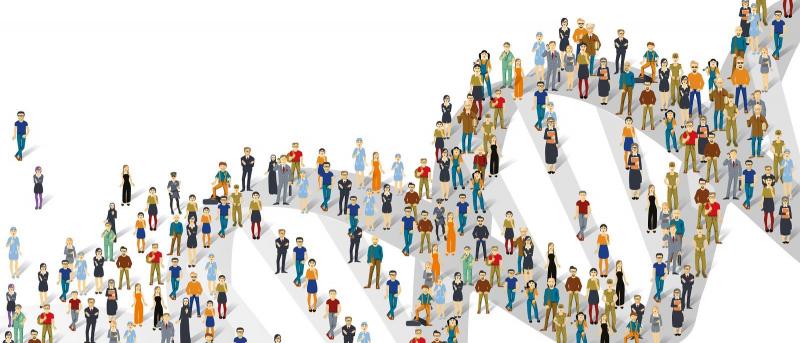 Columbia to Help Create New Center for Ethics and Genetics
Journalists, lawmakers, physicians, scientists, and the general public with questions about the ethical, legal, and social implications of genetics will soon be able to turn to a coordinating hub being developed by the Vagelos College of Physicians and Surgeons and Stanford University to find guidance.
The new Center for ELSI Resources and Analysis (CERA) will be the first of its kind, providing ways to disseminate ELSI findings to both experts and the public.
The effort will be led by Sandra Soo-Jin Lee, PhD, chief of the Division of Ethics and associate professor in Columbia University's Department of Medical Humanities & Ethics, and Mildred Cho, PhD, associate director of the Stanford Center for Biomedical Ethics. CERA is being funded with a new $7.1 million grant from the National Human Genome Research Institute 
Lee says, "Currently, there is no dedicated resource to curating and sharing the breadth of ELSI scholarship and tools. Our goal in building the CERA is to synthesize ELSI resources and to identify areas of consensus, disagreement, and research gaps in order to bring expertise to bear on issues deserving rapid response." She predicts the center also will develop tools that could impact the next several decades of scholarship addressing the ethical, legal, and social implications in genetics research.
CERA will build on a strong foundation of ELSI research at Columbia, including the work of Paul Appelbaum, MD, director of the Center for Research on Ethical, Legal & Social Implications of Psychiatric, Neurologic & Behavioral Genetics; Wendy Chung, MD, PhD, the Kennedy Family Professor of Pediatrics; and George Hripcsak, MD, the Vivian Beaumont Allen Professor and chair of the Department of Biomedical Informatics. The Hastings Center and Harvard University are also collaborators on the new center.
Lee was recruited this year to lead the Division of Ethics at VP&S. Her work focuses on the sociocultural and ethical dimensions of emerging genomic technologies and her article on the importance of ethical approaches to increasing diversity in precision medicine research was published earlier this year in Science. She also was recently awarded an NHGRI grant to organize the 2020, 2022, and 2024 ELSI Congress, a biennial international meeting. The 2020 ELSI Congress will take place June 15-17, 2020, at Columbia University.