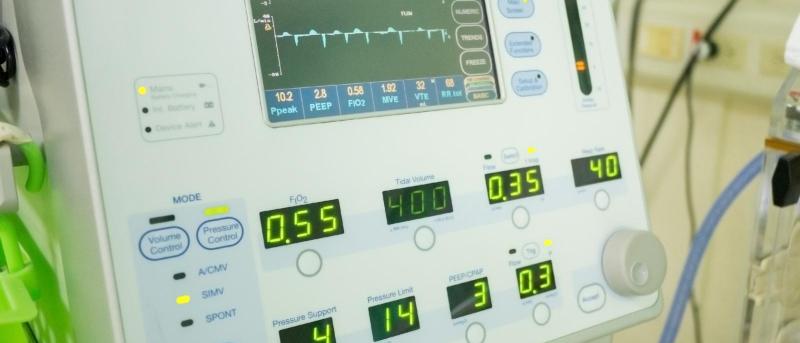 Columbia Develops Ventilator-Sharing Protocol for COVID-19 Patients
In response to the growing need for ventilators in New York state, doctors at the Vagelos College of Physicians and Surgeons at Columbia University Irving Medical Center have developed a ventilator-sharing method that fully supports two patients simultaneously with one device.
Doctors can use an adaptor to direct air from the ventilator into two breathing tubes. Only patients with similar breathing needs are connected to the same device.
"We're doing something that hasn't really ever been done before, but now is the time to do it," Jeremy Beitler, MD, assistant professor of medicine at Columbia University Vagelos College of Physicians and Surgeons and lead author of the protocol, told the New York Times.
Before COVID-19 began its steady march across the nation, New York's supply of 11,000 ventilators—mechanical devices that pump oxygen-rich air into the lungs—seemed sufficient to meet the needs of patients in intensive care units requiring breathing assistance. Gov. Andrew Cuomo on March 25 stated that New York will need up to 30,000 ventilators in coming weeks.
As COVID-19 cases climb in New York City, the number of patients requiring a ventilator has surged. The state is working to procure additional ventilators, but the rapid increase in patients requiring this support currently outstrips the available supply.
The new protocol has been approved by New York state and disseminated in part through the Greater New York Hospital Association to hospitals throughout the region.