Columbia Community Supports MLK Day of Service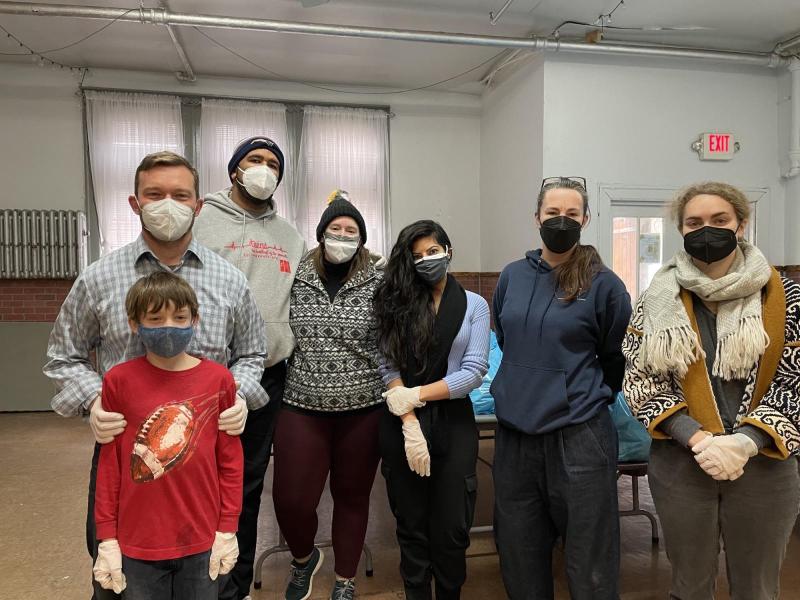 On Jan. 17, members of the CUIMC community volunteered to honor the legacy of Dr. Martin Luther King Jr. at the Holyrood Church food bank, which provides free prepared meals through its ministry in Washington Heights. The volunteers helped to set up 150 bags of groceries, assisted with distribution, and reorganized the church's pantry.
Each year, Columbians make time to volunteer on the Martin Luther King Jr. holiday, which is also a national day of service. On this day, Columbia employees joined Americans across the United States who engage with their communities to distribute meals, clean parks, and provide much-needed services for kids, seniors, and the homeless.