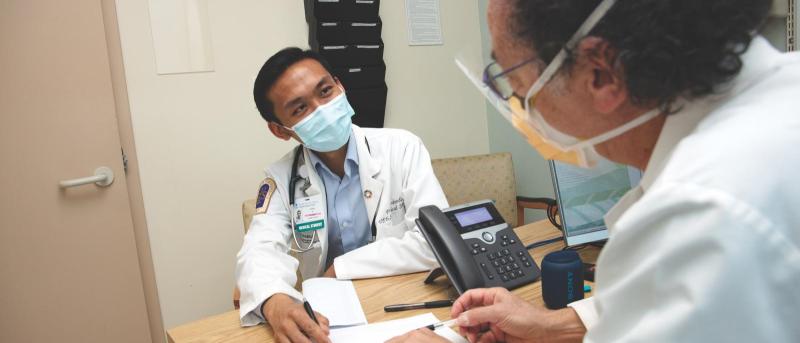 Columbia-Bassett Program: 10 Years Later
Since welcoming its first students in 2012, the Columbia-Bassett medical student education program has embraced a simple premise: The health care system in the United States has room for improvement, and a tailored curriculum can prepare aspiring physicians to lead improvements of the well-being of patients and physicians.  
The Columbia-Bassett program combines science-based coursework in Manhattan with clinical education at Bassett Medical Center in Cooperstown. A longitudinal integrated curriculum allows students to follow a panel of patients for a full year across specialties. In addition, students use Systems, Leadership, Integration, and Management (SLIM) modules to learn the tools and principles of process improvement.  
The program's first 10 students began their major clinical year in Cooperstown in 2012. The program has a lot to celebrate one decade—and 70 graduates—later, says Henry Weil, MD, the chief academic officer at Bassett Healthcare Network and a VP&S professor of clinical medicine who serves as senior associate dean for the program. "Our graduates know more about performance improvement than 99% of doctors of any age," says Weil, who led development of the SLIM curriculum, which was expanded to all VP&S students in 2014.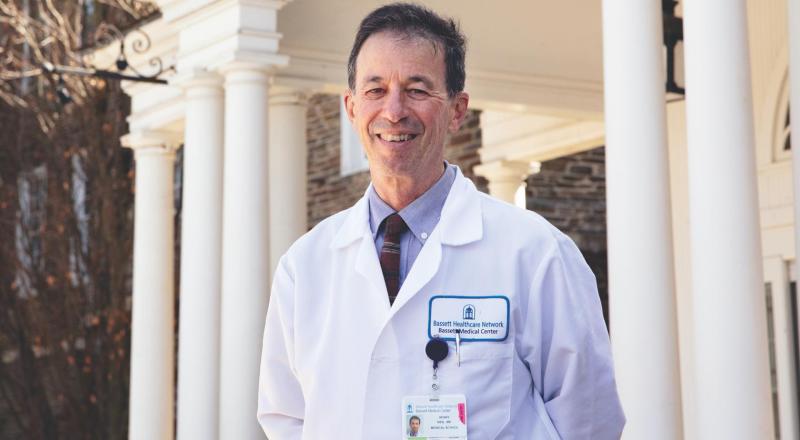 A third training focus has emerged at Bassett in recent years. Known as LEC (Life Experiences Curriculum), the track prepares students to recognize and respond to the roots of emotional trauma underlying physical illness in people who might offer only subtle hints of emotional struggle. Maeve O'Neill'16 was in the first class at Columbia-Bassett; now a psychiatrist, she co-directs the LEC.  
"Columbia-Bassett is really trying to consistently ask questions about what we can do better in medicine and medical education," says O'Neill, who also leads the Bassett Research Institute's nascent effort to understand how sub-clinical emotional and psychological stressors affect people living in the Cooperstown area and what the medical center can do to support their well-being.  
The LEC origin story exemplifies the best of Columbia-Bassett, says O'Neill, who notes that students and faculty together identified the need for better training about trauma and its effect on clinical care. "It's that ethos of looking at where we need to change and improve and really living that out, making those changes, that sets us apart."  
Sam Porter'16, also a member of the first Columbia-Bassett class, credits the program for setting the trajectory of his career. Now an assistant professor of medicine at the University of Colorado School of Medicine, Porter leads training programs in medical leadership and quality improvement for internal medicine residents.
"Going through Columbia-Bassett made me realize that there's a connection between getting to have a relationship with patients and being a transformative agent of change in health care," says Porter. "If you have the tools to improve the system, you can make your patients' outcomes better and safer, make the system work more efficiently, and design a system that gives you the time to connect with patients. It helped me see that vision not just for my career, but for how other physicians can have that power, too."  
---
More information
This article was originally published in the Spring/Summer 2022 issue of Columbia Medicine magazine.
Bassett Medical Center celebrates its 100th anniversary in 2022. Read more in All Otsego.
Top photo: Columbia-Bassett student Peter Suwondo with Daryl Gildenblatt, an obstetrician and gynecologist at Bassett Medical Center.