Chronic Pain May Be Due to Receptors That Hide Within Nerve Cells
Study, in rodents, may lead to development of new medications for chronic pain that last longer and have fewer side effects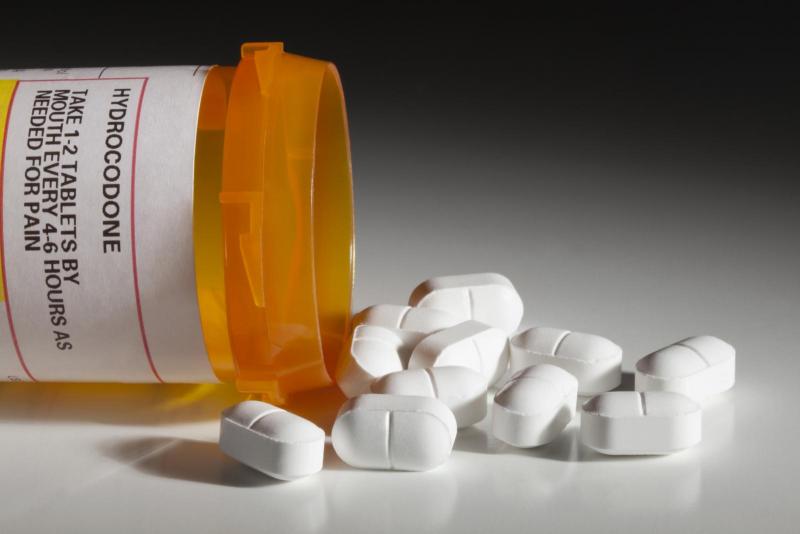 New York, NY (May 31, 2017)—A study led by Columbia University Irving Medical Center (CUIMC) shows that chronic pain may occur when pain receptors migrate from the nerve cell's surface to the cell's inner chambers, out of the reach of current pain medications. The discovery, in rodents, may lead to the development of a new class of medications for chronic pain that is more potent and less prone to side effects than currently available pain treatments.
The study was published online today in the journal Science Translational Medicine.
An estimated 20 percent of people have chronic pain at some point. Available therapies for chronic pain include opioids and nonsteroidal anti-inflammatory drugs (NSAIDs). Both have drawbacks: Opioids are addictive and can cause constipation and respiratory distress, while frequent use of NSAIDs can cause stomach ulcers and kidney damage.
"Opioids and NSAIDs do not work for everyone and have unacceptable side effects, particularly when used over a long period of time," said Nigel Bunnett, PhD, professor of surgery and pharmacology at Columbia. "However, previous efforts to develop more effective analgesics have been stalled by our limited understanding of the mechanisms that allow nerves to sense and transmit pain signals."
Some pain medications work by targeting G protein-coupled receptors (GPCRs) on the cell surface. GPCRs are implicated in nearly all biological processes, including our brain's ability to sense and transmit pain signals. Activation of opioid receptors—one type of GPCR—blocks pain.
Another type, the neurokinin 1 receptor (NK1R), causes pain and inflammation when activated. However, most clinical trials of compounds targeting NK1R have been unsuccessful.
In the current series of experiments, Dr. Bunnett and colleagues discovered that NK1R, when stimulated by pain, quickly moves from the cell surface to endosomes—intracellular compartments—within nerve cells. Once inside the endosomal network, NK1R continues to function for a prolonged period, causing pain and inflammation.
Additional experiments revealed that attaching a lipid (fat molecule) that can cross the cell membrane to compounds that block NK1R provided potent, durable pain relief in rodents.
"From these experiments, we have demonstrated that designing NK1R inhibitors that are capable of reaching the endosomal network within nerve cells may provide much longer-lasting pain relief than currently available analgesics," said Dr. Bunnett. "More than a third of all currently available drugs act on GPCRs in some way. We think that modification of many existing compounds, as we did with NK1R inhibitors, may have the potential to enhance the effectiveness of many different classes of medications."
References
About:
The study is titled "Neurokinin 1 Receptor Signaling in Endosomes Mediates Sustained Nociception and is a Viable Therapeutic Target for Prolonged Pain Relief." The other contributors are Dane D. Jensen (University of Nevada, Reno, NV), TinaMarie Lieu (Monash University, Melbourne, Australia), Michelle L. Halls (University of Melbourne, Melbourne, Australia), Nicholas A. Veldhuis (Monash U), Wendy L. Imlach (University of Sydney, Sydney, Australia), Quynh N. Mai (Monash U), Daniel P. Poole (University of Waikato, Hamilton, New Zealand), Tim Quach (Monash U), Luigi Aurelio (Monash U), Joshua Conner (Monash U), Carmen Klein Herenbrink (Monash U), Nicholas Barlow (Monash U), Jamie S. Simpson (Monash U), Martin J. Scanlon (Monash U), Bimbil Graham (Monash U), Adam McCluskey (University of Newcastle, Newcastle, Australia), Phillip J. Robinson (University of Sydney, Sydney, Australia), Virginie Escriou (Unité de Technologies Chimiques et Biologiques pour la Santé, Paris, France), Romina Nassini (University of Florence, Florence, Italy), Serena Materazzi (University of Florence), Pierangelo Geppetti (University of Florence), Gareth A. Hicks (Takeda Pharmaceuticals, Boston, MA), Macdonald J. Christie (University of Sydney), Christopher J.H. Porter (Monash U), and Meritxell Canals (Monash U).
The study was supported by grants from the National Health and Medical Research Council, the Australian Research Council, and Takeda Pharmaceuticals. [See paper for numbers.]
Dr. Hicks is an officer at Takeda Pharmaceuticals. Research in Dr. Bunnett's laboratory is funded in part by Takeda Pharmaceuticals. The researchers declare no other conflicts of interest.
###
Columbia University Irving Medical Center provides international leadership in basic, preclinical, and clinical research; medical and health sciences education; and patient care. The medical center trains future leaders and includes the dedicated work of many physicians, scientists, public health professionals, dentists, and nurses at the College of Physicians and Surgeons, the Mailman School of Public Health, the College of Dental Medicine, the School of Nursing, the biomedical departments of the Graduate School of Arts and Sciences, and allied research centers and institutions. Columbia University Irving Medical Center is home to the largest medical research enterprise in New York City and State and one of the largest faculty medical practices in the Northeast. Columbia University Irving Medical Center shares a campus with its hospital partner, NewYork-Presbyterian. For more information, visit cuimc.columbia.edu or columbiadoctors.org.