Christopher J. Petit to Lead Pediatric Cardiology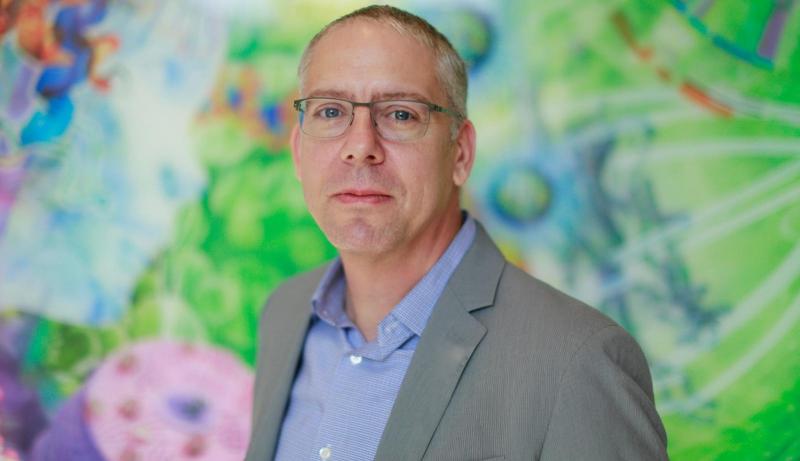 An international leader in pediatric cardiology, Christopher J. Petit, MD, has been named chief of the Division of Pediatric Cardiology in the Department of Pediatrics at Columbia University Vagelos College of Physicians and Surgeons and chief of the pediatric cardiology service at NewYork-Presbyterian Morgan Stanley Children's Hospital.
Petit is currently professor of pediatrics and director of the Pulmonary Vein Program at Emory University and Children's Healthcare of Atlanta.
"Our pediatric cardiology program is one of the premier programs in the world and provides groundbreaking cardiac care to all children with heart disease and their families," said Jordan S. Orange, MD, PhD, the Reuben S. Carpentier Professor and Chair of Pediatrics at Columbia University Vagelos College of Physicians and Surgeons and physician-in-chief of NewYork-Presbyterian Morgan Stanley Children's Hospital. "Dr. Petit is internationally recognized for his clinical innovation and excellence in interventional cardiology and is an excellent choice to lead the division and grow its mission and impact even further.
"Columbia and NewYork-Presbyterian are institutions that have transformed the field of pediatric cardiology. Dr. Petit is one of the brightest stars in pediatric cardiology and with his leadership, we will undoubtedly continue to change the future of a field for the benefit of all children with heart disease."
Petit is a pediatric cardiologist with expertise in minimally invasive techniques to replace diseased heart valves, close cardiac defects, and implant stents. He treats some of the most severe cases of pulmonary vein stenosis, a rare and life-threatening condition that impedes the delivery of oxygenated blood from the lungs to the heart. In 2017, he established one of the nation's first pulmonary vein stenosis programs to improve the care of this growing population of young infants with this life-threatening disease.
His research focuses on assessing the short- and long-term outcomes of children with complex congenital heart disease—particularly outcomes following catheter-based cardiac interventions—and predictors of survival for children with single ventricle heart disease. He is also involved in the development of new cardiac devices to treat heart disease in children, including a new transcatheter mitral valve to help children avoid open-heart surgery.
Petit is internationally recognized for his innovation in clinical research. He helped create, and currently serves as president of, the Congenital Cardiac Research Collaborative, a group of researchers from large congenital heart programs across the country. Studies from the collaborative have helped define the outcomes following treatment and identify the best interventions for specific conditions.
He has received numerous clinical, research, and teaching awards, including the Young Leadership Award from the International Pediatric and Adult Interventional Cardiac Symposium, and several Annual Excellence in Teaching in Pediatric Cardiology awards during his tenure at Emory University School of Medicine. Petit received the prestigious Dr. Dan McNamara Teaching Award at Texas Children's Hospital in 2010. He has been recognized as a gifted fellow and faculty mentor, receiving the Research Mentorship Award at Emory in 2017, and chaired the Faculty Mentorship Committee of the Department of Pediatrics at Emory University. He is a fellow of the American College of Cardiology, American Academy of Pediatrics, and Society for Cardiovascular Angiography and Interventions.
After earning his MD at Vanderbilt University, Petit completed his pediatrics residency at Northwestern University and Children's Memorial in Chicago. He received further training as a fellow in pediatric cardiology and advanced fellow in interventional cardiology at Children's Hospital of Philadelphia and the University of Pennsylvania before joining the faculty at Baylor College of Medicine and Texas Children's Hospital, where he directed the single ventricle program. He has been at Emory and Children's Healthcare of Atlanta since 2012.