Chan Zuckerberg Initiative Funds Scientists Creating Human Cell Atlas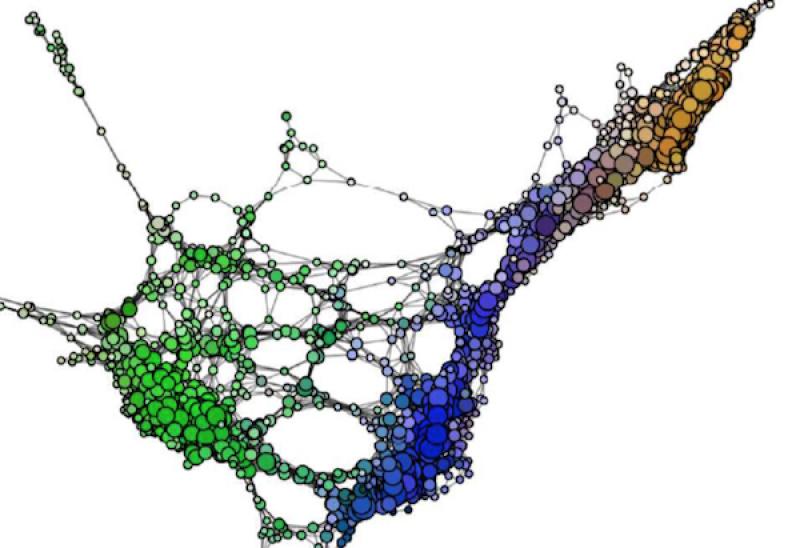 Two research teams at Columbia University Irving Medical Center have received grants from the Chan Zuckerberg Initiative to help build a Human Cell Atlas.
The Human Cell Atlas project is a worldwide effort by scientists to map and characterize every type of cell in the healthy human body. The Chan Zuckerberg Initiative is supporting the Human Cell Atlas by funding scientists with innovative ideas for the project.
One CUIMC team, led by Tom Maniatis, PhD, the Isidore S. Edelman Professor and chair of biochemistry & molecular biophysics, will construct an atlas of gene activity of all cells in the human spinal cord.
"Despite decades of research, it's difficult to make meaningful progress in the fight against diseases such as ALS—be it better palliative care or more ambitious strategies that reverse its course—until we identify the cellular players and their specific roles in disease progression," says Abbas Rizvi, PhD, a postdoctoral research scientist in biochemistry & molecular biophysics at CUIMC.
The team, which also includes Raul Rabadan, PhD, professor of systems biology and biomedical informatics at Columbia, will use single-cell genomics to create a unique, genetic ID tag for each cell in the spinal cord. "Our goal first and foremost is to provide a sound, scientific understanding of all cells in the human spinal cord," said Dr. Maniatis, who is also the director of Columbia's Precision Medicine Initiative and a principal investigator at Columbia's Mortimer B. Zuckerman Mind Brain Behavior Institute.
READ MORE ABOUT THE SPINAL CORD ATLAS PROJECT AT THE ZUCKERMAN INSTITUTE WEBSITE
The second CUIMC team, led by Peter Sims, PhD, assistant professor of systems biology, is developing a technique with postdoctoral scientist Jinzhou Yuan for high-throughput sequencing of single cells. The technique is an economical method that sequences a cell's complete set of transcripts and obtains live imaging data for each individual cell.
Such single-cell techniques are key in examining how individual cells respond to chemical and genetic perturbations and to neighboring cells.
"We hope that our approach will provide functional insights into the novel cell types that will be discovered by the Human Cell Atlas effort that cannot be obtained from genomic analysis alone," Dr. Sims says.
READ MORE ABOUT SINGLE CELL SEQUENCING AT THE SYSTEMS BIOLOGY WEBSITE