Carol Mason Elected to National Academy of Sciences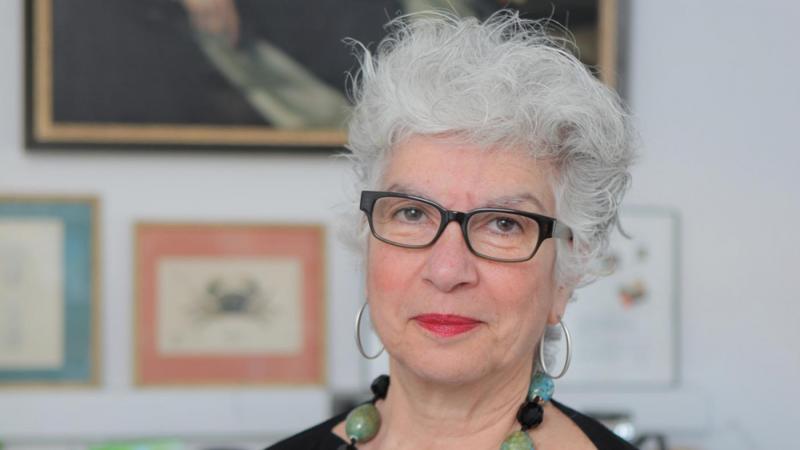 Carol Mason, PhD, professor in the Departments of Pathology & Cell Biology, Neuroscience, and Ophthalmology and a principal investigator at Columbia's Zuckerman Institute, has been elected to the National Academy of Sciences.
The National Academy of Sciences (NAS) is a society of distinguished scholars established by the U.S. Congress in 1863. The NAS provides independent, objective advice to the nation on matters related to science and technology. Members are elected by their peers in recognition of outstanding research achievements. Membership is considered one of the highest honors in science. The NAS has approximately 2,300 members and nearly 470 foreign associates.
Mason studies the brain circuitry of the visual system, focusing on how neurons in the developing brain extend axons from the eye to destinations deep in the brain. Her research has helped to reveal the processes that guide the growth and trajectory of the visual system's neurons—opening up the possibility of repairing damage to the visual system caused by injury or disease.
Mason is also a member of the National Academy of Medicine (elected in 2011) and the American Association for the Advancement of Science (elected in 2006) and is a Simons Foundation Senior Fellow.
She was president of the Society for Neuroscience from 2013 to 2014 and is currently a member of the NIH National Eye Institute's Advisory Council.
Mason has received numerous awards during her career, including the Mika Salpeter Lifetime Achievement Award (2017) from the Society for Neuroscience; the Champalimaud Vision Award (2016) from the António Champalimaud Foundation; and the Stevens Triennial Prize (2013) from the Vagelos College of Physicians and Surgeons.
Mason holds faculty appointments in three departments, whose chairs conveyed these accolades:
Dr. Mason is an outstanding scientist, educator, and academic leader," says Kevin A. Roth, MD, PhD, chair of the Department of Pathology & Cell Biology and the Donald W. King, M.D. and Mary Elizabeth King Professor of Pathology and Cell Biology. "Her commitment to high-quality and creative research, performed in a supportive collaborative environment, is an inspiration to everyone in the department and the medical school. I can think of no one more deserving of this honor.
Dr. Mason is a spectacular neuroscientist, whose pioneering studies have illuminated our understanding of brain development. But at the same time, Dr. Mason is also a wonderfully generous colleague and citizen, who has worked tirelessly to support neuroscience, both at Columbia and at the national level," says Steven A. Siegelbaum, PhD, chair of the Department of Neuroscience and the Gerald D. Fischbach, M.D. Professor of Neuroscience and a professor of pharmacology. "I'm sure that I am not alone in feeling that my day is always made a little brighter whenever our paths happen to cross.
We are proud of the contributions Dr. Mason's research has made to ophthalmology," says George A. "Jack" Cioffi, MD, chair of the Department of Ophthalmology and the Jean and Richard Deems Professor of Ophthalmology and the Edward S. Harkness Professor of Ophthalmology. "She is an intellectual powerhouse, a scholar, a fantastic mentor, a leader, a superb scientist, and a fine person—a class act in every respect.
Twenty-one Vagelos P&S faculty are members of the National Academy of Sciences; Mason is one of 84 new members and 21 foreign associates elected this year.