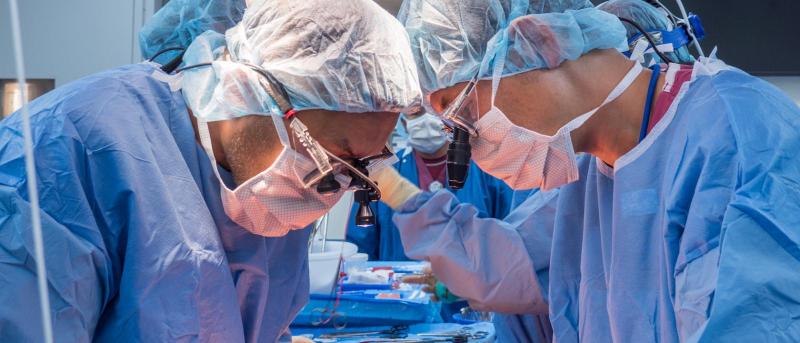 Columbia Cardiac Surgery Opens New Practice in White Plains
Location offers new site for Westchester adults needing advanced heart treatment
Cardiac surgeons from NewYork-Presbyterian/Columbia University Irving Medical Center are now seeing patients at ColumbiaDoctors' multispecialty location in White Plains, New York.
Located at 15 N. Broadway in downtown White Plains, the practice offers cardiac care for a full range of heart conditions. Cardiac surgeons Hiroo Takayama, MD, chief of adult cardiac surgery, and Koji Takeda, MD, surgical director of heart transplant and mechanical circulatory support, will evaluate patients, decide if surgery is the best treatment, and develop the most effective plan possible. (Any necessary surgeries or procedures will be performed on the CUIMC campus).
Columbia's heart surgery services have consistently ranked among the top in the country and No. 1 in New York. Columbia heart surgeons are internationally recognized leaders and experts in minimally invasive surgery, robotic surgery, and transcatheter procedures for such heart conditions as mitral stenosis, coronary heart disease, and adult congenital disease.
The team's combination of skill and expertise makes Columbia one of the most extensive and sought-after heart surgery programs in the country.
References
For more information about cardiac services in White Plains, visit the website. To make an appointment, call (212) 305-6380 or fill out this appointment form.
Hiroo Takayama, MD, also is co-director of the Aortic Center, the Hypertrophic Cardiomyopathy Center, and the Marfan Clinic at NYP/Columbia. He is the Morris and Rose Milstein Professor of Surgery at Columbia University Vagelos College of Physicians and Surgeons.
Koji Takeda, MD, also is surgical director for adult heart transplant and associate professor of surgery at Columbia University Vagelos College of Physicians and Surgeons.
The ColumbiaDoctors 15 N. Broadway location also offers care for adults from experts in primary care, endocrinology, gastroenterology, nutrition, and nephrology and a wide range of pediatric specialties.