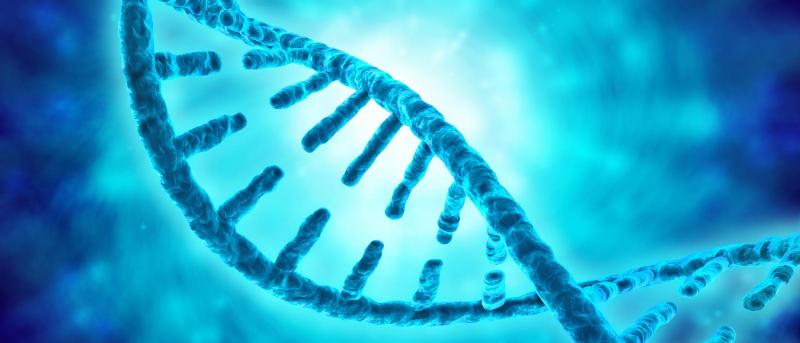 Bringing Physicians Up to Speed on Precision Medicine
Precision medicine has arrived, but many physicians do not have the training or time to incorporate genetic sequencing technologies into everyday practice. In two articles published online in the Annals of Internal Medicine, precision medicine experts at Columbia University Vagelos College of Physicians and Surgeons describe different genetic sequencing techniques and how they may be used to enhance patient care and improve human health. The articles are the first in a series by Columbia experts that will appear in the journal.
Over the past century, medicine has gravitated away from developing treatment strategies based on individual case reports and a physician's personal experience. Increasingly, physicians rely on evidence-based medicine, which uses data from randomized clinical trials to inform treatment decisions. But because this approach often relies on large data sets, the results highlight what works best on average, while neglecting the underlying genetic differences that trigger disease and affect response to treatment at the individual level.  
Precision medicine, which uses genetic sequencing techniques to look at the underlying genetic causes of disease, may be a solution to this blind spot. But new and sophisticated technologies, combined with the complexities of interpreting genetic data, present significant challenges to many physicians. This precision medicine series is designed to help clinicians understand the basics of sequencing, interpret genetic data, and navigate ethical, legal, and privacy issues. 
In an editorial published in the issue, Lee Goldman, MD, dean of the Faculties of Health Sciences and Medicine and chief executive of Columbia University Irving Medical Center (CUIMC), and Jill Goldman, MS, MPhil, a genetic counselor at the Taub Institute for Research on Alzheimer's Disease and the Aging Brain at CUIMC, wrote: "As medical care has evolved from 'in my experience' to 'evidence-based' to 'personalized/precision,' unprecedented opportunities have arisen. We hope [this series] will help practicing physicians understand where we are, what is needed, and why the future is so exciting."
One article, by Krzysztof Kiryluk, MD, and colleagues, focuses on the use of precision medicine in internal medicine and describes how to interpret genetic data from diagnostic tests, exome sequencing, and genome sequencing. 
Another article, by Wendy Chung, MD, PhD, and colleagues, highlights the widespread availability of direct-to-consumer genetic tests like 23 and Me and the challenges physicians face when patients—who may not be aware of the limitations of the tests—bring their results to their doctor's appointment and ask questions about their risk for developing various diseases. 
The articles also discuss the limitations of precision medicine. "Widespread application of precision medicine will depend on having patients trust it, physicians adopt it, and insurance companies pay for it," said John Rowe, MD, a co-author of one of the papers.
References
Krzysztof Kiryluk, MD, is the Irving Assistant Professor of Medicine at Columbia University Vagelos College of Physicians and Surgeons.
Wendy Chung, MD, PhD, is the Kennedy Professor of Pediatrics at Columbia University Vagelos College of Physicians and Surgeons.
Jill S. Goldman, MS, MPhil, is a genetic counselor and senior staff associate in the Taub Institute for Research on Alzheimer's Disease and the Aging Brain.
John Rowe, MD, is the Julius B. Richmond Professor of Health Policy and Aging at Columbia University Mailman School of Public Health.
"Cases in Precision Medicine: When Patients Present with Direct-to-Consumer Genetic Test Results" was authored by Michael Artin, Deborah Stiles, Krzysztof Kiryluk, and Wendy Chung.
"Precision Medicine in Internal Medicine" was authored by Krzysztof Kiryluk, David Goldstein, John Rowe, Ali Gharavi, Ronald Wapner, and Wendy Chung. Drs. Chung, Kiryluk, Goldstein, Wapner, and Goldstein are co-directors of the Precision Medicine Resource, which is part of Columbia University's Irving Institute for Clinical and Translational Research.