Breast Cancer: Latest Findings from Columbia
Scientists and physicians at Columbia University's Herbert Irving Comprehensive Cancer Center investigate breast cancer from all different angles, including its molecular and cellular mechanisms that may reveal new targets for treatment, access to current treatments, and preventive measures.
Recent studies have found:
Moderate Physical Activity Reduces Breast Cancer Risk, Even in BRCA Carriers
Physical activity during adulthood reduces the odds of developing breast cancer in all women, even those with a high risk of developing the disease, according to a new study published this month in Cancer Research.
Previous studies suggested that physical activity reduces the risk of developing breast cancer by about 20% in women with average risk. But the studies were too small to detect an effect in high-risk women with BRCA breast cancer genes or a family history of breast cancer.
Led by Mary Beth Terry, PhD, the researchers addressed the question with data from a large prospective cohort study of 15,550 women, including over 1,200 women with a known BRCA1 or BRCA2 mutation. 
Their analysis found that regardless of BRCA status or family history, women who reported at least 2.7 hours of moderate or 1.5 hours of strenuous physical activity per week during adulthood had a 20% lower breast cancer risk. That suggests a woman with a lifetime risk of 25% may be able to reduce her risk to 20% with physical activity.
"Our findings suggest that exercise later in life reduces breast cancer risk independent of early life habits," says Terry, professor of epidemiology at the Mailman School of Public Health. "And physical activity interventions could have a greater impact—in terms of absolute number of breast cancers prevented—if targeted at women with high risk."
Terry worked with a team of international collaborators for this study. Columbia postdoctoral fellow Rebecca Kehm, PhD, first author of the study, says: "Our findings are promising because we found that even a modest level of recreational physical activity each week is associated with reduced breast cancer risk, suggesting that there are actionable lifestyle changes that can be made to lower a woman's risk."
Many Young Survivors Do Not Receive Fertility Preservation Services
Cancer treatments often impair fertility, and most young adult cancer survivors raise concerns about having children following a diagnosis of cancer.
But a new study this month from Columbia oncologists has found that referrals for fertility-preserving services remain low among female chemotherapy patients, despite recommendations from the American Society of Clinical Oncology and the American Society of Reproductive Medicine.
The researchers, led by Jason Wright, MD, looked at insurance claims data for services provided to female cancer patients between the ages of 18 and 45. Nearly 90% of individuals included in the study were treated for breast cancer.
Among women 18 to 35 years of age, only 12% received fertility evaluation, compared with 3% for women 35 to 40 and less than 1% for women 40 to 45 years of age. Patients in the South and those living outside metropolitan areas were least likely to receive fertility evaluation or services compared with patients in other regions.
"When providers overlook fertility concerns, cancer patients feel significant distress," says Wright, the Sol Goldman Associate Professor of Gynecologic Oncology at Columbia University Vagelos College of Physicians and Surgeons.
"Encouragingly, we also found that the use of fertility services increased over time, but the presence of regional and socioeconomic disparities suggest we need new ways to promote access."
New "Smart Drug" for Triple-Negative Breast Cancer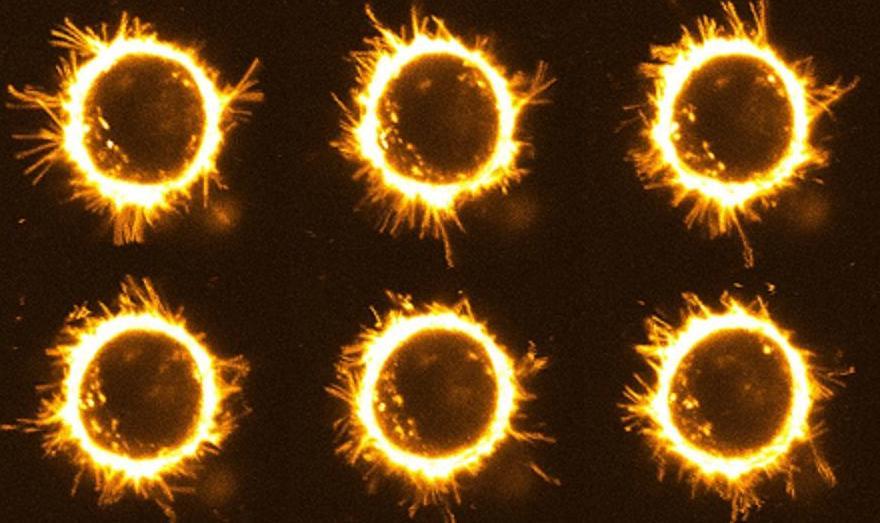 A new "smart drug" has shown promise for women with metastatic triple-negative breast cancer, based on data from a clinical trial at the Herbert Irving Comprehensive Cancer Center and other centers. Data on the drug, sacituzumab govitecan, were published earlier this year in the New England Journal of Medicine. 
The drug is part of an emerging class of "smart drugs" designed to deliver a toxic payload directly to tumor cells by fusing an antibody that recognizes a protein expressed by breast cancer cells known as trop2 and the metabolite of an established chemotherapy drug (irinotecan), SN-38. 
"I think this drug has the potential to change practice, because the data look so compelling, even with the relatively small number of patients in the trial," says Kevin Kalinsky, MD, associate professor of medicine at Columbia University Vagelos College of Physicians and Surgeons and the paper's senior author. 
Acupuncture and Omega-3s Ease Pain from Treatment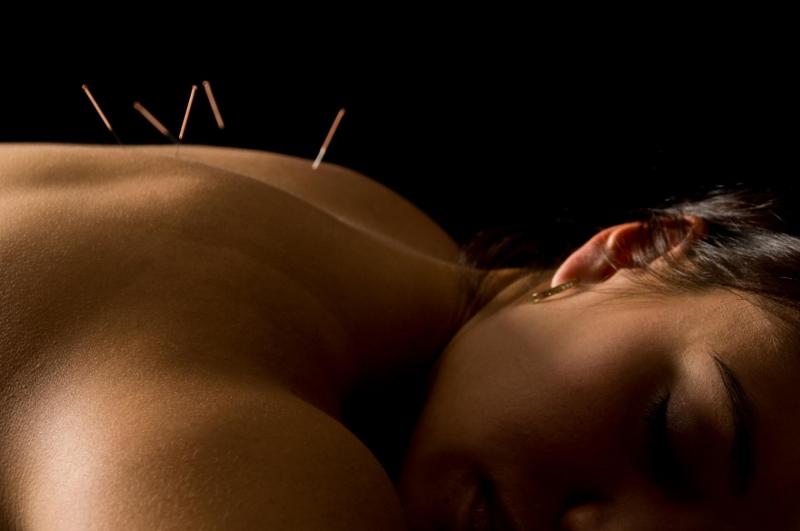 Separate studies of acupuncture and omega-3 supplements suggest both can reduce joint pain in women taking aromatase inhibitors, a type of hormonal therapy for breast cancer.
As reported in JAMA last year, Columbia oncologists Dawn Hershman, MD, and Katherine Crew, MD, and colleagues found that acupuncture is associated with a statistically significant drop in joint pain among 226 early-stage breast cancer patients, all of whom had moderate to severe joint pain. 
The women were randomly assigned to get acupuncture, sham acupuncture, or no acupuncture over six weeks. The differences in average pain, pain interference, and pain severity scores between the acupuncture group and both control groups were statistically significant, with nearly 60% of women in the acupuncture group experiencing at least a two-point reduction in pain on a scale of 0 to 10. 
"We know that patients who have side effects from aromatase inhibitors are more likely to discontinue their treatment, which can raise their risk of breast cancer recurrence," says Hershman, professor of medicine at Vagelos College of Physicians and Surgeons and of epidemiology at the Mailman School of Public Health.
---
In a separate study, Hershman and Sherry Shen, MD, found that in obese women, omega-3 use was associated with an average decrease in pain of nearly three points (on a 1-to-10 pain scale), which was statistically different from the 1.5-point decrease associated with the placebo. No difference in pain relief was found between omega-3s and placebo among women with a BMI of less than 30.
Shen, an internal medicine resident at NewYork-Presbyterian/CUIMC and the study's lead author, presented the results at a meeting last year. 
Two New Breast Cancer Genes Found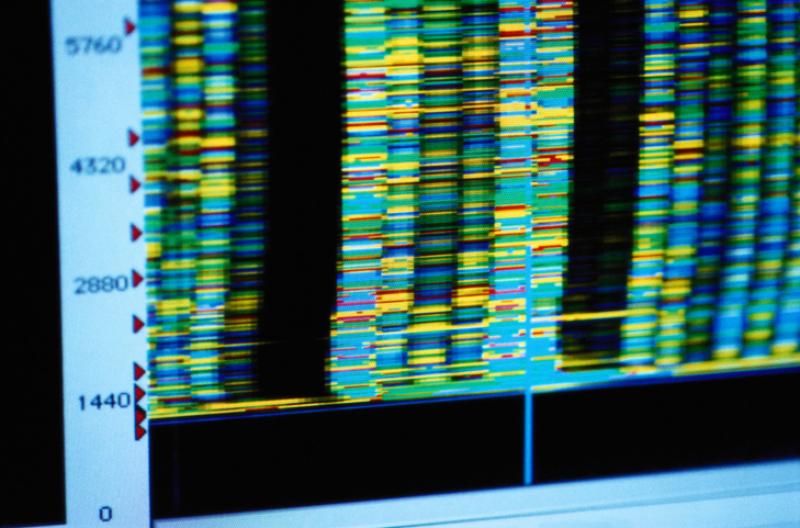 Two new breast cancer genes—MSH6 and PMS2—have been identified by researchers at Columbia and GeneDx, a genetic testing company.
Their study, published last year, suggests that each gene approximately doubles a woman's risk of developing breast cancer by age 60.
The two genes were previously known to cause Lynch syndrome, an inherited condition that raises the risk of colorectal, ovarian, stomach, and endometrial cancer.
"People with Lynch syndrome aren't thinking they may also be at risk for breast cancer," says Wendy Chung, MD, PhD, director of Columbia's clinical genetics program and the study's senior author.
"Given the fact that genomic analysis is becoming more common in patients with a personal or family history of cancer, we have an opportunity to do more targeted breast cancer screening in women who carry any of the genes associated with risk for this disease."
Near-Infrared Light May Predict Chemo Success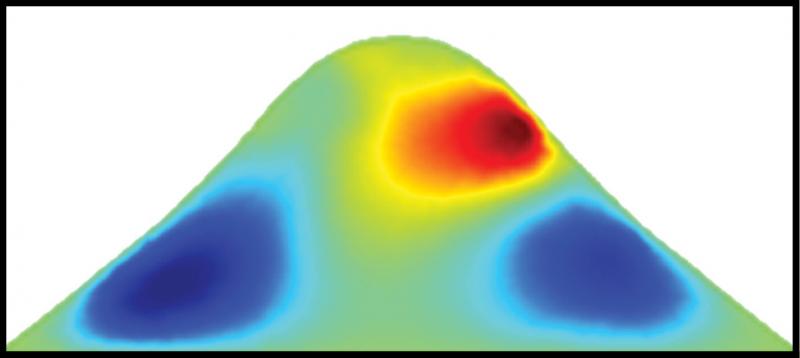 Predicting how a patient will respond to chemotherapy may become possible with an optical imaging system under development in the laboratory of Andreas Hielscher, PhD.
The imaging system is noninvasive and uses red and near-infrared light to measure blood flow dynamics in both breasts simultaneously to see how the vasculature changes and how blood interacts with the tumor. The images help distinguish malignant from healthy tissue and reveal how the tumor is responding to chemotherapy earlier than other imaging techniques.
A pilot study published last year in Radiology suggests the imaging system can predict response to chemotherapy as early as two weeks after beginning treatment.
"There is currently no method that can predict treatment outcome of chemotherapy early on in treatment, so this is a major advance," says Hielscher, professor of engineering and radiology.
The researchers are currently refining and optimizing the imaging system and planning a larger, multicenter clinical trial.
Topics